The Great Louisiana Quiz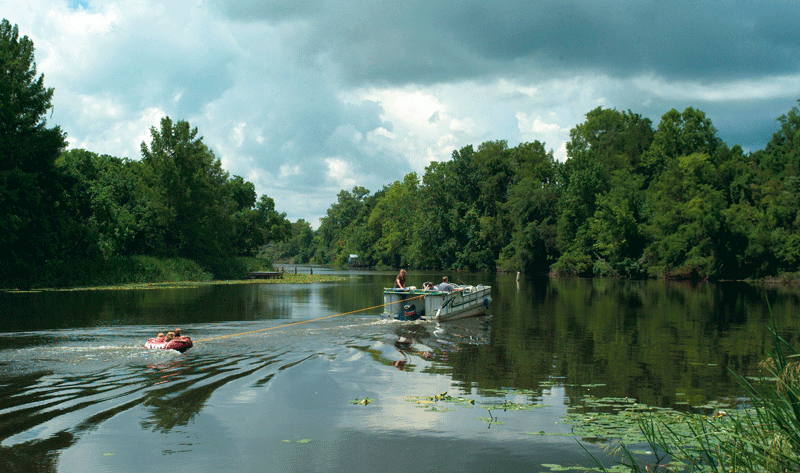 This picture is taken on Cane River Lake. What town is located on Cane River?
A. Bastrop
B. Luling
C. Natchitoches
D. Bordelonville
Some Louisiana lakes were once part of a bend in a river but were cut off as the river found a new direction. False River is a prime example of that. What are those types of lakes called?
A. Cut off lakes
B. False river lakes
C. Oxbow lakes
D. New lakes
Which lake is the town of Westlake located west of?
A. Lake Arthur
B. Lake Maurepas
C. Lake Charles
D. Black Bayou Lake
In concluding his evaluation, your friend's baffled psychiatrist writes on the form, "Uncertain." Your friend takes that as a sign that he should move to a town by that name. Luckily, your friend discovers a Louisiana lake with a western shore that is near the town of Uncertain, Texas. What lakes is that?
A. Lake Bistineau
B. Bundick Lake
C. Clear Lake
D. Caddo Lake
This former Louisiana college basketball star has played with several NBA teams including the Los Angles Lakers. Who is he?
A. Shaquille O'Neal
B. P.J. Brown
C. Pete Maravich
D. Glen Davis
Lake Pontchartrain is best known for one particular species of seafood. What is it?
A. Flying fish
B. Blue crab
C. Marsh grouper
D. White shrimp
There are three lakes in the state named Saline. Which town is not neighboring any one of the lakes?
A. Houma
B. Clarence
C. Deville
D. Saline
Found in many lakes, this is considered to be the most-fished-for freshwater species in Louisiana.
A. Louisiana catfish
B. Speckled trout
C. Tilapia
D. Largemouth bass

Your friend's parole officer says he is not allowed to leave Louisiana. He wants to live near the Mississippi border to be near his girlfriend when she is released from jail there and allowed to travel. Fearing that the KGB is also after him, he prefers to hide by living on a lake. Which of these lakes is closest to Mississippi?
A. Lake Arthur
B. Lake Providence
C. Lake Paladoure
D. Lake Rodemacher
Which of these lakes would have most likely been settled by Germans?
A. Lake Berlin
B. Lake Maurepas
C. Lake Des Allemands
D. . Lake St. Klaus

Answer this BONUS QUESTION and be eligible to win an overnight stay for two at the luxurious PARAGON CASINO RESORT: In terms of width and length, what are Louisiana's three largest lakes?
Send in your answer on a postcard addressed to:
Louisiana Life Bonus Question
110 Veterans Blvd., Suite 123
Metairie, LA 70005
Two winners will be drawn from among the correct answers. Each will receive an overnight stay for two at the recently expanded and remodeled Paragon Casino Resort in Marksville. Winners' names will be announced in the September/October '09 issue. For this issue the question was:
Name two state universities that have two of the colors of the New Orleans Mardi Gras in their team colors.
Southeastern Louisiana University (green and gold) and Louisiana State University (purple and gold). The Mardi Gras colors are purple, green and gold.
Winners are: Barbara Slone, Patterson, La., and Melanie Doner, Tomball, Texas.
ANSWERS
1.C 2.C 3.C 4.D 5.A 6.B 7.A 8.D 9.B 10.C
SCORING
Score 10 points for each correct answer:
0-20: Consult your nearest library.
30-60: Begin by buying a good road map.
70-90: You should run for office.
100: You're a candidate for a Ph.D. in Louisianaology.