the man who came so close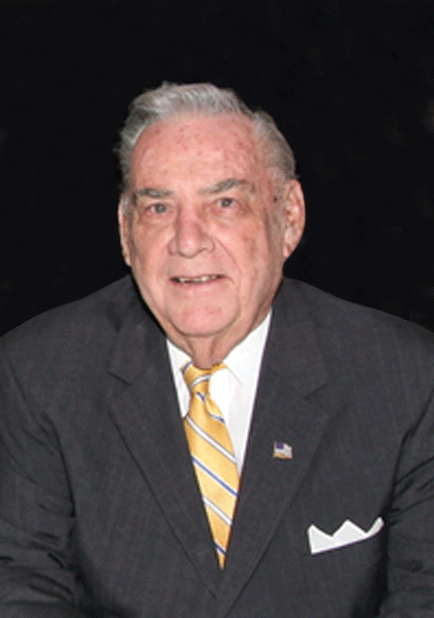 "Hiya, pal!" The outstretched hand, the warm smile: When Jimmy Fitzmorris meets the world, he always has a cheerful greeting. That personable manner took him far, both at the Kansas City Southern railroad line and in Louisiana politics –– and, later still, in his own consulting business.
Today, as New Orleans' new Mayor Mitch Landrieu comes from the office of lieutenant governor, we can look with pride at another New Orleans lieutenant governor who, while he was never mayor, almost made it to that office, too, and certainly has a fine record of service to his home city.
His advice to Mitch Landrieu: "Stay close to the people so you can feel the pulse of the community."
Jimmy Fitzmorris served two terms as Louisiana's lieutenant governor, both of them with Edwin Edwards in the governor's office for his first two terms, 1972 to 1980. The big difference between Edwards and Fitzmorris is, of course, that no scandal ever touched Fitzmorris. As his great-nephew, Tulane University historian Terrence Fitzmorris, puts it, "Jimmy was clean."
Their particular Fitzmorris ancestor arrived in New Orleans in 1852. Martin Fitzmorris left County Kerry in Ireland in 1849 for New York and then moved here.
In New Orleans, Martin became a drayman –– someone who worked in the transportation business with a horse and wagon.
Jimmy Fitzmorris followed his heritage into the transportation business, starting as a messenger boy at Kansas City Southern and rising to vice president of the firm. He went to Jesuit High School and then studied business administration at Loyola University until he joined the Army in World War II. He ran for the City Council in 1954 and stayed there for 12 years, first representing the lakefront-based District C and then as councilman at large.
Terrence Fitzmorris notes that there was something "Irish" about Jimmy Fitzmorris' style: "I think that part of that tradition with him is very personal, very hands-on, not a lot of parliamentary tricks or deals. It's very straightforward: things that come directly to the benefit of individuals or groups."

And, Terrence Fitzmorris adds, Jimmy Fitzmorris was like other Irish-American politicians in that he realized early that "ethnic politics have long since gone –– you better do things for everybody in your constituency. Jimmy was very ecumenical in that. And he's a devout Catholic."
As in the case of Mitch Landrieu, a hurricane played a part in keeping Jimmy Fitzmorris away from the mayor's office. He and incumbent Victor H. Schiro were on the ballot for mayor in the autumn of 1965. That September's Hurricane Betsy put Schiro in the national spotlight, and then Schiro had a sudden appendectomy, bringing the campaign to a halt. When returns came in, Fitzmorris was only 256 votes short of being in a runoff for mayor, and Schiro gained a second term.
Four years later, Fitzmorris lost a Democratic primary runoff to Moon Landrieu, Mitch's father, who went on to become mayor.
After winning the lieutenant governor's seat in 1972 (something unexpected for a New Orleans Catholic), Fitzmorris did so well in the job that when he ran again in 1976, he garnered 924,000 votes –– more than three out of every four cast.
But four years later, in a heartbreaking post-election recount, Fitzmorris, who led in election night returns, came in second to Louis Lambert in the Democratic primary for the 1980 governor's race. Republican Dave Treen would go on to win over Lambert.
Jimmy Fitzmorris may have felt that loss keenly, but he kept on being a good citizen. He and his beloved late wife, Gloria, were married for 50 years. His daughter, Lisa Fitzmorris Clement, has given him grandchildren. Fitzmorris and his wife attended many Carnival balls; this year he went to only one. "My daughter, Lisa, was queen of a Carnival ball in Slidell," he says. "I couldn't miss that."
He wrote an autobiography, Frankly, Fitz!, and he even wrote a cookbook, Home Style Cooking, in 1980.
Tom Fitzmorris, the food writer and radio show host, is a far-distant relative but has a favorite Jimmy Fitzmorris memory site: "At Arnaud's restaurant, there's a Mardi Gras Museum," he says. "There are a number of 1950s and 1960s photographs of Jimmy Fitzmorris in there."
And he is smiling in every one.