The Time is Right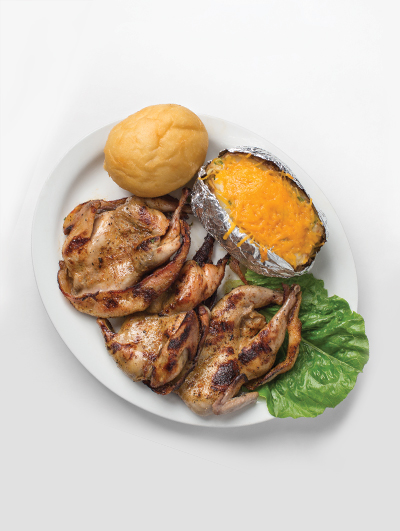 If you roll into Boyce in Rapides Parish on a weekend and wonder where everyone is there's a good chance many of them are at Tunk's Cypress Inn.
Many Louisianaians have fond memories of a waterside place like Tunk's. Conversely, if you're a visitor trying to make sense of Louisiana's culture, Tunk's offers the definitive bayou state experience that makes the pride, food, music, and ecology immediately comprehensible to you. It's a roll-up-your sleeves kind of place, not one for romance rather, for tall tales and unpretentious good times.
Tunk's is housed in a weathered, sprawling wooden complex within a thicket of colorful and wild flowering foliage on the shores of Kincaide Lake just outside of Alexandria on the edge of Kisatchie National Forest. Despite the natural majesty of its setting, in 1977, when E.A. "Tunk" Andries, Jr., broke ground on his vision for "a place where any man can feel comfortable and welcome with his family; to relax and enjoy a good meal at a reasonable price; not too fancy, but with none of the good things left out" people treated him like a crazy person. He was building a gigantic restaurant in the middle of nowhere. To put things in perspective, a 2014 statistical analysis put the population of Boyce at 986.
Nearly 40 years later, Tunk's is a regional landmark and beacon operated by Jimbo and Sandy Thiels. There's an oyster bar downstairs, live music nightly upstairs, TVs everywhere to keep track of whatever game is being played, plenty of indoor and outdoor seating on both levels and a heck of a view. Expect a packed house during cool months.
The atmosphere at Tunk's celebrates Louisiana as a sportsman's paradise with an array of sport trophies — namely taxidermied game fish and alligators — adorning the walls. These immortalized critters peer down upon a menu lavish in celebration of their fallen brethren. Tunk's seafood platter is large enough to share and starts with a cup of dark-roux based seafood gumbo followed by a platter heaped with crisp fried catfish fillets, butterflied fried shrimp, frog legs, stuffed shrimp, plump fried oysters, fried shrimp and rice casserole. Snapper Sandy is a fillet topped with lump crabmeat, shrimp and crawfish tails in a rich cream sauce, baked en papilliot.
Shrimp en brochette come six to an order. They are jumbo, bacon-wrapped, and filled with a luscious seafood stuffing and pepper jack cheese. The quail are served three to an order, marinated and then grilled.
The house specialty, Alligator Parmesan, is friend and topped with Creole sauce, Parmesan and Cheddar cheeses.

Good Bets For Tunk's
Tunk's regularly posts coupons and specials with big savings and very specific, limited time deals on its website. It's worth it to check the website if you are planning a visit. If Mardi Gras in New Orleans is not your thing consider Tunk's. The restaurant hosts an annual Mardi Gras Boat Parade and celebration beginning at 5 p.m. on Mardi Gras Day (parade starts at 7 p.m.)

Tunk's Cypress Inn
9507 LA HWY 28 West
Boyce
318-487-4014
tunkscypressinn.com