"The Yellow Book: Old South Baton Rouge" – An examination of the effects of interstate construction through the Capital City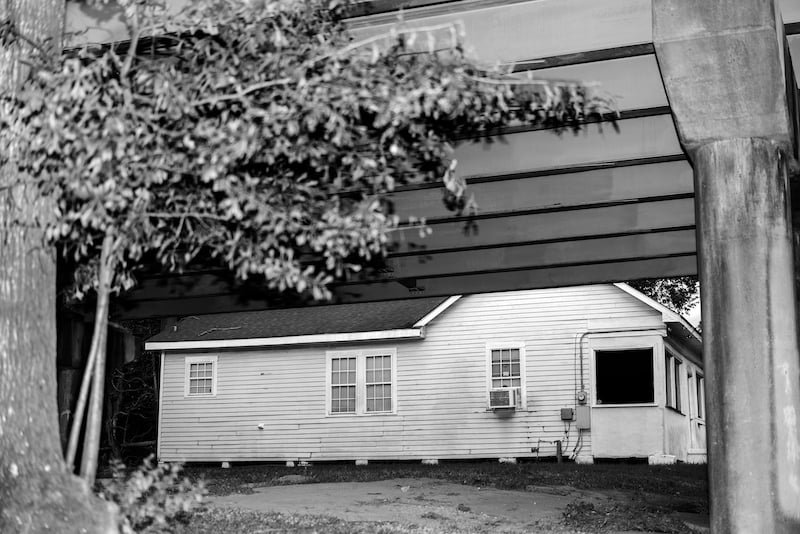 BATON ROUGE, La (press release) – Lieutenant Governor Billy Nungesser and the Capitol Park Museum will open The Yellow Book: Old South Baton Rouge, a photography exhibition exploring the legacy of interstate construction in the Old South Baton Rouge. This exhibition is part of a larger project called The Yellow Book, named after the 1955 government publication showing proposed interstate routes, where Johanna Warwick documents the effects of constructing interstates through the 104 cities designated in the publication.
Friends of the Capitol Park Museum is sponsoring a reception for The Yellow Book: Old South Baton Rouge on Nov. 30, from 4 p.m. – 7 p.m. at Capitol Park Museum. The reception is free for members and $10 for non-members; two drink tickets are included with admission. The exhibition opens to the public on Dec. 1.
In The Yellow Book: Old South Baton Rouge, Warwick examines how Interstates 10 and 110, built in the early 1960s, divided Old South Baton Rouge in two, displacing people and businesses and rupturing its sense of community. Using the elevated interstate as the framework for this series, Warwick captures the shadows they cast over this African American neighborhood, affecting people's lives, and revealing how it all unfolded in Baton Rouge.
About the Artist
Johanna Warwick holds an MFA in photography from the Massachusetts College of Art and Design. Born in Great Britain and raised in Canada, the photographer is an associate professor of art and photography at Louisiana State University.
About Capitol Park Museum
From Louis Armstrong to Huey P. Long, from Mardi Gras to fais-dodos, and from the nation-building commerce of the Mississippi River to the life-sustaining bounty of the Gulf of Mexico, the Capitol Park Museum provides a panoramic exploration of the most vibrant state in America. The museum's commitment to education and civic engagement is possible through the support of our sponsors and the Friends of Capitol Park Museum.
Located at 660 North 4th Street in Baton Rouge, Capitol Park Museum is open Tuesday through Saturday from 9 a.m. to 4 p.m. Admission to Capitol Park Museum is $7 for adults; $6 for students, seniors, and active military; and, free for children 6 and under.