Theo Von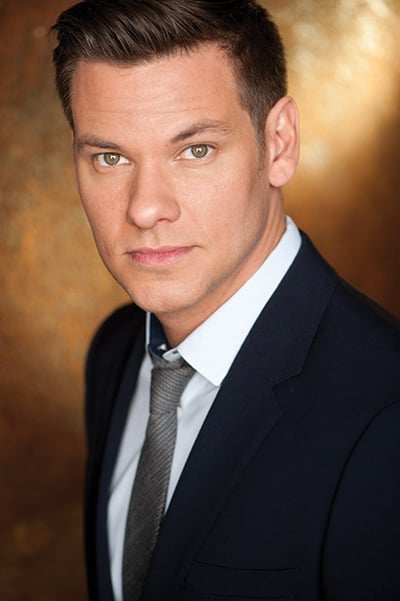 Theo Von makes his living making people laugh, but he'll be the first one to admit comedy isn't all fun and games.
"It is a lot of hard work," Von says. "It's a lot of changing from one thing to the next." His numerous projects include hosting TBS's hidden camera ambush show Deal With It and Yahoo!'s daily recap show Primetime in No Time, Von keeps a packed stand-up schedule performing in comedy clubs around the country.
The Covington native got his first taste of life outside Louisiana when he competed as a contestant on MTV's reality series Road Rules in 2000, where he earned a reputation as a funny Southerner. He was just a 19-year-old student at LSU when he ran into producers looking to recruit for tryouts.
"That was something that just sort of happened when I was walking across campus one day," Von says. "It was just kind of a crazy thing that happened." He survived a series of cuts and was ultimately selected as one of six people to drive around the southern U.S. in an RV, completing challenges like walking from one hot air balloon to another on a beam.
The show's producers suggested Von participate in Semester at Sea, which takes students on a several months-long trip around the world on a floating school for class credit.
That's where Von got his first taste of stand-up, performing in an open microphone night that was well-received by his fellow students on board the ship.
Von's accomplishments have stacked up since that first television appearance back in 2000. He's appeared on Chelsea Lately and OMG Insider and had the highest rated of Comedy Central's half-hour specials in 2012. He was a semi-finalist on Last Comic Standing and was voted Fan Favorite on the show. Von won Comedy Central's Reality Bites Back, and has performed at several prestigious comedy festivals. And he has several projects in the works, including a book.
In his free time, Von is a bit of a gym rat.
"I started taking these classes that a lot of chicks take, the ones with some weird names to them," he says. "I always thought that dudes were way stronger than chicks overall, and oh, my gosh – I'm like, 'How do they even do this?' I'm just in there, crying, and there's one other dude across the room, and we're making eye contact just to make sure each other are OK."
Von has lived in Los Angeles for the past 10 years, a move he made to establish his comedy career. His family and friends were supportive of his choices, Von says, but finding that support system in L.A. was lonely work.
"Once you get out to L.A. you still have that support, but it's tough to get started. It comes down to yourself and how much you can deal with things until you find your comfort zone," Von says. "You spend a lot time with yourself, especially as a comedian – you're writing jokes by yourself and performing by yourself. It gets daunting. Travel by yourself. Even though it seems like it's all filled with tons of different people, it's definitely a loner's road, especially right when you get out here."
Though Von has traveled the world, he hopes to end up back in Louisiana, where his family still lives. His ultimate goal is to become an executive producer, perhaps the creator of a series based around interesting Louisianians. It's a topic he knows well.