Travel: Get Out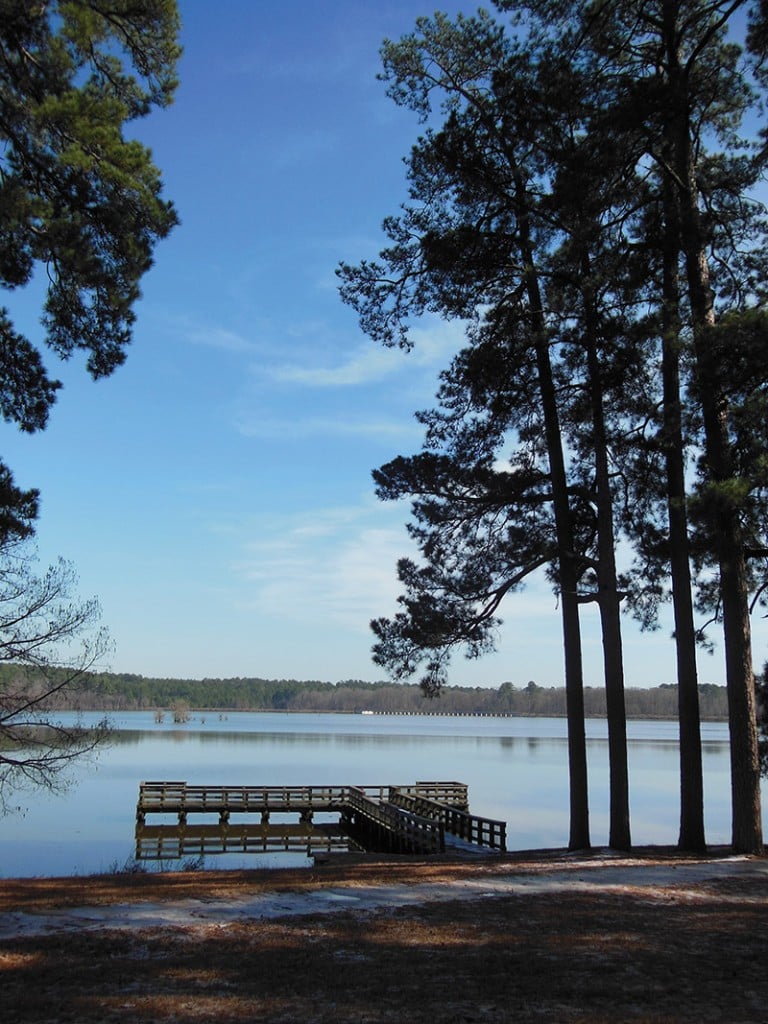 ---
Trust spring to fill us with urgency to get outdoors, and never more so than spring 2020 with cabin fever posing the second-greatest threat to our physical and mental wellbeing. So, what's keeping you? Many of Louisiana's great short-trip destinations are to be found at safely uncrowded spots, and whether near home or on a roadtrip to any parish, you'll be pleased with the beauty and adventure to be found there. I was.
Work and play conspired long ago to fashion for me a life of Louisiana rambling, exploring our six-cornered borderlands and crisscrossing the interior on every three-, two- and single-digit state and U.S. highway. North, south, east, west and bottom to top.
The bottom? That's the salt-dome mines of Iberia Parish, no longer accessible, and the top? At 535 feet above sea level, our sweet little Driskill Mountain in Bienville Parish is the highest patch of terra firma in Louisiana — third-lowest state highpoint of the 50, a stat that wife Peggy and I came to appreciate as we recently trudged up the incline.
From Arcadia on US 80 it's 10 miles down LA 147 and 507 to Mount Zion Presbyterian Church, where intrepid mountain climbers are invited to park. One gate opens directly onto the upward trail, beside a collection of "mountain-grown" walking canes left there for you by earlier climbers. Choose one and advance to a fork in the trail to make another choice: the narrower path is steeper but more scenic.
A pile of rocks and a handsome sign mark the apex (complete with a ledger to record your name and the date of your triumph), as well as comfy benches at the overlook to enjoy the panorama.
As you relax there it's good to consider some of the options open to survivors of the climb. An interesting little circle drive from nearby Gibsland and around to Arcadia, for instance, would familiarize you with the last days of Bonnie and Clyde, but much larger circles and longer lists of attractions are also waiting. Driskill is near the midpoint of I-20's and U.S. 80's east-west trip across the state, making it a convenient departure point to all our northern parishes. Those hilly highways, like parallel LA 2 nearer the Arkansas line, become attractions themselves when the peach orchards bloom in May or the forests don their fall attire.
As expected, the region's six state parks offer miles of trails and waterways (Bistineau is temporarily closed), but don't forget the vast lakes and reservoirs spaced west to east across the map (Caddo, Bistineau, Claiborne and D'Arbonne — again, check for closures) or the endless streams and woodlands to be found in three sections of Kisatchie National Forest and nine State Wildlife Management Areas.
Birdwatchers can fill up checklists quickly in spots like Big Colewa Bayou WMA in West Carroll Parish or Tensas River National Wildlife Refuge in Tensas and Madison, and paddlers can launch kayaks and canoes to celebrate the 50th anniversary of our Natural and Scenic Rivers program (nine of those streams flowing through the parishes above I-20).
Cities and small towns also offer uncrowded sightseeing, like touring the riverfronts or university campuses in Shreveport, Ruston/Grambling, Lake Providence and Monroe, and welcome centers often have tour maps of local historic districts.
For longer sightseeing drives, find listings by parish of landmark homes and buildings at nationalregisterofhistoricplaces.com/la/state.html, and call State Archaeology at 225-342-8170 for your free "Indian Mounds of North Louisiana" guide to dozens of prehistoric earthworks, including our Poverty Point World Heritage Site.
Lots to see, lots to do, but no need to rush away from your mountaintop perch. You know, Tennessee brags about Lookout Mountain's seven-state view, but give me Driskill Mountain every time, the advantage being that you see only Louisiana.
---