Travel Resolutions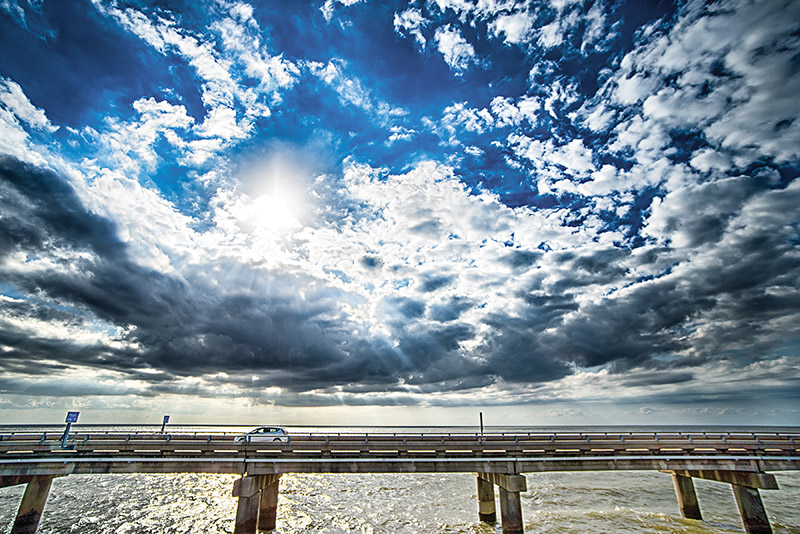 Forget those diet resolutions. When do those 10 pounds ever come off? Especially with Carnival following the holidays. Instead, resolve to visit cities and towns in one of America's most fascinating states — Louisiana!
Here are suggestions to put on your 2021 travel list, so resolve to staycation in Louisiana this year and check out both old and new dining experiences, attractions and the great outdoors with our state's unique landscapes.
Ruston
College towns emit an exciting vibe and Ruston does double duty. Louisiana Tech and nearby Grambling routinely light up the town with sporting events and this spring, visitors can enjoy Grambling's football schedule, moved from the fall, and Louisiana Tech baseball. There's plenty for the entire family to enjoy outdoors, from Soaring Spirits Zipline to Collins Natural Horsemanship, which offers riding lessons for all ages in addition to parties and camps. Popular Lincoln Parish Park draws visitors to its lake, hiking and mountain biking trails, plus houses RVs in a lakeside oasis, and closer to town is the city-owned Rock Island Greenway, which continues to grow.
"The Greenway just added a phase that's paved north of the interstate," said Tori Davis, marketing director for Experience Ruston.
In town, visitors may enjoy searching out members of The Bulldog Project, 11 distinct sculptures of Louisiana Tech's mascot created by different artists. Be sure to take selfies by the bulldogs and post to social media, tagging #TheBulldogProject.
For lunch, check out three food trucks where the railroad tracks dissect downtown. Each serves up delectable dishes and outdoor seating allows for adequate social distancing. One of our favorite eateries remains Utility Brewing Co., which serves up craft pizzas as well as brews in its restaurant and outside patio.
There are several accommodation options in Ruston, but the newly opened Courtyard by Marriott offers spacious rooms, a lobby bar and café and an outdoor patio with pool, fire pits and seating areas that's great for enjoying company with friends.
Learn more at experienceruston.com.
St. Francisville
Heaven lies a short drive north of Baton Rouge in a town where modern life seems to have passed it by — and that's a good thing. St. Francisville exists as a time capsule, with its quaint downtown full of boutique shops, restaurants and historic churches and homes surrounded by plantations dating back decades.
For a dose of history including accommodations, the Myrtles Plantation offers cabins and guest rooms in the main house along with a few who never checked out; the plantation is noted to be one of the most haunted places in America. Butler Greenwood Plantation bed and breakfast dates to the 1790s and visitors can enjoy various cottages on the expansive property. Ornithologist John James Audubon once taught at Audubon State Historic Site and the West Indies-style plantation is open for tours daily, as well as Rosedown Plantation State Historic Site, both owned and operated by Louisiana State Parks.
The buzz in town these days is the renovation of the St. Francisville Inn, a Victorian boutique hotel and dining spot sporting porches with rocking chairs and guest rooms fronting park views or the courtyard. It's the perfect place to leave behind the stress of 2020 and relax with a craft cocktail in the elegant bar or enjoy fine dining by Chef Michael Dardenne in The Saint Restaurant.
For a different trip back in time, relive how our (great) grandparents traveled by staying at the Magnolia 3V Tourist Courts, renovated motor courts built in 1938 that allowed visitors a place to park their cars and enjoy a bed for the night for an inexpensive price. Now listed on the National Register of Historic Places, these cabins feature a little more than our ancestors enjoyed, including a kitchenette, modern bath and Wi-Fi. Next door is the popular Magnolia Café and in between a lawn space with fire pits for sitting and spinning tales.
There's plenty of unique shopping in St. Francisville as well, from The Conundrum bookstore in a renovated gas station to Grandmother's Buttons creating unique jewelry pieces from antique buttons within an old bank. Birdman Coffee & Books remains the place to get a great cup of java with live music on occasion.
Lafayette
As the center of Cajun and zydeco culture and with its world-renowned culinary scene, there's no wonder Lafayette was chosen as the "Happiest City in America." Climb aboard Cajun Food Tours for a sampling of Cajun delicacies. Or tour something more primal, nearby Henderson and Lake Martin offer swamp tours ranging from invigorating to nature loving.
Learn more at lafayettetravel.com.
Covington
It used to be that New Orleans residents tiring of the urban environment would drive across the Causeway for an outing in the country. The Northshore has grown exponentially in the past decades but Covington still owns a small-town feel with quaint shops and galleries and, for those who want that country feeling, ways to get outdoors.
Then there's the eating. Covington earns high marks for its restaurants, serving up everything from traditional Creole to fusion. Chef Robert Vasquez of PePe's Sonoran Cuisine, for instance, was crowned King of Louisiana Seafood last fall and delivers fresh Mexican and American Southwest dishes, not to mention tequila options in the tequila bar. Chef Jeffrey Hansell routinely receives culinary nods for his upscale southern bistro, Oxlot 9, located within the historic Southern Hotel. Cured. On Columbia re-opened under a new, punctuated name (it was Susan's on Columbia, sans period), a coffeehouse brewing coffee from Abita Roasting Company, plus kombucha and light, seasonal eats.
Marianne Angeli Rodriguez Gallery is the new kid in town, as well as The Green-Eyed Goddess jewelry and home décor boutique that moved into the space that housed the Covington Brewhouse.
For those who wish to get outside, the Northshore has plenty of country left to explore. Enter the Tammany Trace hike and bike trail at the Covington Trailhead to witness Northshore beauty as it winds through 31 miles from Covington to Slidell. Visitors may also canoe, bird, take swamp tours or golf, among many other outdoor adventures, in the Northshore parks, bayous and wildlife preserves. Lake Pontchartrain is just a short drive away.
Learn more at louisiananorthshore.com.
New Orleans
No travel guide to Louisiana would be complete without a visit to New Orleans. There's so much to see and do, not to mention to eat, that it's impossible to list it all. Visit the city's expansive Audubon Park, City Park and the newer Crescent Park in Bywater with its Rusty Rainbow crescent-shaped bridge. Take a streetcar ride Uptown, watch the sunset along the lakefront, explore one of the city's above-ground cemeteries or grab fresh produce in the French Market.
Learn more at neworleans.com.

Breaux Bridge
Most people come to Breaux Bridge for the music, food and antique shops — not to mention the annual May Crawfish Festival that attracts attendees from all over the world — but our advice is to begin your Cajun Country adventure at the Bayou Teche Visitors Center. Here, you'll find information on what to see and do but also a lovely boardwalk that stretches out over Bayou Teche with a view of the sleepy downriver waters and the famous Breaux Bridge to your left.
Cajun pioneer Firmin Breaux settled in the area and built a suspension footbridge over the bayou giving the town its name, but it was Scholastique Picou Breaux who in 1829 developed a plan for the town and sold plots of land. The current suspension bridge dates to 1950 but a statue of Scholastique, one of the few Louisiana women to develop a town, stands in Breaux Bridge City Park.
Start at the Visitors Center and take a walk about town, enjoying the historic buildings, popping into the antique shops and pausing for lunch at Café Sydnie Mae, named for another important local, public servant Sydnie Mae Durand. The café helmed by native daughter Chef Bonnie Breaux serves up steaks, Cajun and Creole dishes and craft cocktails in the old Pellerin merchantile building dating to 1925.
As you make sure way around town, enjoying its many shops, be sure to stop by the new Teche Center for the Arts, a community center housed in a renovated 1940s movie theater, that offers myriad performances and activities including concerts, art exhibits and classes.
Not far from the quaint downtown streets of Breaux Bridge lies peaceful Lake Martin, a popular nature spot in Acadiana where egrets and spoonbills nest every spring and alligators lurk below. The Nature Conservancy operates part of the lake where hiking trails circle the water so a visit may also include a stop inside their Visitors Center with its nature exhibits and helpful docents.
For more information on Breaux Bridge's history and to learn about its many historic sites, visit breauxbridgela.net.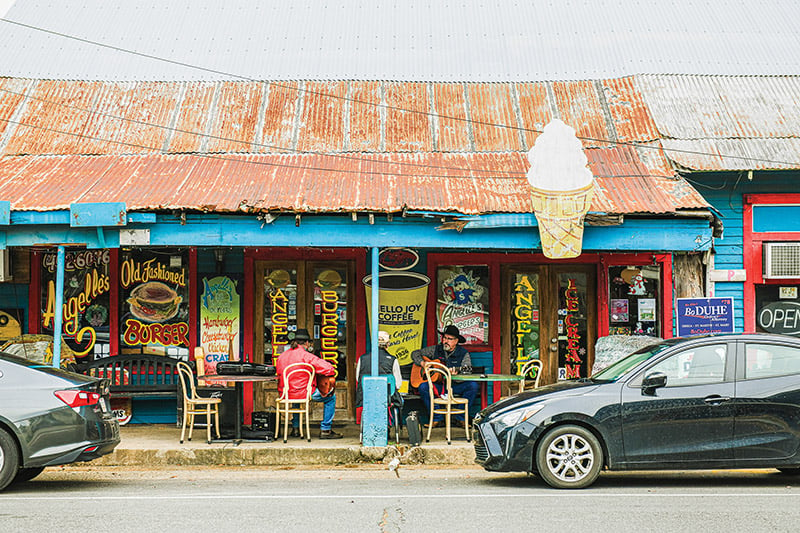 Baton Rouge
Baton Rouge , or the Capital City, owns some of the best riverfront property along the world's third largest river, the Mississippi. Walk the levee downtown and enjoy the Sing the River Sculpture with sensors connected to the river so it plays music corresponding with the water. At Southern University, on a bluff overlooking the Mississippi, a sculpture stands to honor the "red stick" or "baton rouge" the French witnessed upon their trip downriver from Canada, a Native American totem pole that gave the city its name.
Learn more at visitbatonrouge.com.
Shreveport
Museums, shopping at the Louisiana Boardwalk, casinos and more await visitors to Shreveport and Bossier City but there's also a vibrant food scene. Dining options range from incredible bakeries, renowned African American-owned restaurants and Lucky Palace, an upscale Chinese restaurant honored for its incredible wine list. For something a little different, take a drive through the Boom or Bust Byway trail that explores the four parishes in the northwest corner of the state.
Learn more at shreveport-bossier.org and boomorbustbyway.com.