Traveling Gourmet: Time for Crawfish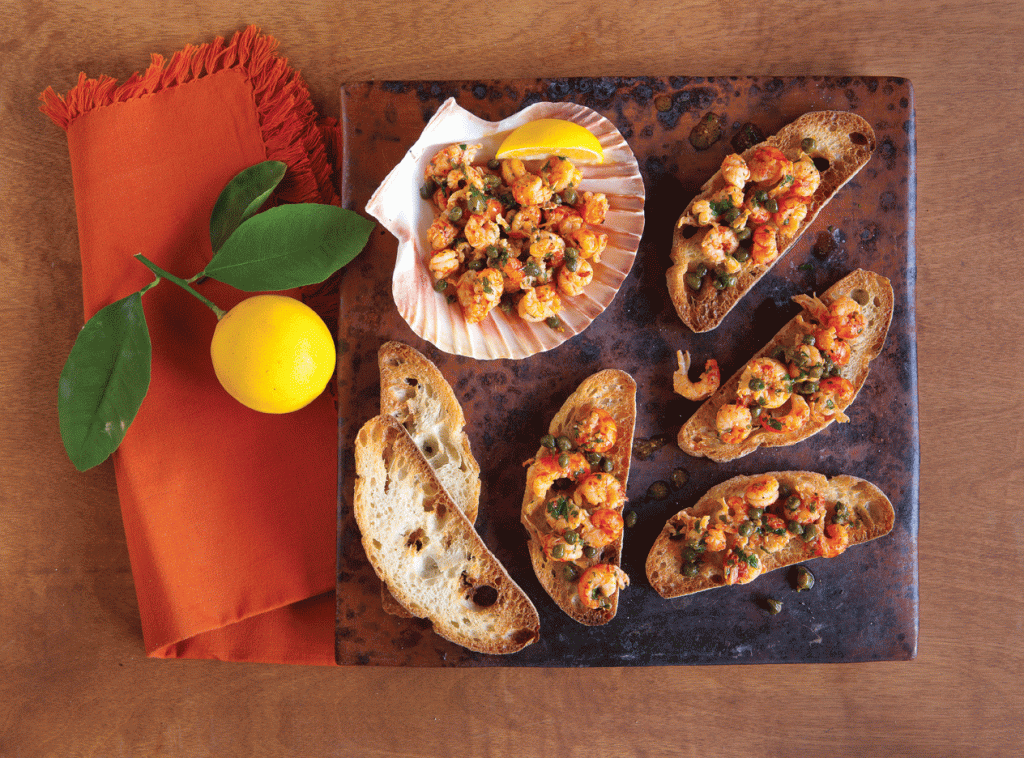 Louisiana is justly celebrated for its classic crawfish bisques, étouffées and stews. As crawfish season ramps up and the aromas of outdoor boils perfume the air, those tasty dishes will be simmering on stoves throughout the state, bringing joy and comfort to legions of devotees. As much as those magnificent preparations are loved, there are myriad other ways to prepare crawfish. Spring restaurant menus always showcase dozens of novel dishes created by accomplished chefs.
The truth is that the crawfish is an extremely versatile and cooperative principal character that performs well with a wide variety of supporting players. Crawfish preparations can range from bold and spicy to ones of great subtlety and complexity. Crawfish lend themselves to a variety of cooking methods, seasonings and flavorings from other ingredients. Crawfish are low in calories and fat, and they combine well with a number of vegetables for those who want a healthful preparation – or they can be enriched with butter and cream to satisfy cravings of another sort.
If you're looking for variety, crawfish will substitute for shrimp in many, if not most, preparations. Or they can be added to other seafood dishes, along with the principal ingredient. If you'd like to create some dishes of your own, take a thoughtful, leisurely walk through a good supermarket and a farmers market, examining foods and seasonings with an eye to how they might combine with crawfish. The process is not that different from the way in which professional restaurant chefs go about creating new dishes. They have the advantage of training and experience, of course, but they also work in kitchens stocked to the gills with a wide variety of ingredients they can choose from. With a little imagination, you're bound to come up with some new ideas.
The recipes in this issue are all quick and easy to prepare, entirely suitable for weeknight dinners when time is of the essence. They also offer a variety of tastes and ingredients. As a hat tip to the season, one dish combines crawfish with asparagus and fresh dill. Olive salad, that defining ingredient in a muffuletta, zips up a dish of crawfish and pasta. For an entirely different taste, crawfish team up with green peas and ham in fried rice, while white wine, lemon and capers add elegance to crawfish in another preparation.
Crawfish With White Wine, Lemon and Capers
This tasty dish can be prepared before you've had time to finish your first glass of wine, which can be poured from the same bottle you're using to cook with.
8 tablespoons butter
1 pound crawfish tails
1 cup white wine
1 tablespoon lemon juice
1 1/2 tablespoons capers
Coarse salt and freshly ground black pepper
2 tablespoons chopped parsley
Toasted sandwich bread
Melt the butter in a large skillet on medium-high heat; when foaming subsides, add the crawfish tails, and cook, while stirring, for 2 minutes. Add the wine, lemon juice and capers, and cook, stirring occasionally, until the sauce begins to thicken, about 4 to 5 minutes. Season to taste with salt and pepper. Add parsley. Serve over toasted bread. Serves 4.
Crawfish With Asparagus and Fresh Dill
This is a dish to celebrate spring in an elegant manner. It's fairly rich, so small portions are advisable. If you don't have fresh dill, just omit it from the recipe; don't substitute the dried variety.
1 pound thin asparagus spears
4 tablespoons butter
1 pound crawfish tails
1/2 cup white wine
3/4 cup heavy cream
Coarse salt and freshly ground black pepper
2 tablespoons chopped fresh dill
Put 6 cups of water and a teaspoon of salt in a nonreactive pot, and bring to a boil. Cut off the tough base of the asparagus spears, and discard. Cut the spears into 1-inch lengths. Blanch the asparagus in boiling water for 1 minute, and then drain in a colander, and rinse under running cold water.
Melt the butter in a large, nonreactive skillet over medium-high heat. When the butter foams, add the crawfish, and cook for about 1 minute. Add the blanched asparagus and wine, and cook until liquid is reduced by half. Add the cream, and cook, while shaking or stirring the pan, until the sauce thickens. Season with salt, pepper and dill. Serves 4.
Crawfish Fried Rice
Because you'll get the best results with cooked rice that has been refrigerated, this is an excellent way to use leftovers. To prevent sticking and to assure a non-greasy result, make sure the oil is very hot before adding the rice.
4 cups cold cooked rice
1 pound crawfish tails
Hot sauce
Creole seasoning
2 tablespoons vegetable oil
1 cup frozen green peas
1/2 cup diced ham
2 eggs, well-beaten
Coarse salt
Using a fork, separate the grains of rice. Generously season the crawfish with hot sauce and Creole seasoning. In a wok or large skillet, over high heat, heat the oil until it shimmers. Add the rice, and stir-fry for 1 minute. Add the crawfish, peas and ham, and stir-fry for 5 minutes. Add the eggs, and stir-fry for another minute. Season to taste with salt. Serves 4.
Crawfish With Olive Salad and Orzo
Olive salad is a necessary ingredient in a muffuletta, but it also has other uses, as in this piquant dish with crawfish and orzo, a rice-shaped pasta. There are several good brands of olive salad on the market. The one I used for this recipe is Rouses.
1 pound orzo
3 tablespoons olive oil
2 cloves garlic, minced
1 pound crawfish tails
1 cup olive salad
Coarse salt and freshly ground black pepper
1/2 cup grated Parmesan
Cook the orzo according to package directions.
Meanwhile, in a large skillet over medium heat, cook the garlic in oil until softened, about 2 to 3 minutes. Add the crawfish tails and olive salad, and cook, stirring frequently, until heated through, about 5 minutes.
Drain the orzo, and transfer to a large serving bowl. Add the crawfish mixture, and toss to combine. Season with salt and pepper. Add Parmesan, and toss. Serves 6 to 8.