Under Pressure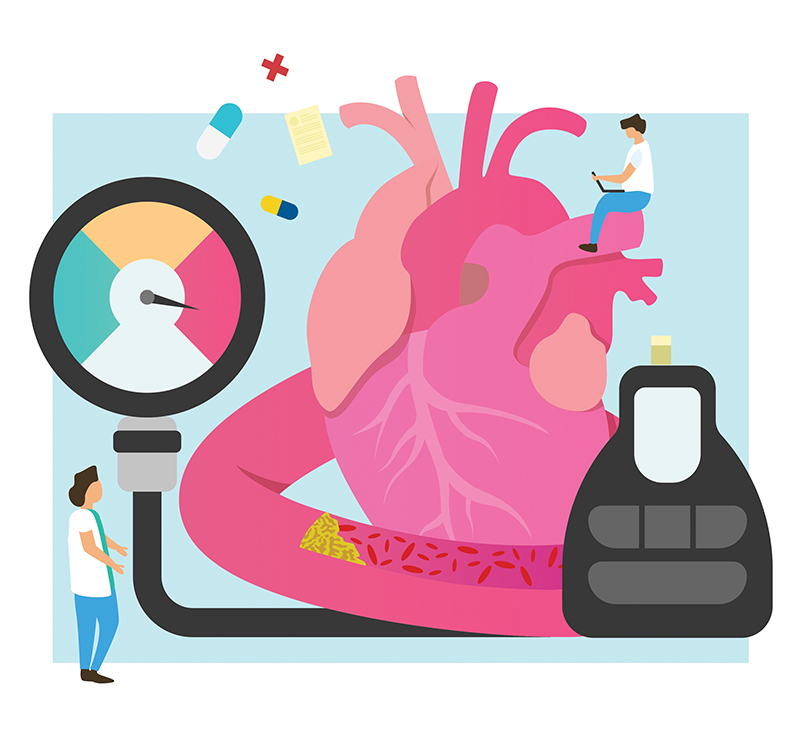 Hypertension, also known as high blood pressure, can result in potentially fatal problems like heart attacks and strokes. According to the Centers for Disease Control (cdc.gov), Louisiana ranked fifth in the country for deaths by heart disease and third for deaths by stroke in 2017 (the most recent available data). Hypertension is manageable, but it used to be a time-consuming process of trial and error. However, hospitals around the country are beginning to embrace digital hypertension management programs that can make it easier for patients to work with their doctors to manage hypertension.
In the past, patients would see a doctor, get their blood pressure taken and then the doctor would prescribe medication. After the patient started taking medication, they would return to the doctor to get their blood pressure checked again and determine whether or not the medication was working. Often, the process would take several visits and many months before the proper medication dosage would be reached.
In April 2018, "The Journal of General Internal Medicine" published a study conducted by Harvard Medical School that found patients who had "virtual" office visits with their doctors were able to control blood pressure just as well as patients who had in-person office visits. Both groups of patients showed improvements, but the patients in the virtual care group had fewer emergency room visits and hospitalizations overall.
At the local level, Ochsner Health System has launched its Hypertension Digital Medicine Program. Patients in the new digital program take their blood pressure on a daily basis and submit the data via smart phone. Every week, they talk to a healthcare professional. A team consisting of a doctor, a nurse, a nutritionist, a personal trainer, and a pharmacist evaluate the data and provide input for the patient's treatment plan.
Adjustments can be made without the patient coming to the office. Plus, the digital adjustments are free. Patients do not have to go through the hassle of taking time off work, making the drive to the doctor's office, sitting in a waiting room and paying the copay on their insurance.
Digital hypertension management programs are not just more convenient; they also help patients live a healthier lifestyle. Dr. Zola N'Dandu, a cardiologist with Ochsner River Parishes, says the easy-to-use, interactive nature of the program helps keep patients compliant in their treatment regimen. The results have been great for doctors and patients.
"We are able to get blood pressure controlled successfully within three months," said Dr. N'Dandu.
Dr. N'Dandu says virtual programs can combine the knowledge of several highly trained professionals into one digital visit. Patients used to have to consult with doctors, pharmacists, nutritionists, and personal trainers separately. Now, it can all be part of one package. Information is shared with the patient's primary care physician as well. These programs can also help patients with diabetes and congestive heart failure by monitoring their daily weight and blood pressure. Dr. N'Dandu says the patient feedback has been excellent.
"Most of the patients we've spoken to about the program have been very, very happy," said Dr. N'Dandu.
---
HYPERTENSION
Hypertension happens when the long-term force of blood pushing against the artery walls is enough to cause health problems. People can have hypertension for years without any symptoms. Once you're 18 years old, you should get a blood pressure reading from a doctor at least every two years. Once you turn 40, or if you have a family history of high blood pressure, you should get a reading every year. Age, family history, a sedentary lifestyle, smoking, and too much salt in your diet are just some of the many risk factors.
---