Well-Aged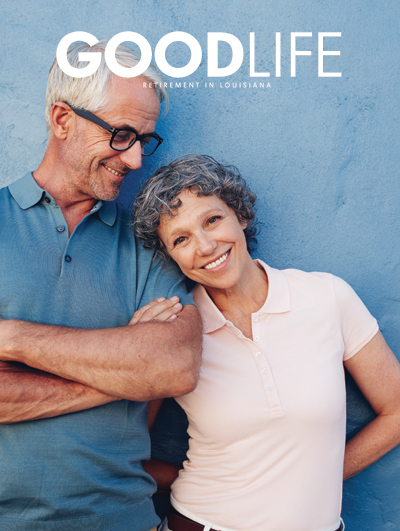 Designers and architects are working on ways to help them live at home as long as possible. At the same time, a still-burgeoning type of design, geared not only toward the elderly and those with physical disabilities (an area that gained recognition in 1990 with the passage of the American Disabilities Act), but toward making homes safe and livable for all stages of life, is gaining traction. Known as universal design, this increasingly important design discipline that crosses boundaries by utilizing common sense principles that apply to people of all ages and abilities, and accommodate everything from strollers to wheelchairs.
"As the boomer demographic wave moves into retirement, this issue is more relevant than ever," says Tracy Lea, an architect with Eskew+Dumez+Ripple, who's made universal or barrier-free design a career focus since he began practicing architecture in the 1980s.
"People are finding that making upgrades to their home can be far less expensive than getting into a facility and you have the comfort of living in your own home and environment," says interior designer Maria Barcelona, whose current list of clients includes both an assisted care facility and homeowners determined to make their homes comfortable and practical for the years ahead.
The term universal design broadly refers to the concept of designing products and environments to be usable by all, to the greatest extent possible, without adaptation. The goal is safe and independent living for people of all ages, sizes and abilities.
It's based on seven principles: equitable use, flexibility in use, simple and intuitive use, perceptible information, tolerance for error (designs minimize hazards or have fail-safe features), low physical effort and appropriate size and space (for approach, reach, manipulation and use). The term is sometimes used interchangeably with other terms such as inclusive design and barrier-free design. Examples of this kind of design include: single-floor living spaces, ramps, adjustable height cabinets, base cabinets with roll-out trays, extra wide doorways, lever handles, well-lit entrances, motion sensor lighting, visibly contrasting stair treads, curbless showers, wall-mounted sinks, thermostat-controlled showers, and grab bars.
As the name suggests, universal design makes sense for everyone. "A lever door is helpful for someone with arthritis, but a mom with a child on her hip can also open a lever door with her elbow," says interior designer Nancy Bounds, who works in Louisiana and Mississippi and teaches about universal design at the university level (through the University of Mississippi's interior design program).
"It's more than just trying to accommodate people with disabilities," says Lea. "It's got secondary benefits. It's easier for parents with strollers or someone with a bag full of groceries. All of these things apply to retirement age people as well."
Adapting a home or apartment to suit the needs of residents as they age or encounter disabilities is an option. Widening doorways, adding ramps, changing hardware, adding grab bars, improving lighting and so on are all within the realm of possibility. Both Barcelona and Bounds have fulfilled such requests for many clients. By taking aging into consideration when building or renovating (before those needs arrive) however, the same goals can be accomplished at little or no extra cost.
Architect Jared Bowers of Albert Architecture says that most of the private residential work done by his firm is still driven by special client needs. However he adds that many clients, particularly those who are building homes (which usually means long-term commitment) want flexibility built into the design.
(Left) Curbless shower with built in bench (Center) Wall-mounted sink (Right) These Bamboo Pull-Out Drawers can be purchased at container- store.com and installed at a fraction of the price for new cabinets
According to Bowers, universal design speaks to the dignity of aging by removing some of the stigma associated with it. It takes into account both personal comfort and aesthetics. "As you age, you don't want to necessarily advertise that you have special needs," he says.
An important part of the universal design movement is the idea that designs that support aging-in-place need not be institutional looking or unattractive. The design market has responded by expanding its offerings of products that meet the criteria. Manufacturers in the field of home design now sell a range of stylish options in everything from cabinets and plumbing fixtures to grab bars and slip-resistant finishes.
Five or six years ago, Bowers says there were one or two options for cabinets that could be modified for special needs (with such things as adjustable legs for varying height and removable panels that allow wheelchairs to fit below them, for example). Today, there are many.
"There are different finishes, materials and looks," Bowers says.
Casey Stannard, assistant professor of apparel design at LSU, says the principles of universal design are taught in other areas of design, including apparel design (think Velcro closures and button-less garments for example). She believes the brightest future for universal design is in architecture, interior design and product design, particularly in relation to aging in place. "Universal design is a positive thing," she says. "As we live longer, designers are becoming more mindful of that."
Bounds agrees. "Especially if undertaken at an early stage of design, these kinds of accommodations can be integrated seamlessly and no one would know the house is set for aging-in-place."