Wintertime Birding in South Louisiana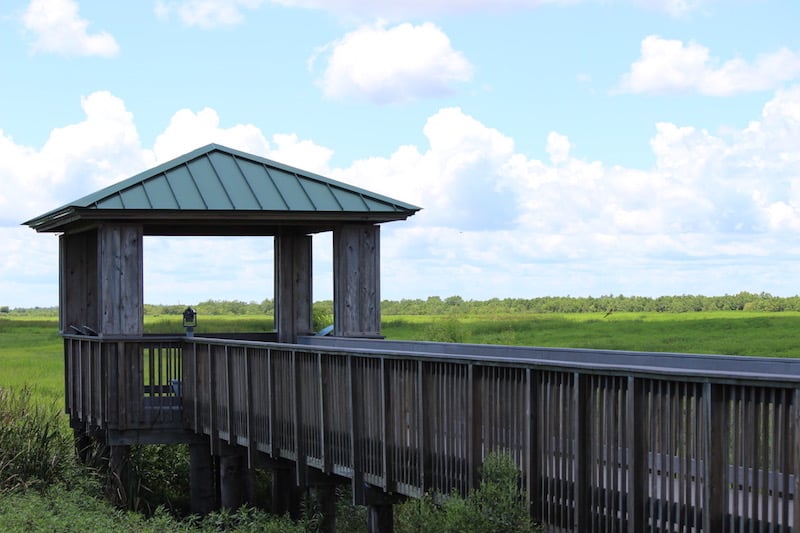 Louisiana is a great birding destination year-round but particularly interesting in the winter, when birds are craving a warmer climate and flock to the Bayou State. Here are a few South Louisiana hotspots birding enthusiasts will want to visit.
The Creole Nature Trail, in the state's southwest corner, contains 180 miles of wild marshes and beaches. The Trail extends south from Interstate 10 from both Sulphur and Lake Charles, heads 26 miles east along the Gulf Coast and then loops back up the other side. The Trail includes three national wildlife refuges and one state refuge, many with boardwalks, nature trails and access to water. In addition, those miles along the coast include public beaches.
The Trail is a stopping point for thousands of migratory birds in fall and spring and millions of butterflies along the Trans-Gulf migration path. It's routinely named one of the finest bird watching spots in the nation. But in the winter, birders will find a nice variety of both visiting and resident species.
Other great birding sites include:
Lake Martin, about 20 minutes east of Lafayette, is a peaceful lake surrounded by wetlands, a perfect place for nature walks, canoeing-kayaking, fishing and, of course, bird watching. The lake is one of the nation's largest bird rookeries, and thousands of bird watchers and photographers come here in spring to catch a glimpse of egrets, herons, Roseate Spoonbills and other birds.
Morgan City, south of Lafayette, is home to countless species of fish and wildlife, including the American bald eagle. Every winter Morgan City honors the national bird with an Eagle Expo, offering boat tours, photography workshops, presentations and more.
Many birders have viewed dozens of species of birds on the barrier island of Grand Isle, at the very south of Louisiana. This small but significant island features great birding all year long but is especially popular in the late winter-early spring when migratory birds head north through Louisiana.
For information on birding in Louisiana, the America's Wetland Birding Trail and festivals.
Additional Links:
louisianatravel.com/louisiana-birding-trails