80 International Associate Teachers Welcomed to Louisiana to Teach Immersion Languages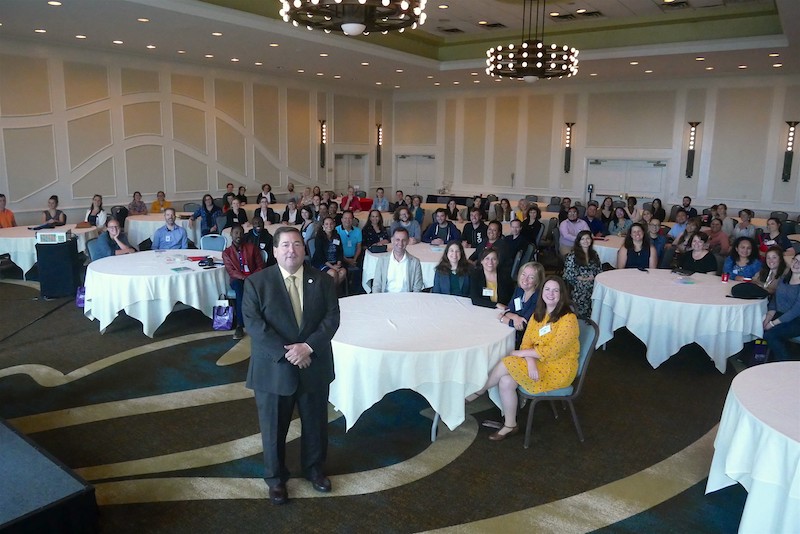 BATON ROUGE, La (press release) – The Council for the Development of French in Louisiana (CODOFIL) and the Louisiana Department of Education (LDOE) welcomed 80 teachers from around the world this week to work in Louisiana public schools starting in the 2021-2022 school year. 
In collaboration with the Consulate General of France in New Orleans and the Ministry of Education of Spain, CODOFIL and the LDOE conducted an annual International Associate Teacher Orientation in Baton Rouge. The event assists teachers from France, Belgium, Canada, Cameroon, Senegal, Tunisia, Spain, Mexico, Madagascar, and Argentina as they settle into Louisiana and begin contracts to teach in French and Spanish immersion programs in public schools across the state.
Lieutenant Governor Billy Nungesser welcomed the teachers to Louisiana in remarks delivered during the orientation on Wednesday. 
"After a challenging year for all of us, I'd like to thank all of these French and Spanish teachers who have chosen to travel to Louisiana from around the world to work in our schools. We're fortunate to have these immersion teachers in Louisiana. We're excited to share with them everything Louisiana has to offer that will Feed Your Soul, from our food and music to our festivals and scenery," said Lt. Governor Billy Nungesser.
In February 2021, Lt. Gov. Nungesser signed renewed accords of cooperation with France and Belgium that facilitate the participation of teachers from those countries.
"These teachers have a remarkable impact. Thanks to their work in our schools, young Louisianans are gaining not only a second language but also learning about our state's unique place in the world," said Peggy Feehan, CODOFIL Executive Director. "Immersion education opens countless doors for these students and exposes them to cultures from around the world, all while shedding light on Louisiana's own rich culture, heritage, and history."
The Council for the Development of French in Louisiana is a state agency in the Department of Culture, Recreation, and Tourism tasked with the development and promotion of the French language in Louisiana. For more information on CODOFIL, visit www.codofil.org.​