A Capital Idea!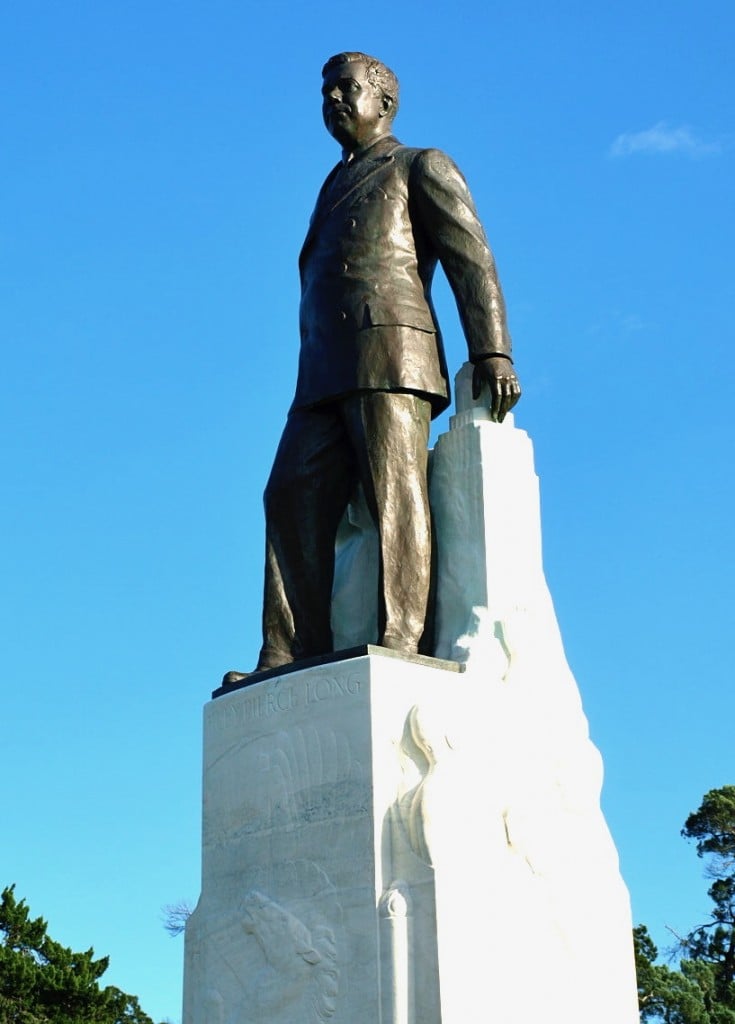 Louisiana's capital city offers lots of free things to do, from walking the levee parks to view the country's largest river to learning about history at not one, but two unique state capitols. Here are five to get you started.
Scale the Louisiana State Capitol
Take the elevator to the 27th floor for a spectacular view of Baton Rouge from the observation deck of the tallest capitol in the United States. The Louisiana State Capitol rises 450 feet and 34 stories, overlooking a 27-acre park.
Louisiana Gov. Huey Long instigated the building, which was completed in only 14 months in 1932. Be sure to admire the architecture, murals, the outside steps that contain what was then the country's 48 states and the House and Senate chambers. Within the park is the Huey Long Monument, a statue that rests above Long's final resting place.
Travel Back in Time
Louisiana's Old State Capitol, located near the river south of the current legislative building, is also free to visit. There are revolving and permanent exhibits inside the architectural wonder that's open Tuesdays through Saturdays. Check out the gorgeous stained glass and dramatic staircase and try to find the ghosts who linger there.
Visit Mike the Tiger
Kids love to visit Mike the Tiger, LSU's live Bengal tiger mascot who lives on the campus in the shadow of Tiger Stadium. His home's pretty impressive — a $3.7 million 15,000-square-foot habitat complete with pool, waterfall, live oak trees and landscaping. Bring your camera because if you're lucky, you'll find Mike playing with his toys and romping through the water.
Go Star Gazing
Two nights a week, folks at the Highland Road Park Observatory lend telescopes to visitors, weather permitting, to check out the stars and planets visible in the Baton Rouge sky. Friday night is reserved for adults while Saturday evening is family night. Highland Road and other parks within BREC, the Baton Rouge Recreation and Park Commission, offer many other free events as well. Visit brec.org for more information.
View Art
The first Sunday of every month is free admission to the LSU Museum of Art in the Shaw Center of downtown Baton Rouge. There are more than 6,500 pieces from around the world on display here, including one of the most extensive collections of Southern art. Free First Sunday on Sept. 1 also includes a 2 p.m. gallery talk, family activities, live music, jewelry sale with the LSU Sculpture Club and a brooch-making activity.