A Louisiana Life: Wade Dubea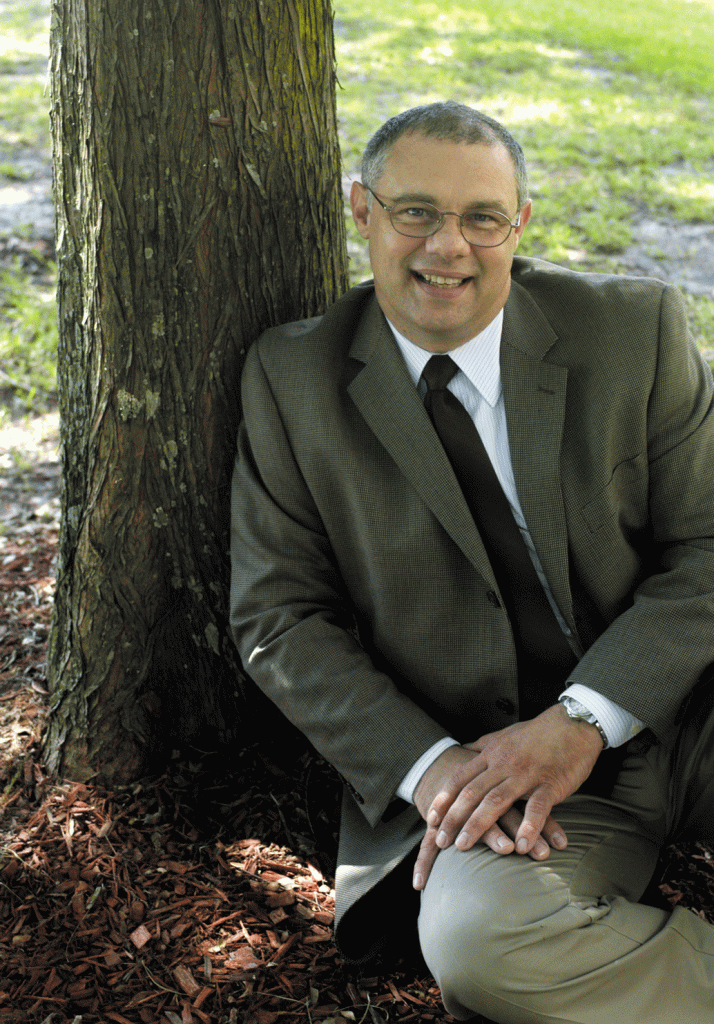 Louisiana's new top tree expert, State Forester Wade Dubea, grew up walking the forests of his grandparent's land outside Marksville, where he developed a lifelong fascination with the ecosystem of the woods.
An avid hunter and fisher, Wade took a long, winding road before joining the State Office of Forestry in 2001. There, he found his niche and rose quickly to become the state forester, chosen by the State Forestry Commission to oversee the largest agriculture crop in Louisiana: trees.
Growing up amid pecan trees near New Roads, Wade says his interest in forestry and the outdoors came from his father and grandfather.
Going indoors to a college classroom was something he put off for some time: He married his wife, Marjorie, with whom he recently celebrated 26 years of marriage, soon after high school and went to work in his family's New Roads restaurant, Mr. Deb's.
His wife went to Louisiana State University for a degree in education and a master's degree in child development, and after her six-year stint, she told him it was his turn. "I just knew he was highly intelligent and had a good sense of how to work with people," she says. "I saw in him promise of doing more."
Wade enrolled in LSU but after two years left to go to work for the former Gulf States Utilities. He went back to college and in 1997 he earned a degree in forestry with a minor in wildlife management. Having interned with Weyerhaeuser during the summers, he went to work for a timber company in Texas, but after a year, Marjorie got an enticing job offer back near home, so they returned to Louisiana.
Wade returned to LSU, this time to get his official state certification to teach high school.
"That's when the real fun began," he says. At the private Dunham School in Baton Rouge, he adopted an environmental education program that included outdoor lessons.
"We took kids out walking through the woods, and I taught them about secession (the gradual replacement of one type of vegetation by another), habitat, the forest content, tree identification, spacing and strata of forestry," Wade says. "We would go where there was new construction and look at the type of plants that came back faster than others. It was a way to take education and forestry and tie them together."
In 2001, Wade went to work for the Louisiana Department of Agriculture and Forestry, where he started at a ground-level job in forestry inventory. Then, when the education director retired, he took over that job and promptly developed a new plan for advancing forestry education using Project Learning Tree, an international environmental education curriculum, as the basis.
Soon thereafter, Wade jumped up another notch: In 2006 he became the chief of the information and education branch of the Office of Forestry.
He expanded the Louisiana Forestry Teachers Tour, inviting educators from all over the state to spend a week in the woods with foresters.
"It was like he had prepared for that all of his life," says Marjorie.
In spring 2008, when State Forester Paul Frey retired after 18 years, the State Forestry Commission conducted an international search before deciding to promote Wade.
"They interviewed 12 people," says State Agriculture Commissioner Mike Strain.
"The commission was looking for the best candidate, and it was Wade."
Wade believes he has a continuing responsibility to educate the public about the forests and the importance of wood production to our lives.
"We are stewards of the land," he says. "Timber is Louisiana's No. 1 agriculture crop: The revenue generated from timber is more than all the other agriculture crops combined.
"Every part of the tree is used; nothing is wasted," Wade continues. "You cannot go one day without using something that is tied to the forest, like the flavoring in toothpaste, cellophane tape, pine oil cleaners, paint thinner, food preservatives, rubber bands, cork, cinnamon, all these things that we take for granted."
Wade says he and Marjorie are always striving to be better stewards of the land. And he practices what he preaches: Their home is in a wooded area in the rolling hills south of St. Francisville. "I'm bringing the forest closer to my home," Wade says. "I have planted about 30 species of trees. We always wanted a house nestled in the trees."