Barometer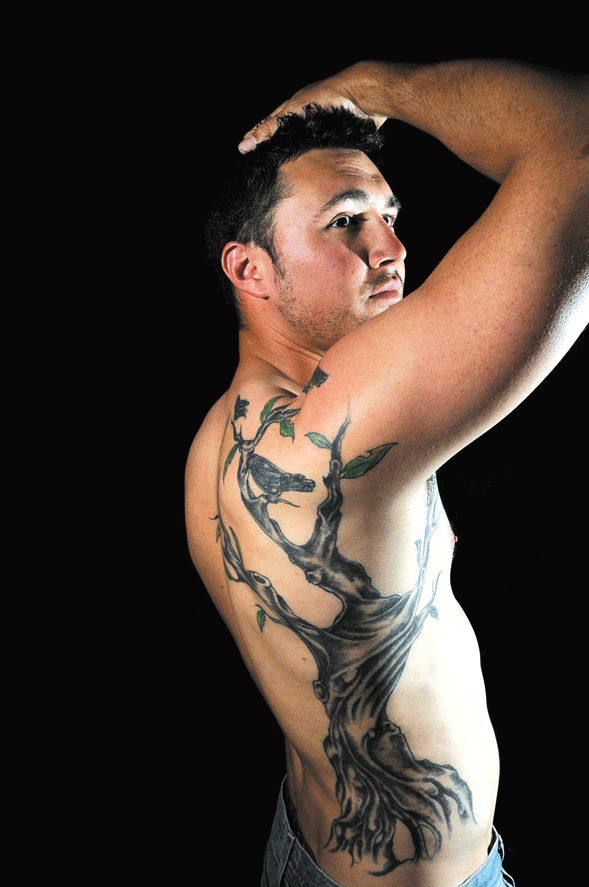 WHAT'S HOT
Show us your tats. Shreveport-Bossier City's first tattoo convention's festivities included a tattoo contest, a customer etiquette class and an auction to benefit Shriners Hospitals for Children. The tattoo contest allowed participants to enter their body art. B.J. Clements, event organizer, noted there were 27 categories in the competition, including best in show.
Parallel bars. In a project called Make a Smile, jail wardens and corrections officers from throughout the country have chosen to build three playgrounds in Katrina-damaged areas.
The Avenue B Recreation Complex in Bogalusa; Sampson Park in New Orleans; and a park in Moss Point, Miss., will get new equipment and renovations. Locations near correctional facilities were given priority.
In Bogalusa, the Rayburn Correctional Center will coordinate the lodging, feeding and transportation of the approximately 100 outside volunteers expected. Labor will also be provided by RCC staff and inmates. The Louisiana National Guard will offer the use of heavy equipment for the construction project.
On course for China. Bolton High School Advanced Placement history teacher and librarian Charlene Johnson is one of 20 teachers nationwide chosen to attend the University of Colorado at Boulder's China's Transfor-mations on the Eve of the Olympics Workshop Series.
In the fall, she will offer Bolton students an Emerging China course that will focus studies on Chinese history and government and China's impact on the world.
New dorms for old. Nicholls State University expects to have three new dorms built for students in time for the fall semester. The dorms will each be able to house about 200 students in apartment-style rooms. "For Nicholls to continue to attract top-quality students, a comfortable standard of on-campus living must be a priority," Nicholls President Stephen T. Hulbert says. The new construction comes as officials plan to demolish four 37-year-old dorms and convert the area those occupy to green space.
Wheelchairs to wings. Steve Litchfield, manager of Morehouse Memorial Airport, is co-founder of Bastrop Wings, a chapter of the nonprofit Build A Plane foundation, which gives students of all ages hands-on experience in aircraft mechanics. Through Martin Chapman of the Warrior Transition Group at Fort Polk, Litchfield learned of the vocational training needs of more than 400 disabled veterans awaiting discharge. Bastrop aldermen have responded positively to supporting Litchfield's group in offering aviation training to the vets. "We're not going to take no for an answer as far as getting these wounded warriors into aviation if that's what they want to do," Litchfield says.
Museum marches on. "We're here to recognize every veteran in every war from the state of Louisiana," says Gen. Bob LeBlanc, board member of the Louisiana Military Hall of Fame and Museum. Groundbreaking ceremonies were held for Phase I, a 100-by-300-foot metal building adjacent to the taxiway apron at Abbeville Airport. The building will provide an area to restore military aircraft, tanks, trucks, weapons and other military hardware. Phase II will be a pentagon-shaped structure housing the Hall of Fame, designed so four galleries can be added as required and with an outside display area. Secretary of State Jay Dardenne's office will oversee development of the project.
WHAT'S NOT
Whooo's sorry now? The Baton Rouge Art League, begun in 1934, still purchases artwork for its collection, now housed in the Louisiana State Archives building, and also promotes art education and awards scholarships. However, league members would appreciate public assistance in locating some art works, including a small owl by sculptor John Walker, which disappeared in 1965. Other pieces perhaps "borrowed" but not returned are John Ankeney's Mexican Farmer, Houseboat by France Folse and two paintings by Mary Lou Stockwell — Banana Trees and Baton Rouge Levee.