Bayou Teche Museum Celebrates Milestone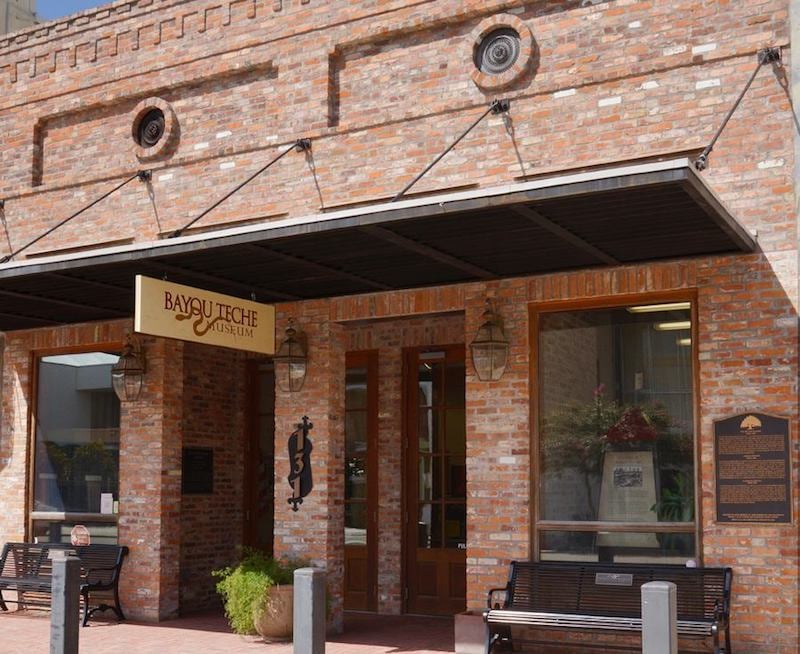 The first time I discovered the unique Bayou Teche Museum in New Iberia was in advance of the inaugural El Festival Espanol de Nueva Iberia or Spanish Festival in 2012. I was so impressed with this small museum and its varied collection, especially the 2012 exhibit highlighting New Iberia's Spanish Roots. After all, New Iberia was founded in 1779 by a group from Málaga, Spain, led by Francisco Bouligny, and is the only Louisiana city founded by the Spanish that still exists.
Fast forward, and the Bayou Teche Museum located in an historical building in the heart of the city still offers excellent exhibits and unique culture. This Friday, July 10, the museum celebrates its 10th birthday.
Becky Schexnayder Owens and Paul Schexnayder began the idea of the museum in 1992 with the guidance of the late Alfred "Smitty" Landry. They opened the doors in 2010 at 131 E. Main St. in New Iberia's National Register Historic District with a permanent collection of artifacts and memorabilia from the region that explains both the city of New Iberia and the people, culture and industry centered around Bayou Teche.
The museum is also home to George Rodrigue's studio, which includes the painting he was working on before his 2013 death. Rodrigue's original collection of 15 paintings titled "Saga of the Acadians" is currently on exhibit.
On Saturday, the museum will celebrate its birthday with free admission and cookies and lemonade for all. Visitors are asked to practice social distancing and wear masks and masks will be provided to those who need them.
Exhibits to see include the history of the building, Native Americans, the Civil War in Acadiana, the first salt mine in the U.S. on nearby Avery Island, and memorabilia of New Iberia author James Lee Burke, including a clip from the film "In the Electric Mist" based on one of his novels, plus so much more. There's also that Spanish heritage I mentioned, and visitors can view artifacts from Spain and learn more about the 16 original families that settled in the area.
Museum hours are 10 a.m. to 4 p.m. Thursday through Saturday. For more information, contact the Bayou Teche Museum at (337) 606-5977 and bayoutechemuseum@gmail.com, or visit their website at bayoutechemuseum.org and Facebook page.