Best $3 Ever Spent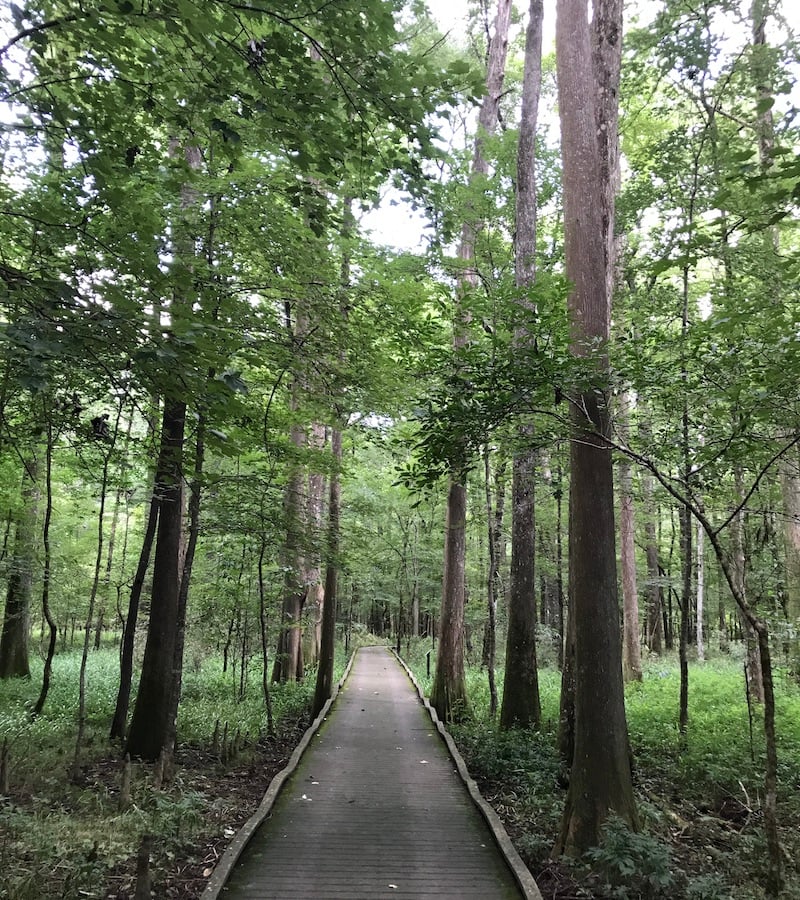 You would think that an introvert who works at home would perform ok in this pandemic. At first, I did fine, although having family members constantly at home proved challenging at times. But last week hit me hard. I can't explain it, the blues knocked on my door like they have since March, but this time I let them in.
Thank goodness for friends. One of my dearest friends, writer extraordinaire and motivational speaker Christee Gabour Atwood, texted me and asked if I wanted to meet. She lives in Alexandria and I in Lafayette so midway lies Chicot State Park, a place to not only reconnect but get a dose of nature in the process.
She had to work Friday morning so we agreed to meet around noon. I drove up early to take in a hike at the Louisiana Arboretum and recharge my mojo. I was afraid I might meet Christee and burst into tears.
The Arboretum is located within Chicot, and visitors may access the trails after entering the park for a fee or enter the other end of the Arboretum off La. Hwy. 3042 at no charge.
I did the latter, taking the easy Walker Branch Trail through the heart of the Arboretum from the Caroline Dorman Lodge to the Nature Center. Walker Branch takes visitors through a little more than a mile of beech-magnolia forest, over a small creek and through a bottomland hardwood forest. For the first stretch, known as the Walker Terrace, the trail is paved, perfect for those in wheelchairs.
Note: To enter the Nature Center you must wear a mask.
The walk through trees, enjoying butterflies, flowers and songbirds was just what I needed. I felt the anxiety of COVID disappear, replaced by a sense of calm and serenity.
Afterwards, I met Christee and her husband David at Chicot. We walked the long boardwalk on to the lake, amazing at the cooling breeze caused by a thunderstorm not far off. There was only one boat on the water, and for the most part, the park was quiet. As in zen quiet. Another mojo boost.
We drove to a picnic area and enjoyed cheese and chips while catching up. What had we done in isolation, we asked each other, and what did the future hold? After a while, we didn't care, laughing about silly things and pretending all was well in the world. Because, for a little while, it was.
Chicot State Park costs $3 for day use. If you're like me and in desperate need of nature, peace or a good laugh, heading to the center of Louisiana where both sites are located may be the best $3 you'll spend in a very long time.