beyond étouffée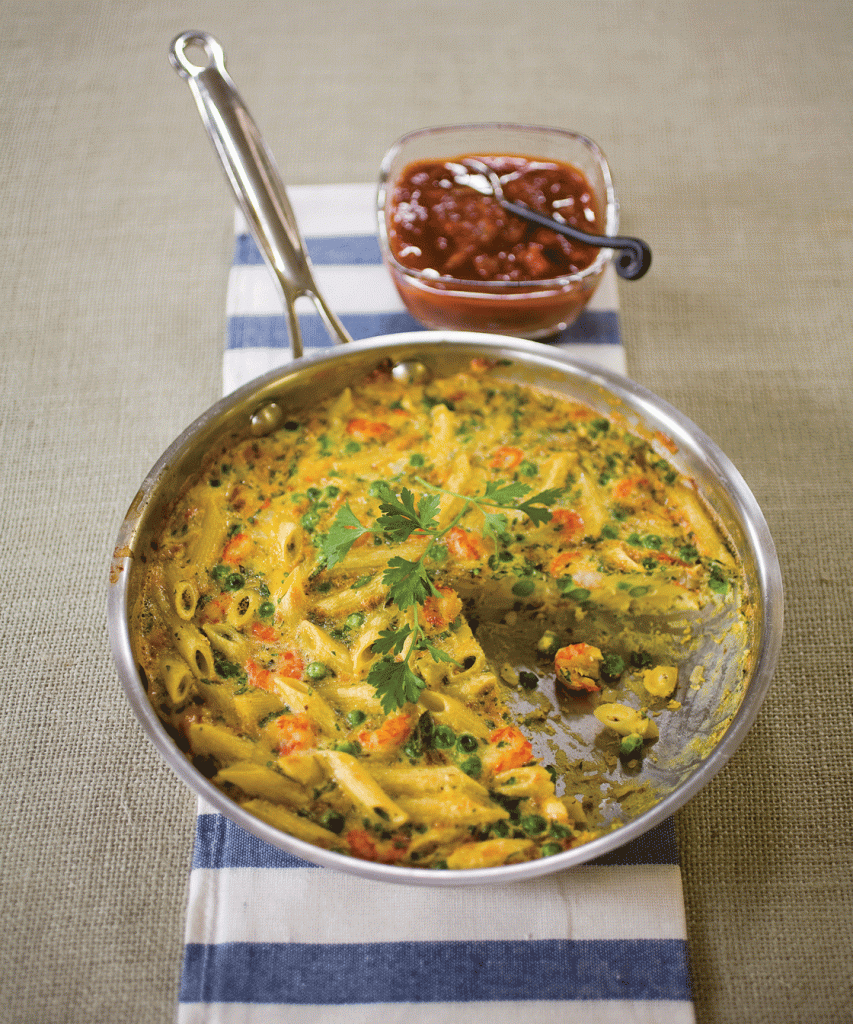 It seems like crawfish season starts earlier each year. Back in the beginning of November, a local New Iberia restaurant was already featuring boiled crawfish. I didn't stop by for any, but I was mighty tempted. I do love those tasty crustaceans, and it seems like a long time between seasons.
Some people I know are dismissive of early crawfish because of their small size. They only like very large crawfish, the ones with hard shells and meat that is sometimes tough. Personally, I think crawfish are at their best when they're not so big.
Regardless of how you feel about the optimum size for crawfish, there's no doubt that come this time of year everybody is ready for some serious crawfish-eating. Crawfish boils are high on the list of favorite springtime activities, but dishes made with peeled crawfish tails are also extremely popular, particularly during Lent.
At the end of every crawfish boil, the leftovers are lovingly peeled and refrigerated in anticipation of a dish that will be made from them the following day. As the evening winds down, the conversation often turns to how the remaining crawfish tails will be prepared. Someone wants an étouffée; another favors a bisque; yet another prefers a stew, pasta or jambalaya.
Recently, I've been trying to expand my repertoire by developing recipes for some other crawfish dishes. Crawfish lend themselves to all manner of preparation in combination with a variety of ingredients, so the possibilities, while not endless, are certainly extensive.
Crawfish pies, which have been around for a long time, were immortalized in the 1952 Hank Williams hit song "Jambalaya (on the Bayou)," in which they get top billing, along with jambalaya and filé gumbo. There are many versions of crawfish pie made with different crusts and fillings. This recipe, made with store-bought phyllo dough, is exceedingly simple and quick to make. The tiny little pies are a mere two bites, so they're good as cocktail nibbles or buffet offerings.
Although I almost never come across chicken and dumplings, I'm inordinately fond of that old Southern classic, as comforting a food as one could ask for. And it turns out that using crawfish in place of chicken and livening up the gravy with cayenne pepper produces a delicious dish. Again, it is quick and easy to make.
I also love omelets, both the soft, runny French type cooked quickly in a pan or the thick, firm Italian and Spanish versions that are baked in the oven and cut into wedges. This recipe is for the latter type, filled with crawfish, pasta and peas. It's another simple dish and one that makes a fine breakfast, lunch or light supper.