Biz Bits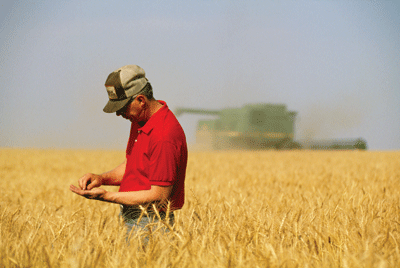 It was no accident that Site Selection magazine recently named Louisiana Economic Development the best-performing state job developer in the nation. Included in the following highlights are a few of the agency's success stories.
Grain exporting, aircraft services draw investment LAKE CHARLES – Construction of a $60 million grain-exporting terminal at the Port of Lake Charles could open doors for Louisiana farmers and millers. Agribusiness firm IFG Port Holdings LLC is investing in the new terminal to handle products including Louisiana rice, wheat, corn and soybeans for shipment to other countries. IFG CEO Kabir Ahmad said the terminal will make Lake Charles "a premier export point for grains." The project includes $6 million invested by Union Pacific Railroad to upgrade the rail connection to a new bulk grain elevator. The state is providing $18 million in capital outlay and Port Priority Program funding, while the port will invest about $4 million to support the project.
A planned expansion by Aeroframe Services at Chennault International Airport will be larger than initially thought. Gov. Bobby Jindal announced that the company, which provides maintenance and repair service for large commercial transport aircraft, will add about 400 local jobs rather than the 300 first announced. The capacity Aeroframe is adding could generate more than $8 million in new state tax revenue and $3 million in local taxes during the next decade, Jindal said. The company received a $1.5 million loan guarantee from the state to assist with the expansion.
Halliburton likes Lafayette LAFAYETTE – The local area could gain 150 new direct jobs as giant oil services provider Halliburton develops a manufacturing facility here to produce complex machined components for
the oil field. The company is investing $65 million and will soon begin construction of the plant, which will make turning and milling equipment and perform assembling operations and product-testing for oil and gas producers around the world. The state provided $2 million from the Louisiana Rapid Response Fund and work force assistance through Louisiana FastStart. Halliburton also will take advantage of the state's Quality Jobs and Industrial Tax Exemption programs.
The company employs about 2,800 people in Louisiana.
Port takes a long view SHREVEPORT/BOSSIER CITY – Consultants working with local port officials on
long-term planning have suggested that the 2,500-acre port, now based mainly in Shreveport, should consider expanding into Bossier Parish. The port already owns property in Bossier Parish, and several sites are seen as possible target areas. A factor that could affect future port demand is the eventual completion of Interstate 69 through Arkansas, Louisiana and Texas. Adding a major thoroughfare to the existing transportation hub is certain to increase demand for multiple types of cargo-handling, officials believe.
Millions go into health care expansion MONROE/WEST MONROE – St. Francis Medical Center recently launched a $9 million expansion that will double the size of its downtown Monroe emergency room. The new Kitty DeGree Emergency Center will house 38 beds and upgraded digital radiology technology. Slated for completion in mid-2012, the center is named for the local philanthropist who donated $1 million toward the project.
Not far away, Affinity Health is investing $4.5 million to build a 24-hour medical clinic adjacent to Monroe Surgical Hospital. Both the clinic and the hospital are owned by Vantage Health Plan.
Financial companies flex muscle NEW ORLEANS – Pan-American Life Insurance Group recently expanded its reach by acquiring Massachusetts-based GreenWood International Insurance Services Inc. New Orleans-based Pan-American said the deal positions the company to expand domestically. GreenWood served mainly small employers, providing medical stop-loss and occupational accident coverage to some 480 groups across the United States.
Pan-American serves almost 500,000 insurance and financial services customers throughout the Americas.
In another financial arena, it's official: Whitney National Bank is part of Mississippi-based Hancock Holding Co. The Federal Reserve Board approved the $1.5 billion merger, creating a banking company with $20 billion in assets. The company will be headquartered in Gulfport, Miss., but will maintain a small management office in New Orleans. The bank's offices in Louisiana and Texas are expected to retain the Whitney name.