Biz Bits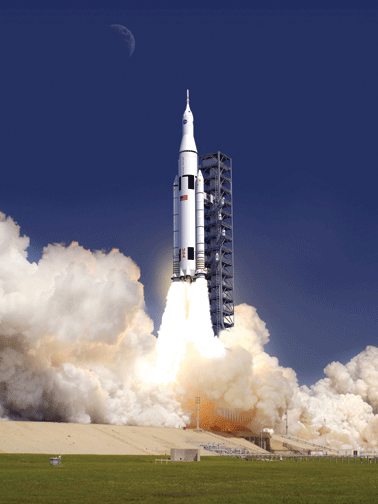 Louisiana has continued to polish its image as a good place to do business, and the national business press is paying attention. Recently, Site Selection magazine ranked the state at No. 7 among states with the "best business climate." Here are a few highlights of business growth occurring around the state.
NASA holds ties to Crescent City
NEW ORLEANS – Longtime local corporate resident NASA appears set to chose the Michoud Assembly Facility here to build components of the agency's new heavy-lift rocket for the next phase of American space exploration. U.S. Sen. David Vitter says that the facility in eastern New Orleans is the only NASA plant that's equipped to do the large manufacturing required for the components. The rocket would help fulfill President Barack Obama's challenge to send astronauts into deep space and possibly to Mars by the mid-2030s. A NASA spokesman has said the project could bring 2,000 jobs to the area. Congress must still approve the project, which by some estimates could cost $35 billion.
Oil service biz keeps bubbling
SCOTT – A $9 million investment by a Houston oil field services company holds the promise of 120 new jobs in this area. Houston Plating & Coatings LLC plans to build an 80,000-square-foot plant on a 7-acre tract here, where it will produce coating and plating applications that are used to make oil field equipment more durable. The new plant will be a wholly owned division of the company and will be known as Louisiana Plating & Coatings. It will provide products and services to client companies in Louisiana, Oklahoma and Arkansas. CEO William Howard says a significant customer of the new plant will be oil field services giant Halliburton, which is building a 200,000-square-foot manufacturing facility that will employ 150 people in nearby Lafayette.
'Green' gasoline plant set to sprout
ALEXANDRIA – Construction is set to begin soon on a biofuels refinery that could generate 150 new jobs in Central Louisiana. Colorado-based Sundrop Fuels Inc. announced plans to build a $450 million biofuels refinery here that will use wood waste materials from area forests in a process that makes gasoline. The process will combine carbon taken from the wood waste with hydrogen extracted from Louisiana's natural gas supplies to produce up to 50 million gallons of fuel a year, the company projects. Sundrop Fuels has said the fuel will become the first "green" gasoline. The Louisiana Economic Development Department estimates that, because of the refinery's broad use of suppliers and support businesses, the plant's total employment impact could push above 1,000 jobs.
Oklahoma City-based Chesapeake Energy Corp., a large owner of natural gas reserves in Louisiana's Haynesville Shale, has provided major investment backing for Sundrop Fuels. The state added incentives, including $14 million in grants over 10 years, $4.5 million in relocation costs and tax credits.
Doors open on jobs
DODSON – Economic developers scored a big win for Winn Parish recently when a major window and door manufacturing company announced it will open a plant there this year. Oregon-based JELD-WEN Inc. plans to manufacture wood fiber door facings at a site north of Winnfield. Vice President Jim Morrison says the company not only liked the idea of having a ready source of Louisiana hardwood fiber at hand but also was drawn by the quality of the local labor force. The plant will employ about 75 people when it opens later this year and could generate another 100 jobs in related businesses.
Entrepreneur returns to Capital City
BATON ROUGE – A Torrance, Calif., sanitation service will become one of the latest new employers in the area thanks to the return of a local resident. West Sanitation Services Inc. President and CEO Ben Elder says the company is relocating both its corporate headquarters and its manufacturing operations to Baton Rouge. West Sanitation Services sells its own line of odor-control products for a range of commercial and institutional customers. The company is consolidating its California corporate office and its Illinois-based operations unit in an industrial building on Beaumont Drive. The company will employ
45 workers.
Elder says Louisiana's increasingly business-friendly environment sparked his decision to return to Baton Rouge. "Louisiana offered the best opportunity," he said in announcing the moves. West Sanitation Services sells its products throughout the world through franchises and distributorships.