Briarwood Nature Preserve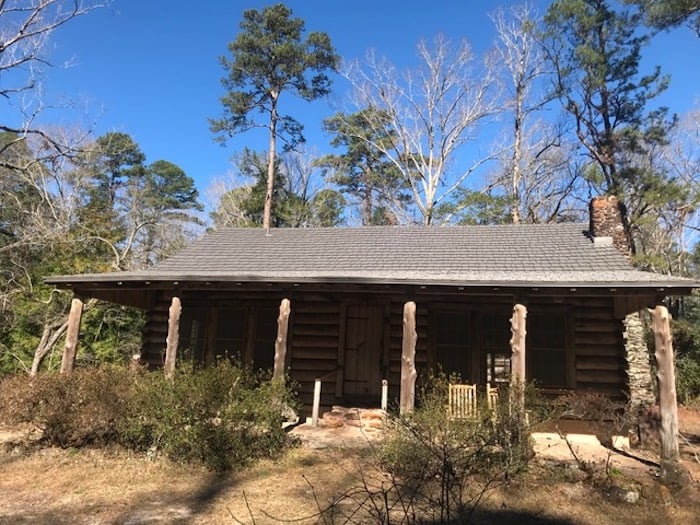 Nature is resilient. Life rebounds and prospers, with or without humans.
Nothing seems more evident of this than Briarwood Nature Preserve northeast of Natchitoches, once the home of acclaimed Louisiana naturalist Caroline Dormon. A tornado ripped through the 210-acre preserve on May 8, 2019, destroying sections of forest and damaging buildings. But over the past year, preserve curator Richard Johnson and a host of volunteers have been working tirelessly to clear the property and reopen the educational preserve to the public, which happens the first week in March.
A lover of plants, Dormon studied the native species at Briarwood, her family's homestead, then took a job with the Louisiana Forestry Department. She fought for the development of the Kisatchie National Forest, consulted on state projects and proposed what would become the Louisiana State Arboretum. She received an honorary award from LSU and published numerous books. Louisiana schools are named for her.
Visitors can learn more about the naturalist by visiting the Caroline Dormon Lodge at the Louisiana State Arboretum and understand her need to protect the long leaf pine and other species when hiking through the Kisatchie Forest. But a walk through Briarwood reveals the inspiration for her life's work, a quiet respite from the harried world filled with unique plants, historic sites and the sounds of visiting songbirds.
The property is only open to the public from March to May and in October and November. The spring offers native azaleas, dogwoods and flowering shrubs so now is the perfect time to visit. Louisiana iris blooms in April, depending on the weather. Tours of the property are also available by appointment. To visit on odd dates, contact Johnson through the Briarwood Facebook page and from their website at briarwoodnp.org.
Special events include the April 4 annual spring fund-raising picnic that includes a catered lunch, live music and tours of the grounds and historic buildings. Tickets are $50 per adult, $10 for children 13-18 and free to children ages 12 and under.
In November, Briarwood hosts its annual plant sale.
There's still signs of tornado damage throughout the property but the debris has been cleared. Nature rebounded and once again, all is well for the public to visit and enjoy.