Catching Up with Anthony Ryan Auld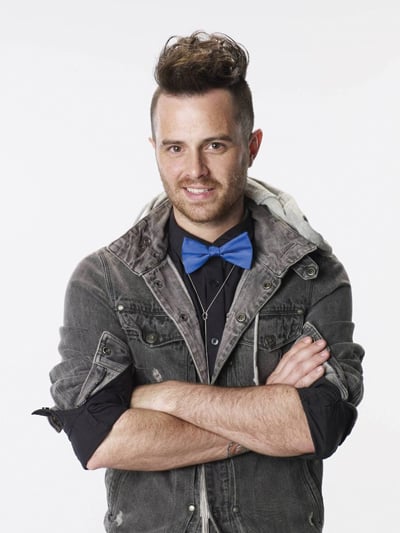 Designer Anthony Ryan Auld derives a great simple pleasure from winning Season 2 of "Project Runway: All Stars": sleeping till noon.
"I'm really able to do what I am doing right now on my own time schedule," Auld says. "I'm the boss. I'm not a morning person. I love to work nights."
But even though he sets his own schedule, his newfound fame has kept him busy. He's juggling a constant barrage of emails, showing at fashion weeks, working on a Nine West handbag collection (which will debut next fall) and traveling often.
Auld, who calls Baton Rouge home, didn't begin his career path as a designer. The 30-year-old started out as a graphic design major at LSU, but after a year and a half of college coursework, he grew tired of sitting at a computer.
"I've always wanted to work with my hands," Auld says. He took four years off school and went to work at the Buckle, a designer clothing retailer. "One day it just kind of clicked that I was good with clothing and bringing this graphic approach to it. I found out LSU had a small apparel design program, and they seemed to have the core fundamentals that I needed from a construction standpoint. The rest is history."
But he had to learn to sew, which Auld says took lots of practice. "I sewed a quilt with my grandmother when I was like, 8, but that's the only time I sat at a sewing machine." Six years after starting LSU's apparel design program, he's clearly got his fundamentals down.
Auld started watching Lifetime's "Project Runway" in its third season, he says. Friends asked him if he'd ever thought about trying out for the show, and before long, a casting call appeared in his email.
"I said, 'Let me give it a shot,'" Auld says. "I sent in everything that was necessary, 60 pages of application, all these photos, and they called me to do a private casting in Dallas." Auld was out of college, working at the Buckle again, struggling to find a job in design, when he got the call. Would he like to be a contestant on Season 9 of "Project Runway"?
Auld, who is colorblind, surprised judges with graphic prints and bright colors. He finished seventh that season and says he was shocked to get the call to join "All Stars." This time, Auld had experience and knew how to strategize.
"For anyone who knows anything about how to make a garment, to make one in like, 10 hours is kind of unheard of," Auld says. "I knew what I was getting into this time, and I knew the time constraints. It was really about changing the deck and trying to stack it in my favor. I knew I was going to bring strong garments, because I had grown so much and kind of did a 180 from where I was on Season 9. I knew I was going to surprise them with that. It's just playing the game. If you maintain a sense of who you are, you can fare pretty well."
Among his "Project Runway: All Stars" winnings was a $150,000 check and a sewing and embroidery studio sponsored by Brother International. Auld has been tinkering with the Entrepreneur Pro machine, which digitizes Auld's sketches and embroiders them onto a garment.
"From a distance it looks like a great print or even a cool screen. But when you get up close it has that great texture and that great hand, and honestly, it looks more expensive than just screening or actually printing a print," Auld says.
Auld hopes his success will put Louisiana on the map for fashion. "Right now it's great to be in the state and for me to show the fashion industry that you don't necessarily have to be based in New York, that you can make a dream happen somewhere else."
And maybe part of that dream involves more television time.
"You never know," Auld says. "You might see my face grace your screen again, but we'll keep that under wraps."