Coca-Cola And Joseph A. Biedenharn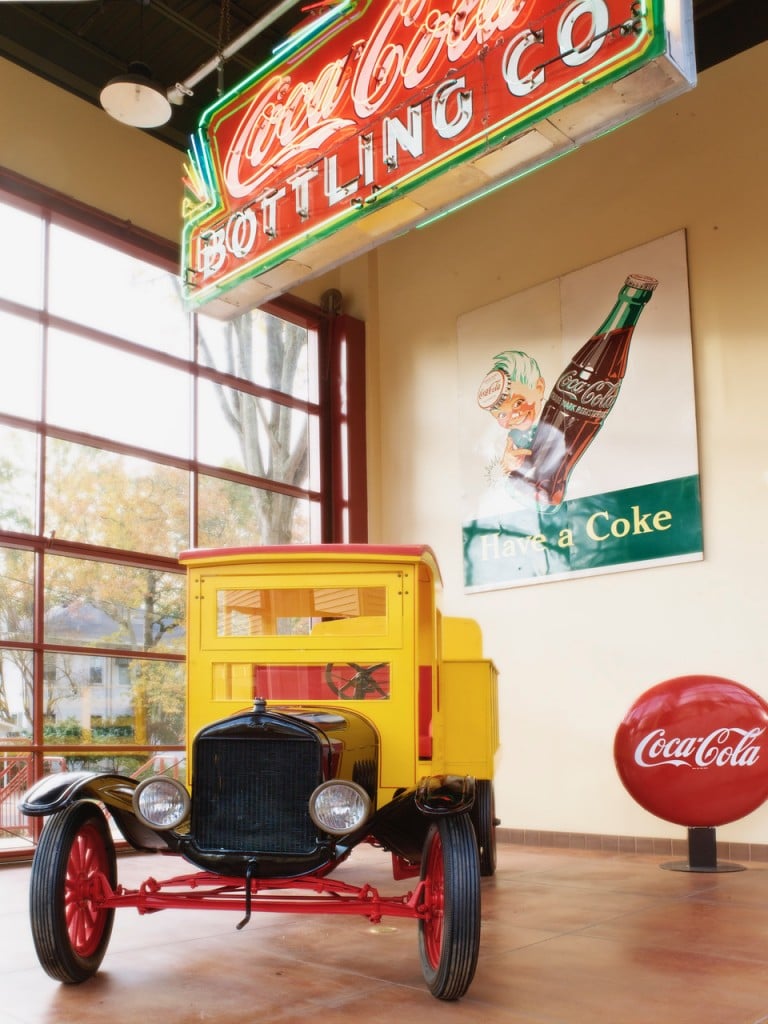 Atlanta claims Coca-Cola but Joseph A. Biedenharn was the first bottler of the soda pop sensation and he built his home in Monroe. Visitors can tour the elegant home and gardens built in 1914, plus view the neighboring Coke Museum with its pristine Coca-Cola delivery truck, rooms full of Coke memorabilia and free Coke samples at the replica soda fountain.
Start with the elegant home of Mr. Biedenharn, filled with antiques and furniture such as high tester beds, grand piano and elegant chandeliers. The home's library, music room, dining and breakfast rooms and living area showcase what the home looked like when Joseph Biedenharn resided there. His daughter, Emy-Lou, a musician who toured Europe for her vocal career, also spent much time in Monroe.
At the back of the house lies the lovely ELSong Gardens, developed by Emy-Lou into thematic gardens with a Wagnerian Fountain at one end of the Ballet Lawn. My favorite was the English-styled Conservatory glasshouse filled with tropical and semi-tropical plants. Now's a good time to visit since many of the garden plants are in bloom and the Biedenharn hosts a plant sale this Friday and Saturday, April 19-20, 2019.
Next, head to the Coke Museum and take a trip back in time with nostalgic Coke memorabilia, vintage signs and that awesome delivery truck we mentioned. I spent my childhood drinking floats and ice cream shakes at the K&B counter in New Orleans and visitors can do the same at the Biedenharn soda fountain, complete with staff dressed as "soda jerks."
For lagniappe, check out the Biedenharn Bible Museum. Emy-Lou Biedenharn collected Bibles during her lifetime and many are on display, including a Gutenberg Bible, biblical artwork and an original 1611 King James Bible. The museum also offers visiting exhibits and Russian icons from the Daniel R. Bibb collection.
The Biedenharn hosts many special events and this Saturday, April 20, 2019, it's Snap-Shot Saturday and Children's Funday from 10 a.m. to noon with Easter crafts for ages 3-16. On May 5, the Biendenharn presents "The Music of Emy-Lou" by contralto Seva Day-May and opens the exhibit "Hats," featuring articles of fashion belonging to Emy-Lou Biedenharn, at 3 p.m.
For information on the museum and area, visit the Monroe-West Monroe Convention and Visitors Bureau at monroe-westmonroe.org.