From the Editor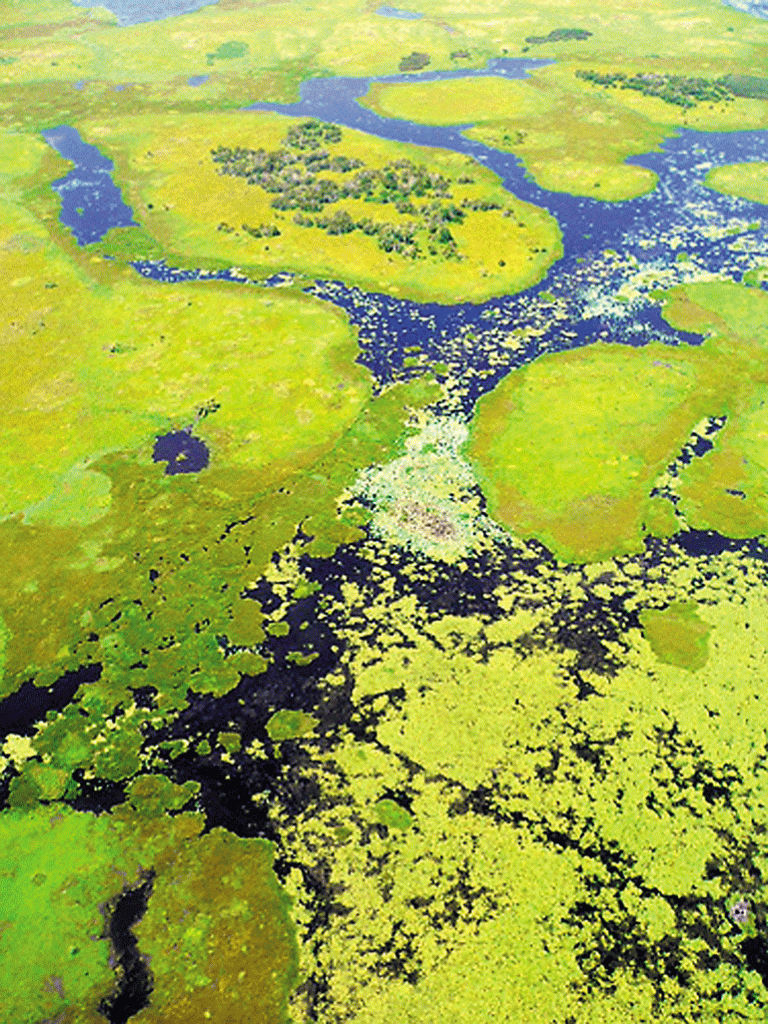 Sometimes green isn't so good. Take Bayou Des Glaises, for example. The waterway, which meanders from its head near Simmesport down through Avoyelles Parish, is often colored algae-green, especially around Moureuville where the water moves slowly. Not far upstream is the spot that older locals remember as "the cravass," the point where the levee broke during the flood of 1927. Water from the overflowing Mississippi River had rushed into the many tributaries, sending flooding through the state's lattice of tributaries.
Prior to that flood, the bayou was an active waterway. Boats would drift from town to town filled with wares that eager farmers' wives would buy with money from the harvests.
After the flood, a lock was built, forever restraining the bayou and reducing it to a stream. No boat bigger than a pirogue could be carried by the water, and even the pirogue would likely get snarled in the algae.
Grimy and green, algae forms when stagnant water is baked by the sun. The growth chokes off oxygen, thereby driving away fish.
Off the shore of New Orleans, there is a battle, this summer, to prevent algae. Earlier this year the Bonnet Carré Spillway was opened to relieve dangerously high water approaching the metropolitan area. River water is not a good mix for the lake's saline content. Sediments carried into the lake plunged to the bottom. If the weather is active and the water is frequently stirred, the sediment will not do much harm before being naturally carried off. But if the lake is still, environmentalist fear an algae bloom will discourage aquatic life, including the lake's famous blue crabs.
Back upstate, not far from Moreauville, Bayou Rouge flows through Cottonport. That stream has been contained too and is no longer useful for the sort of navivgation that gave the town its name, but at least there is a flow and the bayou is picturesque as it embellishes the old shipping town.
In this issue we look at green (in the good sense) as we examines ways that government, business and citizens are becoming more sensitive to energy efficiency and to the environment.
Whatever problems the spillway opening has caused Lake Pontchartrain, they are minute compared to the damage done by Katrina when a city's-worth of toxic water was pumped back into the basin. Some thought the lake was doomed. Miraculously, however, the lake cleaned itself — dissolving yuck and channeling out the bad stuff.
As much as it can be, Lake Pontchartrain is clean — until the floodgates are open again,
Man and nature continue working with and against each other. If Louisiana can master a good relation with the environment, we could make the other states green with envy.