Getting on the water in Monroe and West Monroe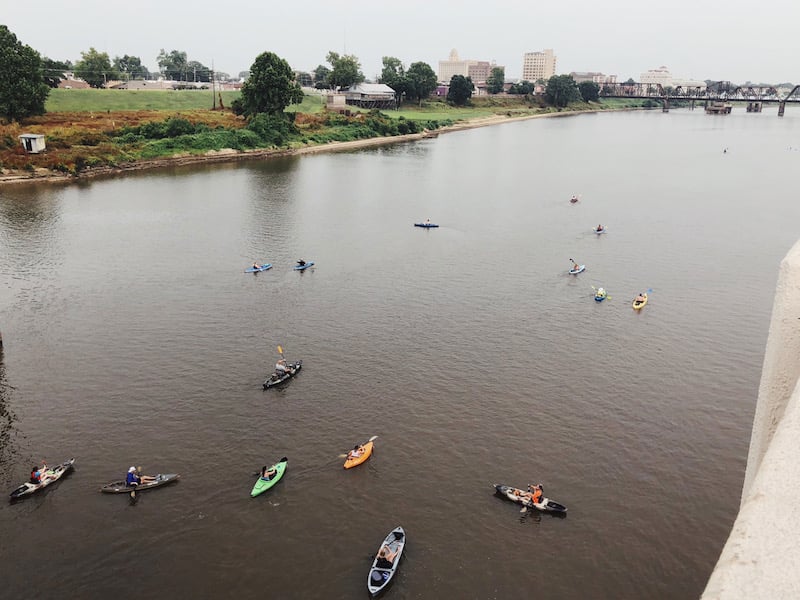 Nothing screams relief on a hot summer day than water. And in Monroe and West Monroe, there are plenty of options to cool off and refresh.
For those who love to be outdoors, rent a canoe or kayak from the Friends of Black Bayou and paddle out on the lake to view eagles' nests and other wildlife at the Black Bayou Lake National Wildlife Refuge, north of the twin cities. Be sure and check out the century-old planter's home that's now the Visitors' Center and enjoy some of the special events held there annually. For more information, visit www.friendsofblackbayou.org.
If you own a raft, tube or other non-motorized floating device, put in at Forsythe Park in Monroe and float down the Ouachita River. On July 23, there will be an organized float beginning at the park and ending at the sandy shoreline beneath Trapp's restaurant in West Monroe. The float is estimated to take between one and a half hours to two hours to complete. Check out the Float the Ouachita Facebook page for more details.
If you need to rent your way on to the river, stop at H2GO in downtown Monroe to rent paddleboards, canoes or kayaks and obtain other items for water safety.
A cool drink and watching others take to the water works too. Several restaurants are located on waterways and provide awesome views. Trapp's, Cotton, Miro's, the Warehouse No. 1 and the Downtown RiverMarket face the Ouachita River while the River Grille and Waterfront Grill are both located on picturesque Bayou DeSiard. Visitors may enjoy watching the University of Louisiana at Monroe Waterski Team, winners of 29 National Championships, practice from Waterfront Grill.
The easiest way to cool off besides a garden hose remains a splash pad, and the Louisiana Purchase Gardens & Zoo runs the ZOOasis splash pad, a nice conclusion to a day at the Zoo. Two city parks also contain swimming pools — Henrietta Johnson Community Center and the Liller-Marbles Community Center.
Louisiana state parks in the northwest corner of Louisiana that contain water features are Lake D'Arbonne and Lake Claiborne state parks, Poverty Point Reservoir with its cabins located right over the lake, Chemin-A-Haut State Park on Bayou Bartholomew and Jimmie Davis State Park, which accompanies Caney Lake. For more information, visit www.crt.state.la.us.