Graham Patrick Martin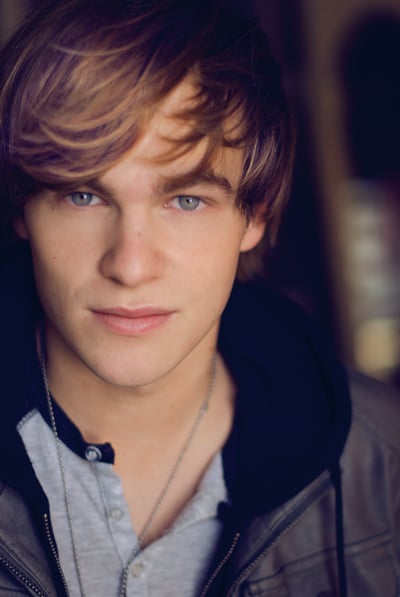 Graham Patrick Martin wasn't always interested in acting. Before he followed his older sister to an acting camp at 8 and discovered his talent, the Louisiana native envisioned a very different career path.
"I wanted to be a professional football player," says Martin, who was born in Thibodaux and moved to Metairie as a child. "Football is my first love."
The 21-year-old now finds himself the star of Major Crimes, a TNT drama and spinoff of The Closer, and playing a supporting role in Two and a Half Men. And it all began on a whim.
Martin's older sister was preparing to spend her second summer at French Woods, a performing arts summer camp in upstate New York. Martin decided to tag along, and he found a new love. Back at home, Martin continued cultivating his talents at Metairie Park Country Day School. He later landed roles at Southern Repertory Theatre before his father's job relocated the family to New York.
Martin's success story isn't the stereotypical starving artist's. He didn't languish in a dilapidated New York apartment, working odd jobs to make ends meet. Instead, he auditioned and was accepted to Fiorello H. LaGuardia High School of Music & Art and Performing Arts as a drama major. Martin acted in several national commercials before landing a guest role on Law & Order: Criminal Intent.
"I kept auditioning, and I kept getting roles," he says. The family relocated to Los Angeles when Martin landed a major role on the television comedy The Bill Engvall Show in 2007. It was Martin's big break, and he was just 15 years old.
Martin says his family has been "wildly supportive," making sacrifices over the years to support him. His father and sister eventually moved back to Thibodaux, while his mother and younger brother stayed in Los Angeles with him. They plan to move back, too, when Martin's brother finishes high school next year. "They've been more supportive than any family should be," Martin says.
Martin goes back to visit Louisiana often, especially during football season. "I have to get my fixes of food and football," the Saints fan says. "I go straight to Drago's from the airport for charbroiled oysters."
Although Martin had acted mostly in plays until he started work on The Bill Engvall Show, he says the transition from the stage to the television set wasn't hard because the show was shot in front of a live audience. "It's like the theater but with cameras pointed at you," he says. Two and a Half Men, which he joined in 2010, is also filmed live.
"Acting on stage with people laughing – it's heaven; it's amazing," Martin says.
But ultimately, Martin's passion lies with drama. "That's what I'm trained for," he says.
Landing the starring role on Major Crimes was "a dream come true. I'm excited to do what I've been training for for so long. I enjoy the work you have to put behind a dramatic performance, researching the background and representing a different human life," he says.
Major Crimes is now the top-rated scripted show on Monday night and was picked up for a second season. Martin plays Rusty Beck, a former rent boy who witnesses a murder.
Martin also co-stars alongside Jessalyn Gilsig in an independent drama, Somewhere Slow, written and directed by Jeremy O'Keefe. Martin plays Travis Tratten, an 18-year-old who becomes involved with an older woman in the throes of a midlife crisis. "It's an intense script, and I'm very proud of it," Martin says.
So what would Martin's dream role be? A Drew Brees biopic, perhaps?
"I'd kill to do a football movie, but I don't think I'm tall enough," Martin says. "Though I hear Tom Cruise and Sylvester Stallone are pretty short, so I guess the camera can work magic."