Great Louisiana Chef: Cajun Learning Curve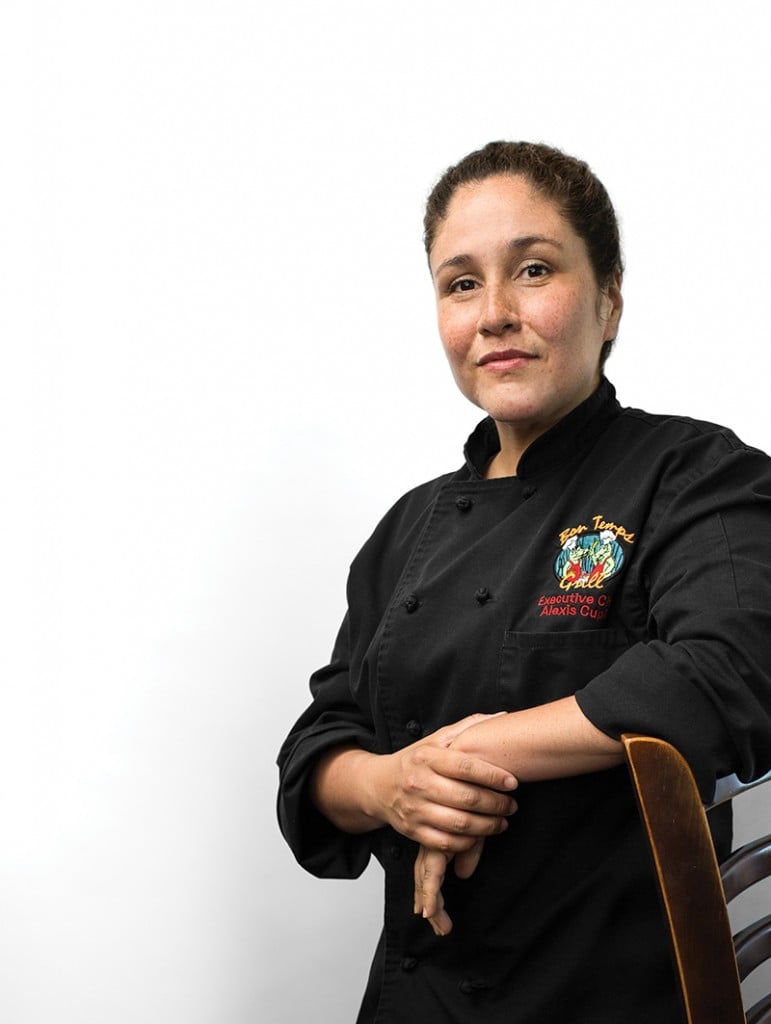 A pot of gumbo was the first challenge Chef Alexis Cupich-Indest undertook in the kitchen after moving to Louisiana. A native of Albuquerque, New Mexico, Cupich-Indest attended the Texas Culinary Academy in Austin, fulfilling her childhood dreams of becoming a chef.
"Since I was little I always wanted to cook professionally," Cupich-Indest said. "I would go to my grandma's and sneak and watch 'Great Chefs.' I'd stay up late to watch that show."
After meeting her husband in culinary school, Cupich-Indest moved with him to his hometown of Lafayette in 2008.
"I wanted to make gumbo, trying to be the good fiancée, and I asked, 'What's trinity?'" said Cupich-Indest. "He said it was kind of like mirepoix. So, I built it and took it to him at work. He was like, 'Are there carrots in this?' and I go, 'Well, yeah. You said it was like a mirepoix!' He wouldn't even eat it. So, that was my first experience with Cajun food."
Twelve years later, Cupich-Indest has mastered authentic Cajun comfort at Bon Temps Grill where she has been a chef for five years.
Steven and Patrick O'Bryan, two brothers who grew up in Lafayette, opened Bon Temps Grill. The O'Bryans' mother is originally from Albuquerque like Cupich-Indest.
Creole classics like seafood-stuffed mushrooms, boudin and crawfish pot pie satisfy Lafayette locals and visitors filling up both the modest dining space and stomachs seven days a week.
"I love anything that we do with fish," she said. "That's such a vital part of the culture down here. From catching the fish, to processing and cooking it, taking that time is just a very beautiful thing."
Cracklin Encrusted Mahi
Over roasted spring root vegetables and jumbo lump crabmeat
CRACKLIN ENCRUSTED MAHI
Preheat oven to 375 F. Place 1 cup fresh cracklins in a food processor and pulse until finely ground. Add ½ cup panko and 1 tablespoons fines herbes (chopped) and pulse until well incorporated. Remove crust and place in shallow bowl. Fold in ½ tablespoon Tony's seasoning.
In medium cast iron skillet heat 4 tablespoons blended oil on medium high heat. Season 6 ounces mahi (or any steak-like fish filet) with salt and pepper to taste and press into prepared breading. Place filet in hot oil and sear each side for 2 minutes. Cook in oven for about 8 minutes.
ROASTED ROOT VEGETABLES
Heat 2 tablespoons blended oil in medium sauté skillet on medium high. Add 2 tablespoons chopped garlic and sweat for 30 seconds. Add ¼ cup shaved Brussels, 2 stalks kale (cleaned and chopped), 1 carrot (julienned), ¹⁄8 cup jicama (julienned), ¹⁄8 cup red cabbage (ribboned) and 2 tablespoons dried fruit (cherries, cranberries, apricots). Sauté for about a minute or until tender. Deglaze with 4 tablespoons white wine and salt and pepper to taste. Toss with 2 tablespoons toasted pecans or almonds to finish.
TO PLATE
Place fish filet over roasted vegetables and top with lump crabmeat.
---