Great Louisiana Chef: Happy Eats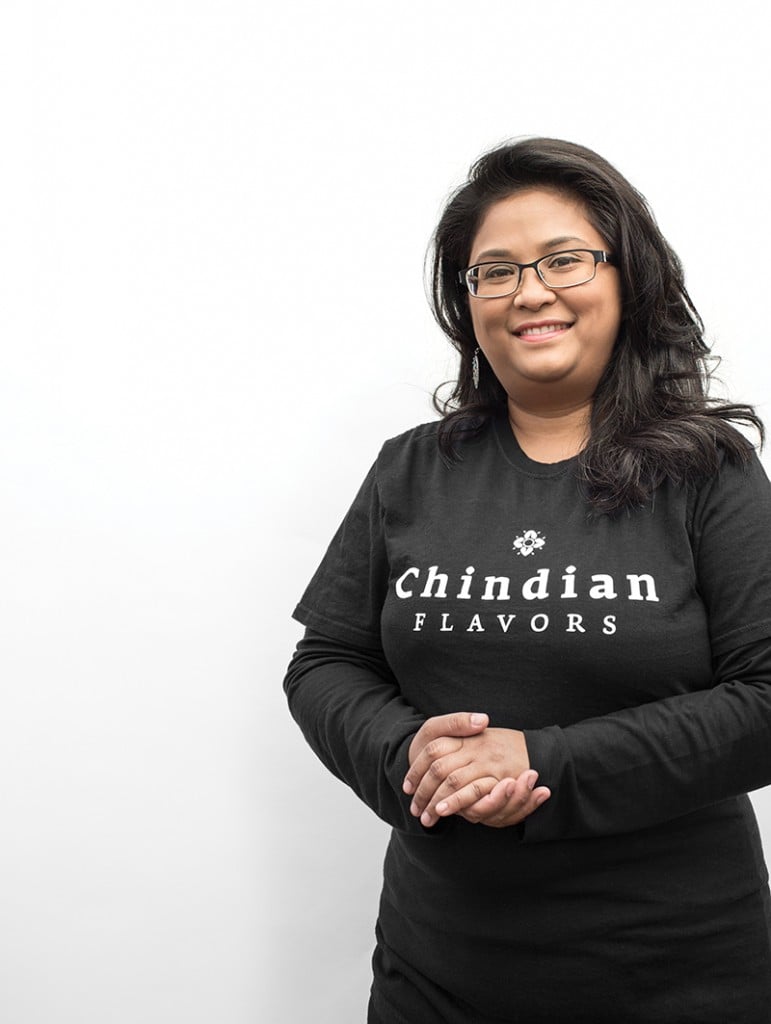 Trinidad native and Ruston implant, chef Kimlin Hall, brings unique flavor to her food with a combination of Caribbean and local Louisiana ingredients and spices. Chindian Flavors, a catering business and food truck that can be found parked at the Ruston Farmer's Market and the Food Truck Takeover at Grown and Grazed, offers a fusion of East Indian, Chinese and African cuisine, with a Louisiana spin.
For Hall, cooking is something she learned from an early age. After her move to Louisiana, it also became an exercise of necessity.
"My dad, who was born in China, sold Chinese fast food in Trinidad and as the eldest of three children, I grew up helping out in the kitchen so cooking is in my blood," she said. "In Ruston, there's no Caribbean food much less Trinidadian food. If I wanted to eat it, I had to cook it myself."
A resident of Louisiana for the past 14 years, Hall's cooking has evolved from her family kitchen to include the freshest locally-grown items she can find.
"I use ingredients from Louisiana but I typically recreate flavors influenced by West Indian cuisine," she said. "For instance, I substitute granny smith apples for green mangoes and butternut squash or sweet potatoes for pumpkin."
While her style of cooking may be new to many Louisianians, her exuberance and the passion with which she cooks translates to her dishes, creating a unique dining experience for both locals and visitors who make the drive in especially for a bite.
Recent menu samplings have included curried chicken and lentils, fried roti bread, callaloo stew (spinach, kale, pumpkin, okra and fresh herbs simmered in a coconut broth), vegetarian macaroni and cheese pie, boba tea and chai.
"I make happy soul food. My dishes sometime combine foods that are not traditionally served together or include ingredients that [are] prepared in a new way," Hall said. "I usually taste and add ingredients until something deep inside of me is satisfied, then that pot is done."
Check out Chindian Flavors' Facebook and Instagram pages for dates and locations, menu specials and more.
Turmeric Waffles and Chickpeas with Cucumber Chutney
Chickpeas
2 cans chickpeas, drained
1½ cups water
½ cup cilantro, chopped
1 small onion, sliced
4 cloves of garlic, minced
1 tablespoon cumin
½ tsp turmeric
salt and pepper to taste
Cucumber chutney
2 cucumbers, grated
3 cloves garlic, minced
½ cup cilantro, chopped
salt to taste
hot pepper (optional)
Turmeric Waffles
2 eggs
2 cups all-purpose flour
1¾ cups milk
½ cup vegetable oil
4 teaspoons baking powder
¼ teaspoon salt
½ teaspoon turmeric powder
1. Saute onions and garlic. Add chickpeas and water. Bring to a boil. Simmer for 20 minutes or until chickpeas are tender and sauce thickens. Add cilantro, turmeric, cumin, salt and pepper.
2. Grate cucumber and squeeze excess water. Add garlic, cilantro and salt.
3. Preheat waffle iron. Beat eggs in large bowl with hand beater until fluffy. Beat in flour, milk, vegetable oil, sugar, baking powder, salt and turmeric, just until smooth.
4. Spray preheated waffle iron with non-stick cooking spray. Pour mix onto hot waffle iron. Cook until golden brown. Serve hot topped with chickpeas, cucumber chutney and fresh tomatoes (if desired).
---