Great Louisiana Chef: Locally Inspired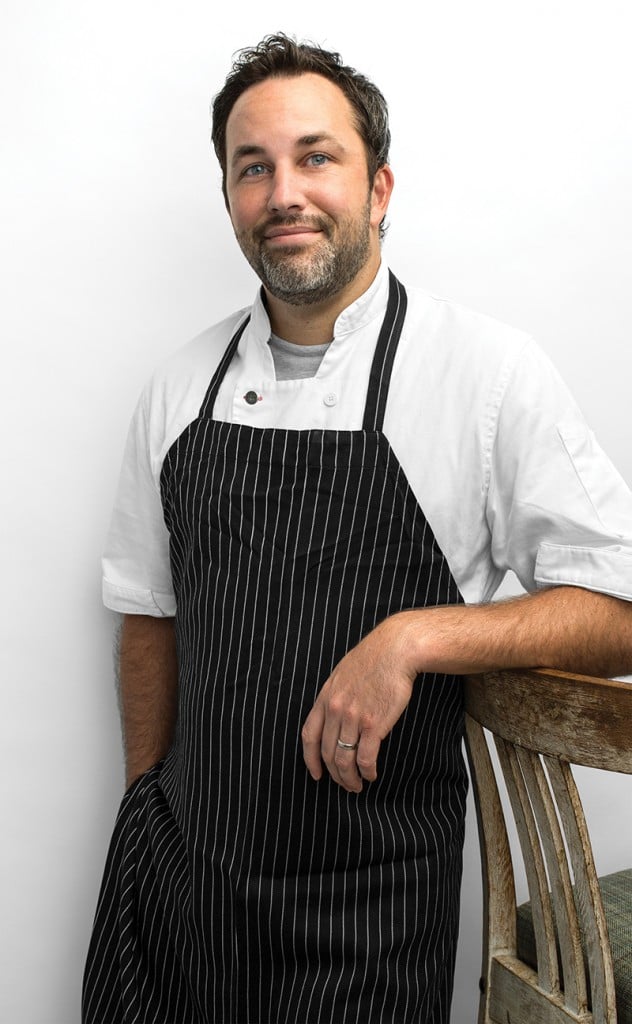 Chef Jeff Hansell is a Gulf Coast native who has made Louisiana his home as chef of Oxlot 9 in the historic Southern Hotel in Covington. His bag full of culinary tricks of the trade, stem from journeying across the United States honing his chef's knife and learning skills from top restaurants in Colorado, Alabama and New Orleans.
"Each stop has brought something to learn," he said. "Birmingham has a wealth of great chefs and restaurants along with a large farming community. My time in Aspen, Colorado was the first time I felt out of my element. New ingredients, cooking methods, culture. It taught me to think outside my box of just cooking in the South."
Opened in 2014, Oxlot 9 quickly gained attention both in Louisiana and on a national level, as Hansell was soon named Best New Chef, Gulf Coast by Food & Wine magazine that same year. Hansell gains inspiration from the people and fresh ingredients in and around Covington and south Louisiana, and attributes that, in part, to the innovation found in his restaurant.
"I would have never guessed we would have landed here, but am so grateful we have.," he said. "We have the access to all the local seafood and game of south Louisiana and a huge farming community. I think the ever-changing availability of fresh seafood and produce is what definitely influences our menu the most."
Cooking and creating in the kitchen with the freshest of ingredients has been a lifelong love affair Hansell continues with his wife and business partner Amy at the Southern Hotel.
"It's a culmination of many influences," he said. "At a young age I remember a lot of our gatherings and celebrations being centered around food. Also, Amy, who is always challenging and creating by my side; the past, present, and future staff at each restaurant, who are always pushing as hard as we are; the patrons, that sing our praises. It was complete fate that we drove past the Southern Hotel in its first stages of renovations. We were hunting for a spot to finally open a restaurant of our own and fell in love in love with the property."
Crab Cakes with Roasted Corn Cream, Harissa, and Black Rice Salad
Crab Cakes
1 jumbo lump crab meat
1/4 a loaf of diced toasted French bread
1 egg
1 egg yolk
1 Tbsp. heavy cream
2 Tbsp. mayo
1 tsp. creole mustard
1 tsp. horseradish
1/2 tsp. Worcestershire sauce
1 tsp. Crystal hot sauce
juice of half a lemon
1/2 cup diced red onion
1/4 cup diced celery
1/4 cup diced poblano pepper
3 cloves minced garlic
salt to taste
Pick crabmeat to ensure there are no shells and reserve in cooler. Lightly saute onions, celery, peppers, and garlic until soft. Reserve and set aside to cool. Combine crabmeat, sauteed vegetables and all remaining ingredients. Salt to taste.
Lightly fold mixture to incorporate. Try to not over mix so that crabmeat stays intact. Let mixture sit for about 30 minutes in refrigerator to marinate and for bread to soak up liquid.
Portion into 6 oz. portions and sear on both sides. Finish in 350 degree oven for 5 minutess to finish cooking through.
Corn Cream
5 ears of shucked corn
1 qt. cream
2 shallots, diced
6 cloves garlic
1/2 stick of unsalted butter
3 Tbsp. verjus (found in gourmet grocery stores or online)
1 tsp. salt
1/2 tsp. white pepper
Sweat shallot and garlic in butter in a medium sauce pot butter until soft. Add corn, and on medium heat cook until mixture starts to caramelize, about 7-8 minutes. Add heavy cream and simmer for about 10 minutes. Salt to taste. Pour mixture into blender and blend on high till mixture is smooth. Add verjus and blend to incorporate. Taste and season. Reserve hot.
Harissa
1 shallot
4 cloves garlic
3 piquillo peppers
1/2 tsp. coriander seeds
1/2 tsp. cummin seeds
1 1/2 Tbsp. Aleppo pepper
1/4 tsp. salt
1/4 cup sherry vinegar
4 Tbsp. honey
4 Tbsp. water
juice of 1/2 lemon
1/2 cup good olive oil
Toast dry spices in hot pan for about 10-15 seconds to release oils and reserve. In a small sauce pan, heat olive oil on low; add garlic shallot and piquillo pepper, saute for about 4-5 minutes until vegetables begin to caramelize. Add sherry vinegar and lemon juice to deglaze. Add honey and toasted spices, and salt to taste. Simmer for another 2 minutes. Pour mixture into blender and blend on high till smooth. Will keep refrigerated up to three weeks.
Rice salad
3 cup cooked black rice (can sub wild rice)
2 Tbsp. fresh cilantro
1 shallot shaved
1 cup cherry tomatoes
Dressing
1/2 lemon, juice and zest
1 1/2 Tbsp. cane vinegar
1 1/2 Tbsp. white vinegar
2 Tbsp. cane syrup
1/2 jalapeno, minced
1/2 shallot, minced
2 cloves of garlic, minced
1 Tbsp black vinegar
1/2 cup olive oil
---