Gulf Coasting
History, beautiful scenery, sunbathing and fishing abound at the bottom of The Boot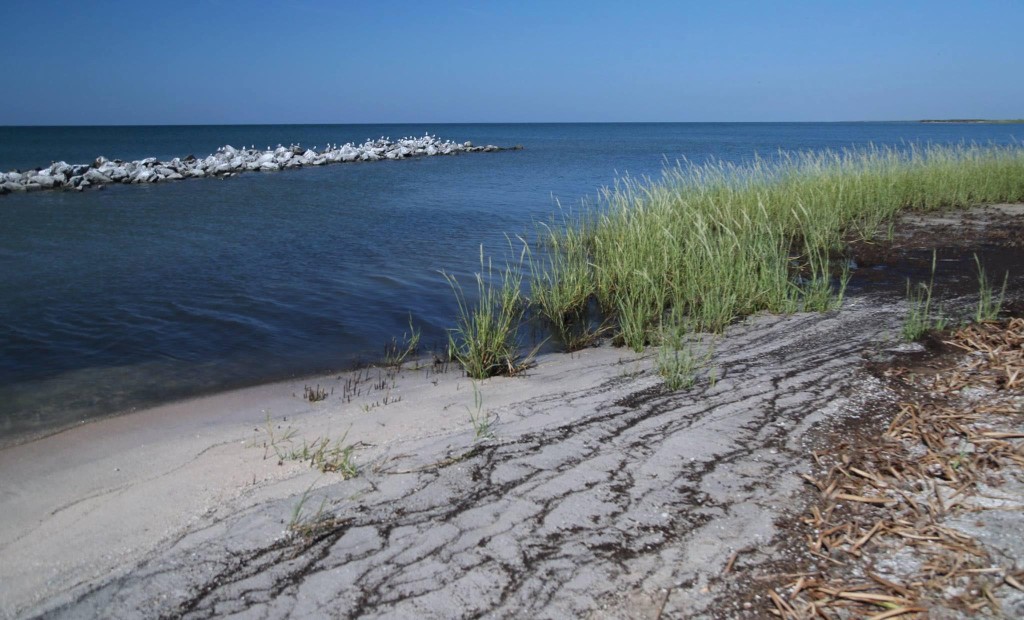 Mention Louisiana and most people identity with New Orleans, Cajun Country, casinos and LSU. When it comes to the state's coastline, a fog often settles in their gaze. Sure, our coastline is famous for its fishing and surrounding marshlands teeming with wildlife for hunting and birding, but most tourists — and perhaps a few residents — don't realize the beauty that lines the bottom of Sportsman's Paradise.
We hope to shed some light on that omission.
Since Hurricane Ida did a number on Grand Isle and the vicinity, we'll leave that story for another day, when our most famous barrier island gets back on its feet. We'll begin this trek from Lafayette through Vermilion Parish to Pecan Island, a coastal town known for its fishing and hunting camps, but also a unique history.
In the 1800s, rancher Jack Cole pushed a cattle herd through Vermilion Parish coastal marshes and discovered pecan trees on a high oak ridge, what we call in Louisiana a "chenier." Along with those tasty nuts he found a mound of bleached human bones, part of a Native American mound. The Smithsonian later dated those mounds back centuries, and a carved deer antler later excavated was determined to be rare art from the Coles Creek period, circa 970 AD. This "Morgan Effigy" is owned by the Vermilion Historical Society and on display at the Cultural and Historical Alliance in downtown Abbeville.
Those bones are long gone, unfortunately ravaged by treasure hunters, but wildlife abounds around Pecan Island. The stars of "Swamp People" taped an episode in the area, for instance, because of its abundance of alligators.
Heading west on Highway 82, which skirts the coast, visitors will find the Rockefeller Wildlife Refuge with its 26.5 miles of Gulf beaches and inland chenier, the perfect place to shoot nature — but this time with a camera. Thousands of acres were purchased in the early 20th century for a coastal refuge, accented by 86,000 acres donated by Edward Avery McIlhenny of Tabasco, all to the Rockefeller Foundation, which then donated the land to the state. In 1920, the land became known as the Rockefeller Wildlife Refuge.
The property is still maintained as a wildlife sanctuary — excellent for birding — with research its primary goal. Some recreational sport fishing and commercial trapping is allowed if compatible with the original mission statement. For information on the refuge and its regulated public access, visit wlf.louisiana.gov/page/rockefeller-wildlife-refuge.
Other great places to observe colorful migratory songbirds and resident species, in addition to wildlife, are the Hollister Woods at Grand Chenier, Oak Grove Sanctuary at the mouth of the Mermentau River and Peveto Woods Sanctuary in Cameron Parish. Peveto Woods is operated by the Baton Rouge Audubon Society and lies in the center of the Mississippi Flyway. Birds flying north in spring and south in fall rest here before or after their long flight across the Gulf of Mexico.
For miles of beach and sand, pause at Rutherford Beach, south of Creole, and Holly Beach, west of Cameron. Holly Beach has seen extensive updates since the past hurricanes and includes miles of sandy beaches, while Rutherford is more remote. Both sites provide easy access to the Creole Nature Trail which extends south from Interstate 10 and Lake Charles.
"I grew up with visits to Holly Beach," said Kathryn Shea Duncan, director of social media at Visit Lake Charles. "But Rutherford Beach has better shelling."
Visitors should note that Gulf waters this close to the Mississippi River will not be as blue and clear as Florida, but Louisiana beaches still provide a great opportunity to sunbathe and find natural treasures such as seashells, which are abundant here due to fewer visitors.
Photos Courtesy: Rockefeller Wildlife Refuge
Want to help the Coast?
The Coalition to Restore Coastal Louisiana, a nonprofit dedicated to coastal restoration, offers volunteer excursions throughout the year to plant marsh grasses and native trees and to deploy manmade "reefs," or oyster shells within marine mesh bags, to develop future oyster reefs. The latter volunteer program provides habitat for new oysters to grow, said James Karst, director of communications and marketing for CRCL, plus attracts birds and wildlife, minimizes erosion and protects the marshes against hurricane storm surge. It's also a lot of fun, he added, since the event means heading out on boats along the coast.
To register for a volunteer outing or to learn more, visit the CRCL volunteer events page at crcl.org.