Headache & Pain Center
Face of Pain Relief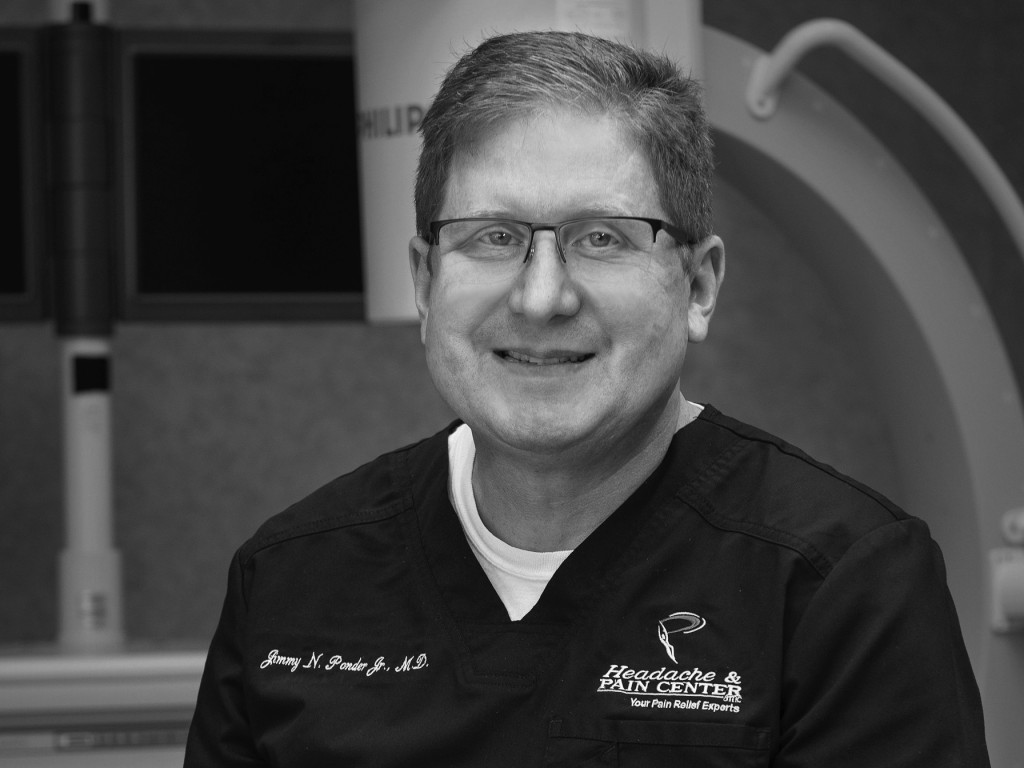 Headache & Pain Center, AMC offers the best in cutting-edge interventional pain management techniques at two locations in Gray and New Iberia, Louisiana. With over 25 years of interventional pain relief experience, Medical Director Jimmy Ponder, Jr., MD oversees a pain relief team at the Headache & Pain Center, AMC that creates individualized solutions for arm pain, leg pain, back pain, headaches, shingles, joint pain, neck pain, and most other conditions that cause pain.
Patients generally prefer to avoid invasive surgeries—as a highly effective alternative, the Headache & Pain Center, AMC offers minimally invasive ultrasound and fluoroscopy-guided procedures that diminish or eliminate pain without open surgery, opioids, or major downtime. The friendly, caring double board-certified physicians, nurses, and support staff are ready to make pain-free living possible. Visit AnswerToPain.com to learn more about the practice, read patient testimonials, and begin your journey to pain-free living.
A Thibodaux native, Dr. Ponder received his medical degree from LSU School of Medicine. He completed his residency at Tulane Medical Center in New Orleans before completing a fellowship in pain management in Kansas City. Founder of the Headache & Pain Center, AMC, Dr. Ponder is also an associate clinical professor at LSU Health Science Center and is the past president of the Louisiana Society of Interventional Pain Physicians.
531-A Jefferson Terrace Blvd, New Iberia, LA • 337-560-0880
123 Frontage Road – A, Gray, LA • 985-580-1218
answertopain.com