Hematology Oncology Clinic
Face of Oncology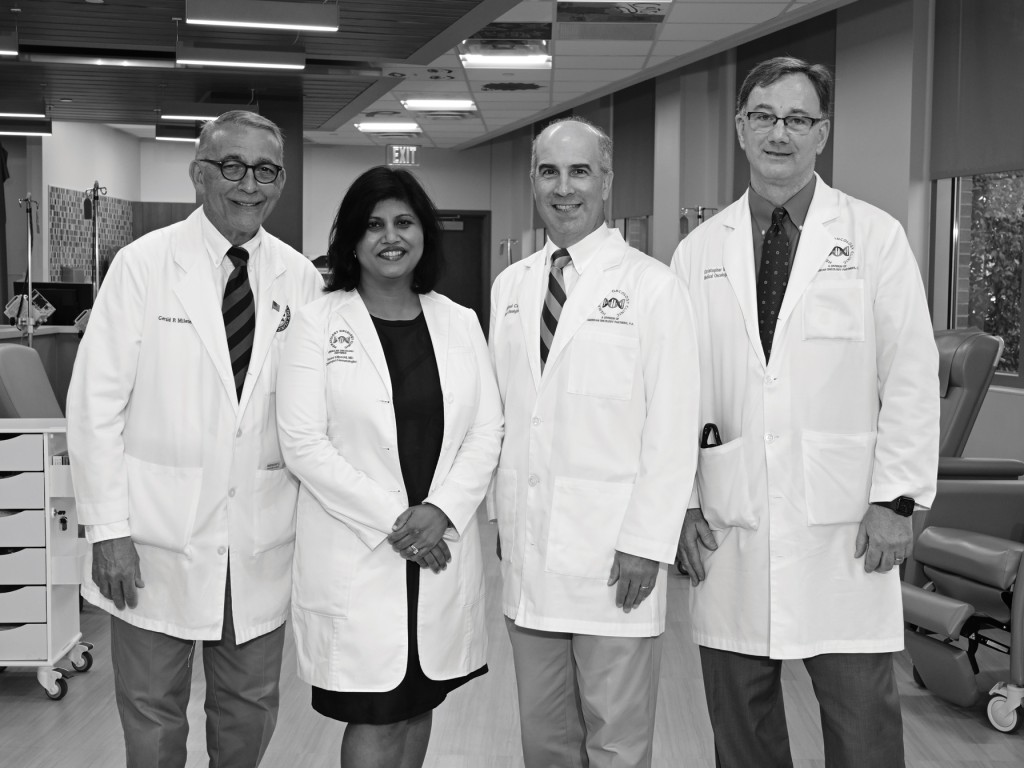 Specialists in the diagnosis and treatment of all types of cancer as well as blood disorders, Hematology Oncology Clinic (HOC) serves patients from offices in Baton Rouge, Zachary and Alexandria. HOC is the practice of Dr. Gerald Miletello, Dr. Christopher McCanless, Dr. Michael Castine, III and Dr. Pavani Ellipeddi.
HOC offers state-of-the-art infusion therapy and access to the most innovative treatment options, including over 30 active clinical trials. All locations provide an in-house laboratory that performs all routine blood work on site and a specialty pharmacy that provides convenient dispensing of oral cancer drugs. Receiving comprehensive, integrated care, patients enjoy access to support services such as 24/7 pharmacy assistance and nutrition and financial counseling. As a long-term community oncology practice, HOC provides the best possible yet affordable care close to patients' homes.
"We serve the local community as an independent oncology practice focused on providing the best oncology and hematology care while also responsibly controlling cancer costs for patients," says HOC Medical Oncologist Dr. Gerald Miletello. "This combination ensures the best possible outcomes while reducing financial burdens for patients."
As part of HOC's commitment to the community, the practice has provided over $10 million in patient assistance and free medications.
8585 Picardy Ave. Suite 110, Baton Rouge, LA 70809
225-767-0822 • hocbr.com