Historic Fiske Was First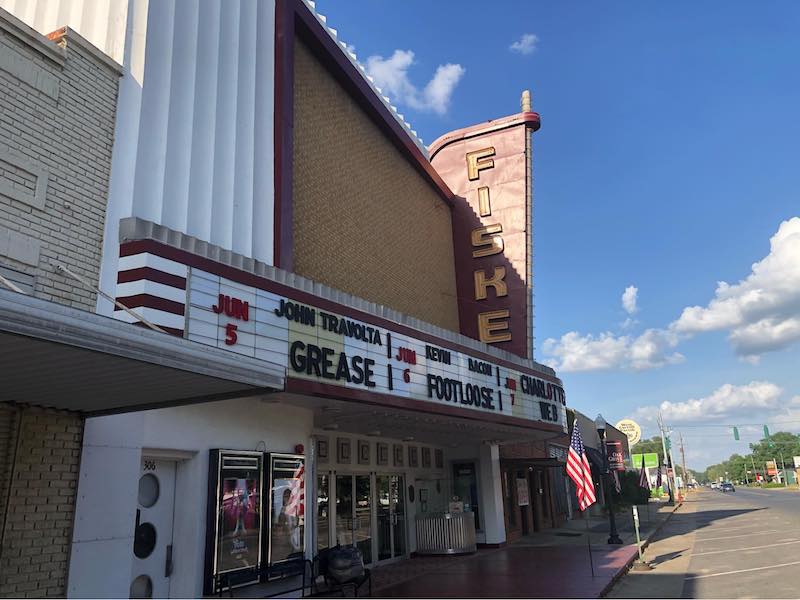 For those of you who grew up attending movie theaters that projected one film, sold popcorn so fresh you shoveled it into your mouth before the film began and lounged in chairs plush and soft, you'll love the Fiske Theatre in Oak Grove.
The theater, built in 1928, is the oldest operating movie theater in northeast Louisiana.
Earlier this month, it was also the first theater in the region to open following the statewide shutdown due to COVID-19. New safety measures have been instituted at the Fiske, such as hanging sneeze guards in the concession stand, every other row of seats being closed and two-seat spacing required between parties. For the immediate future, seating is limited to the 115 guests. Restrooms are disinfected nightly.
Movies shown here are many times retro movies that will make you relax in your chair and remember a less-conflicted time. The complete "Twilight" series, for instance, will be shown June 25-28. ("Twilight" weekend passes are now on sale for $20 for all five films.)
First-run films are screened as well, however. The 2020 film "Trolls World Tour" screens this week and the July Fourth weekend will see "The Call of the Wild" with Harrison Ford.
The building housing the Fiske Theatre was actually constructed in 1950 and contained the largest screen in northeast Louisiana at that time. Pause in the lobby and check out the plague that honors the Fiske as having the most modern and advanced theater in 1951 by the Theatre Equipment Catalog.
But it's been updated since then. In 2010, the Fiske installed DTS Digital Surround Sound and in 2012 was restored with Dolby 7.1 surround sound.
Films are shown Thursday, Friday and Saturday nights with a Sunday afternoon matinee. For more information, ticket prices and more, click here.