International Virtual Residency Begins in Louisiana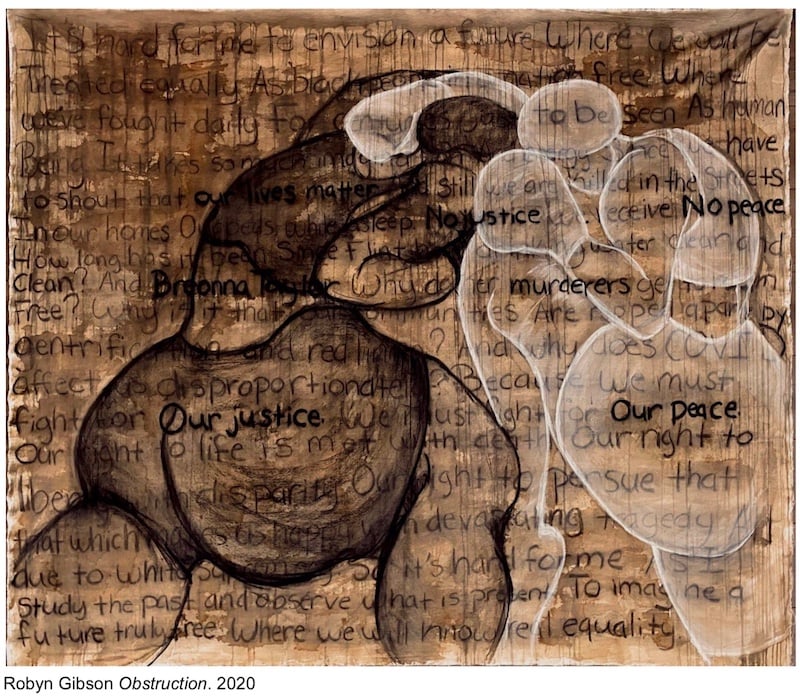 RUSTON, La (press release) – The Ross Lynn Charitable Foundation (RLCF) and the North Central Louisiana Arts Council (NCLAC) have partnered again to organize the 2021 North Louisiana Virtual Residency. This year's residency started on February 8th and lasts eight weeks, bringing artists from across the globe together as pairs to collaborate on new artwork. Sixteen artists from 7 different countries make up the 2021 residents with diverse art forms ranging from painting, wearable art, and paper arts, to photography, sculpture, performance art, and more.
The first Virtual Residency began in May of 2020 as a way to offer virtual space and support for artists to come together as a community during the early stages of the pandemic. RLCF and NCLAC seek to foster a communal and collaborative environment that brings about connections that would otherwise not exist. To do this they facilitate video calls, online discussions, and interviews with the artists. The program culminates with an artist talk video series in the summer of 2021 and an online exhibition in 2022 for the public.
The participating residents and their locations are April Fitzpatrick (USA), Robyn Gibson (USA), Eman Fatima (Pakistan), Beenish Ahmed (Pakistan), Cristina Koutsolioutsou (Greece), Oluwakayode Moyosade (Nigeria), Kinnari Saraiya (England), Sarah Nguyen (USA), Mami Takahashi (USA), Chris King (USA), Emily Tironi (USA), Ally Zlatar (Scotland), Sangram Mukhopadhyay (India), Ayesha Ali (Pakistan), Eden Radfarr (USA), and Shannon Moriarty (USA).
The residency organizers believe that "art has always allowed humanity to understand and explain both our inner and outer worlds, bringing to life realities in a tangible substance that can be shared, retold, and reinterpreted in unending ways." This residency allows artists to continue communing (virtually) in a time where we are unable to physically meet.
The North Central Louisiana Arts Council is a 501(c)(3) organization whose purpose is to enhance and promote participation in and awareness of the arts and humanities in north central Louisiana, with Lincoln Parish serving as the hub. You can learn more about NCLAC at nclac.org. The Ross Lynn Charitable Foundation is a 501(c)(3) connecting the world to North Louisiana through arts and culture, outdoor adventure, and healthy living experiences. You can learn more about RLCF and the North Louisiana Virtual Residency at rosslynnfoundation.org.