Lecompte High School Reunion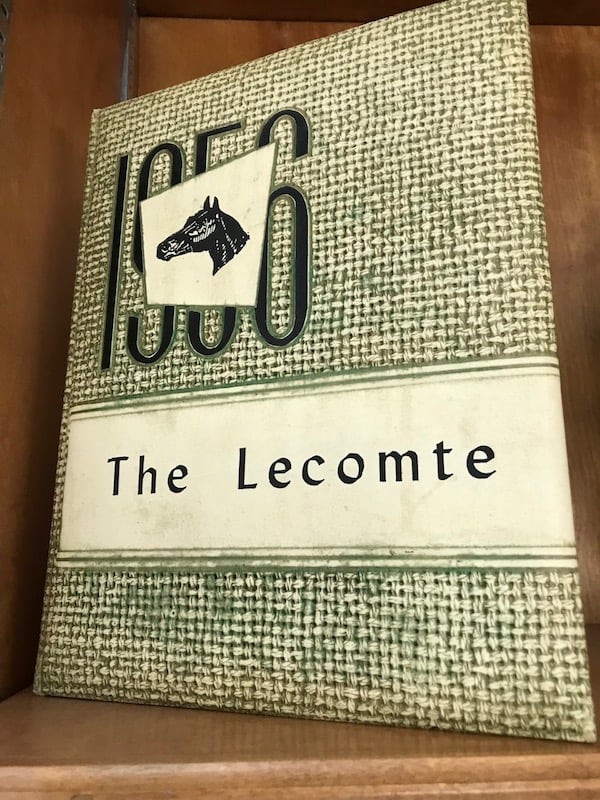 The Georgie G. Johnson Branch of the Rapides Parish Library occupies only three rooms in the old Lecompte High School building but the memories contained there are massive.
"Former students visit all the time and they say this was the commissary," explained Rapides Parish Librarian Sonja Spain as we toured the main room of the library.
When we looked inside the large children's reading room, with its comfy chairs and quilts adorning the walls, Smith explained that this room once housed the school's kindergarten classes.
Lecompte High School opened in 1925, a large brick building servicing students from the once bustling town of Lecompte and its surrounding areas. It closed in 1967 but was added to the National Register of Historic Places in 1992. This weekend, students from the school's many years will be visiting for a reunion, filling the halls once again with the animated sounds of companionship.
Not only does the library occupy a small section of the old brick building, but the former school also houses a senior center and the Lecompte Historical Museum, which features items donated by local residents, including military medals, plantation furnishings and classroom pieces from the school days. Outside the building lies the Veterans Monument and a tank from World War II.
The library began in 1941, first inside the Tony Marino Grocery in Lecompte and then within the town hall in 1953. Because the need for the library grew, a building for the library was constructed behind the grocery in 1961.
The library moved to the old high school and was renamed for Georgia G. Johnson, the mother of Ann Johnson, owner of Lea's Lunchroom, a Lecompte landmark located a few blocks away on the old "Baton Rouge Highway," otherwise known as U.S. 71.
The other room that makes up the Georgia G. Johnson Branch Library is the Rosa Lee Reiszner Reading Room, its walls filled with books and paintings with comfortable chairs for reading. Be sure to pause outside the Reiszner Room and say hello to Lecomte, the horse that named the town. In the 19th century Thomas Jefferson Wells built two homes in the area, one of which included a racetrack on which he raced horses with other gentlemen of nearby Bayou Boeuf. One of those horses — named Lecomte for his close friend Ambroise Lecomte of Cane River — went on to become a champion.
According to Spain, the man hired to create the town's signage when the railroad came through was drunk and spelled it Lecompte, adding a "p." However it's spelled, residents today pronounce the French name, "Lecount."