Let's Go: Where the Writers Lived in New Orleans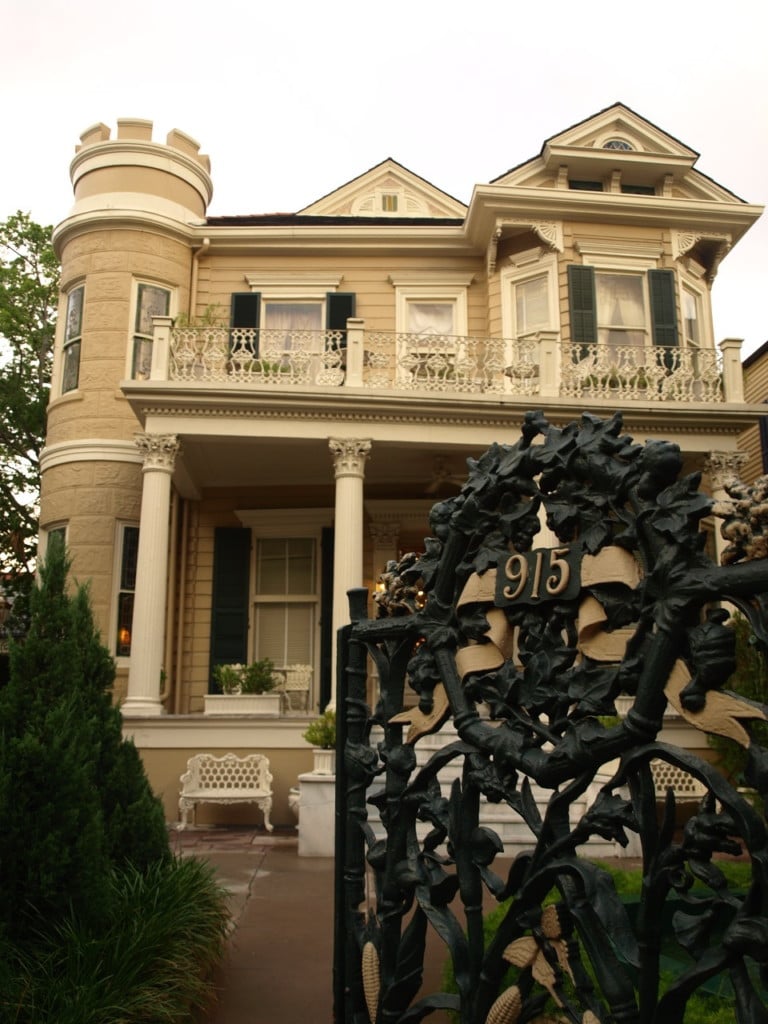 New Orleans with its unique traditions, unusual terrain and colorful residents has long been a haven for writers. Where else can you find such fodder for stories?
As Tennessee Williams once said, "America has only three cities: New York, San Francisco, and New Orleans. Everywhere else is Cleveland."
With no disregard to Cleveland, you must admit New Orleans makes for a damn good tale, plus offers an atmosphere for writers not easily found elsewhere. Williams once commented in a 1971 story for Esquire, "In New Orleans I felt a freedom. I could catch my breath here."
Among the writers who called the city home:
Tennessee Williams lived in an apartment at 722 Toulouse from 1938-1939 (now part of the Historic New Orleans Collection), but when he lived in a townhouse at 632 St. Peter St. in 1946-1947 he noticed how one streetcar rolled down Royal Street in the heart of the bawdy French Quarter while another headed north on Canal titled "Cemeteries." It was this juxtaposition that gave him the idea for his award-winning play, "A Streetcar Named Desire." Williams later purchased a townhouse in 1962 at 1014 Dumaine St.
American novelist George Washington Cable, who wrote about the unique Creole life of New Orleans, lived at 632 Dumaine St. and later in a house at 1313 Eighth St. in the Garden District. A native of the city, Cable has been labeled "the most important southern artist working in the late 19th century."
Kate Chopin, who shocked the world with her 1899 novel, "The Awakening," featuring a married woman who seeks greater personal freedom, lived in a home at 443 Magazine St. like the one described in her novel: "… a large, double cottage, with a broad front veranda, whose round, fluted columns supported the sloping roof." She also owned a Garden District home at 1413 Louisiana St.
You can spot numerous places throughout New Orleans that appear in John Kennedy Toole's award-winning novel, "A Confederacy of Dunces." His main character, Ignatius J. Reilly, waits for his mother beneath the clock at D.H. Holmes department store. The store is no longer operating on Canal Street but a statue to Reilly stands in front.
Reilly once said in "A Confederacy of Dunces," that leaving New Orleans was frightening: "Outside of the city limits the heart of darkness, the true wasteland begins."
The author lived at 7632 Hampson St. in Uptown-Carrollton.
In the 1920s, William Faulkner wrote the novel "Soldier's Pay" while living at 624 Pirate's Alley near the iconic St. Louis Cathedral. His former residence is now Faulkner House Books and listed as a National Literary Landmark.
Staying at the Cornstalk Hotel in the French Quarter and viewing the city's slave markets may have inspired Harriet Beecher Stowe to write "Uncle Tom's Cabin."
Lafcacio Hearne, who came to New Orleans in 1877 as a journalist and enraptured the world with his tales of New Orleans, lived in 1565 Cleveland Ave.
Frances Parkinson Keyes lived at 1113 Chartres St. and the home, now known as the Beauregard-Keyes House, is open for tours. Other notables who lived there was Confederate Gen. P.G.T. Beauregard and the grandmother of chess champion Paul Morphy.
In Uptown New Orleans, Lillian Hellman spent her early years at 1718 Prytania St. and at 1829 Valence and Grace King's home at 1749 Coliseum St. was the site of a literary salon where writers such as Mark Twain visited.
Anne Rice, famous for her vampire series, lived in an 1857 Greek Rival Italiante home at 1239 First St. in the Garden District before moving to California in 2005 (she's since moved back but not at this address).
On the North Shore
Walker Percy won the National Book Award for "The Moviegoer" and he began writing the novel at 1820 Milan St., a house once owned by the editor of Double Dealer, who published "Lanterns on the Levee" by Percy's uncle William Alexander Percy. Percy spent most of his later years, however, in Covington which, unlike New Orleans, is "a cheerfully anomalous place," Percy once wrote in a 1980 essay in Esquire.
"When I first saw Covington, having driven over from New Orleans one day, I took one look around, sniffed the ozone, and exclaimed unlike Brigham Young: "This is the nonplace for me!" It had no country clubs, no subdivisions, no Chamber of Commerce, no hospitals, no psychiatrists (now it has all these). I didn't know anybody, had no kin here. A stranger in my own country. A perfect place for a writer! I bought a house the following week."
This list contains only a small handful of authors who called New Orleans home. For more information, check out:
"The Booklover's Guide to New Orleans" by Susan Larson.
"Literary New Orleans" in the authors' own words, edited by Judy Long.
"Literary New Orleans: Essays and Meditations" edited by Richard S. Kennedy.