Literary Louisiana: Take Flight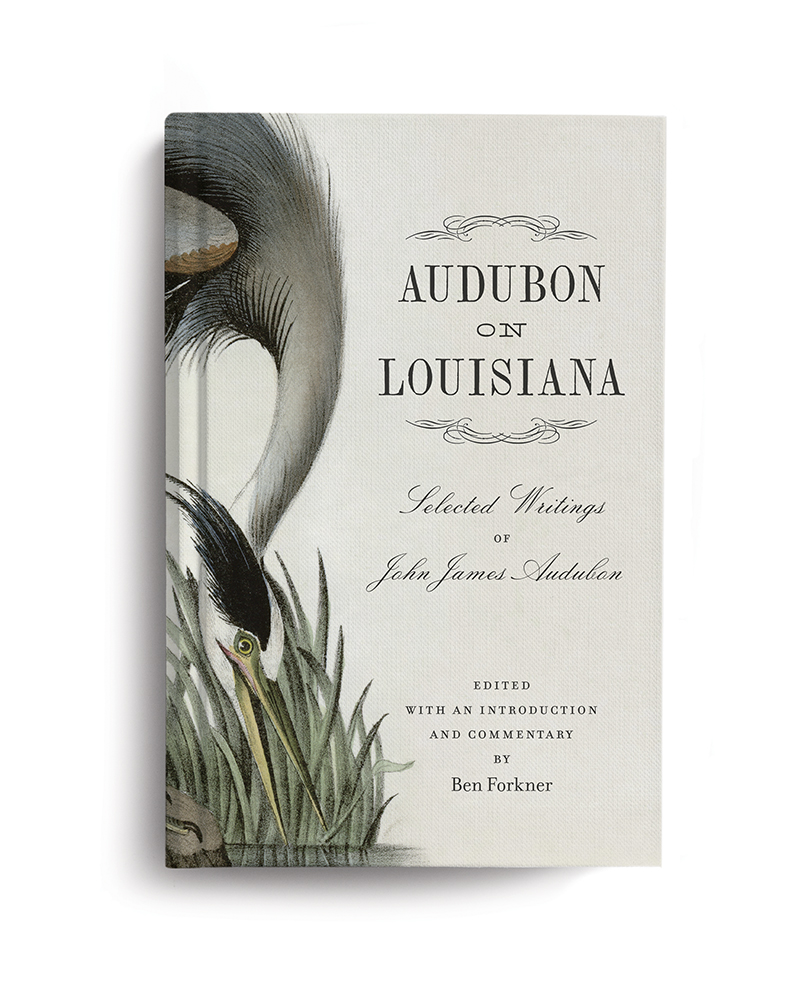 Audubon on Louisiana
Selected Writings of John James Audubon, edited by Ben Forkner
Known perhaps as the greatest naturalist painter, John James Audubon will forever be linked to the state of Louisiana. During his time traveling up and down the Mississippi River and across the state, Audubon collected his observances in a series of journals and essays. In "Audubon on Louisiana," writer and English professor Ben Forkner has put together an in-depth dive into the world of John James Audubon, from his first steps into the territory in 1810 through his last travels through the area in the 1830s. Audubon's unique artistic vision and observations of the flora and fauna of the area are revealed, along with detailed writing on several native birds, including the elusive ivory-billed woodpecker, the majestic great blue heron and ubiquitous mockingbird.
Pontchartrain Beach: A Family Affair
By Bryan Batt and Katy Danos
Actor Bryan Batt and editor Katy Danos take a whimsical and nostalgic look back at one of south Louisiana's most treasured amusement parks, Pontchartrain Beach. Batt, whose grandfather founded the park, discovered a colorful collection of never before seen photographs and memorabilia, and presented them in "Pontchartrain Beach: A Family Affair."
From the Ferris wheel to beachfront beauty pageants and the Bali Ha'i tiki bar and restaurant (check out two original cocktail recipes for the Mai Tai and Tiki Bowl), Pontchartrain Beach is more of a dance down memory lane than a stroll. Essays include memories from musician Harry Connick, Jr., restaurateur Ti Martin, actor Wendell Pierce, and many more famous and infamous Louisianans.
---
ASK A LIBRARIAN:
Fiction
Librarian Kyle Franklin from the Rapides Parish Main Library in Alexandria recommends some well worn, fantastic fiction novels for both kids and adults, and a couple of insightful studies to inspire and inform.
"A Land More Kind Than Home"
by Wiley Cash
An unforgettable novel that reminds us that courage and love are the light that destroys darkness." William Morrow Paperbacks, 309 pages, $14.99.
"The Inquisitors Tale, or The Three Magical Children and Their Holy Dog"
by Adam Gidwitz
A children's novel set in 15th century France that combines action, bravery, history and humor. It's so good, we're sure it will become a classic." Puffin Books, 400 pages, $9.99.
---
ASK A LIBRARIAN:
Nonfiction
If I Understood You, Would I Have This Look on My Face?: My Adventures in the Art and Science of Relating and Communicating
by Alan Alda.
"A great book for anyone who would like to communicate more effectively." Random House, 240 pages, $15.30.
The Terrible Speed of Mercy: A Spiritual Biography of Flannery O'Connor
by Jonathan Rogers.
"A great book that delivers insight into this southern gothic writer's life." Thomas Nelson, 208 pages, $15.99.
---
Comments
comments