Living History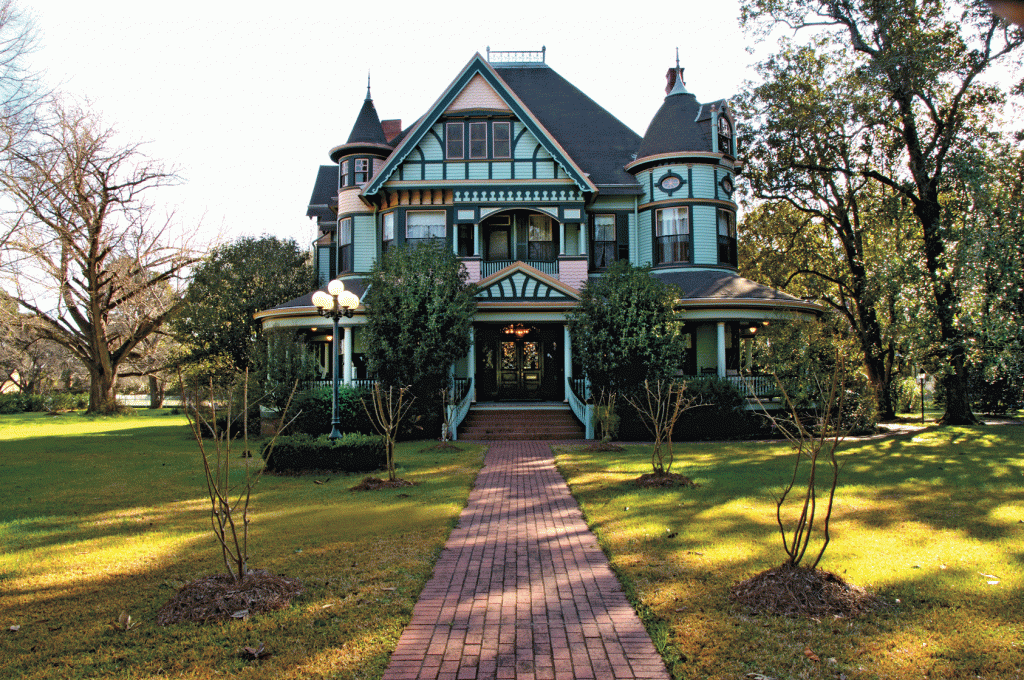 Natchitoches has a treasure trove of historic buildings. Most are located in its Historic District, which is listed on the National Register of Historic Places. Although there are many beautiful homes, bed-and-breakfast places, shops and restaurants with historical value, none is more unique than Rose Lawn, a magnificent mansion on 3 acres that has 20 100-year-old white and pink magnolia trees, crape myrtles, oak trees and reportedly the largest gingko tree in the South. Located right across the street from the picturesque Cane River, the perfect final touch is the green picket fence that frames the property.
"Rose Lawn has always been in my family," Lucile Ingram proudly explains as she provides a tour of the house. "It was built in 1903 by James Henry Williams Sr., my grandfather, for his then-bride-to-be, Miss Marie Eliza Cornelia Payne, my grandmother. The land was originally the site of the Lecompte Race Track. My grandfather was a prominent resident of the area who owned acres of river bottomland in Natchitoches Parish, a cotton gin, a commissary and an interest in a cotton gin and bank. He was 48 years old when he married my grandmother, who was 32 years old."
When Lucile's grandparents passed away, the home became the property of her parents –– James Henry Williams Jr. and Claudia Melle Scarborough Williams, who lived in the house until 1991 when Lucile and Ralph, her husband, acquired it.
The colorful home is called the Painted Lady because it is adorned in a palette of nine different colors, ranging from shades of green to a peachy tan –– the same colors it was painted in 1903. The architecture has been called a purist example of Queen Anne architecture in Louisiana by noted authorities on the subject.
A unique feature of Rose Lawn is the 134-foot wraparound gallery that covers the front and sides. "We still use the same woven-oak-strip rocking chairs that were added by my grandparents in 1903, and the dollhouse that is now on the front porch has always had a place of honor on the grounds or a porch," Lucile says.
The house remains much as it has always been. "The leaded beveled glass panel door is original, as is the oak wainscoting in the foyer and oak flooring, " Ralph explains. "The oak Victorian staircase has never been changed, and we love the three sets of 9-foot pocket doors that remain operative."
The parlor provides a sterling Victorian atmosphere with a fine set of Queen Anne furniture that always has been a part of the décor, though it has been used in other rooms from time to time. Although most of the lighting fixtures are original to the house, the current owners added the overhead brass fixtures in the dining room and foyer in 1993.
Rose Lawn is as pristine as a Victorian museum, but make no mistake: This is not a stuffy house.
"No indeed," Ralph says earnestly. "We have five children and 17 grandchildren, and we love to gather together. You can be sure this is a lived-in place that is enjoyed by all."