Louisiana and the Age of Modern War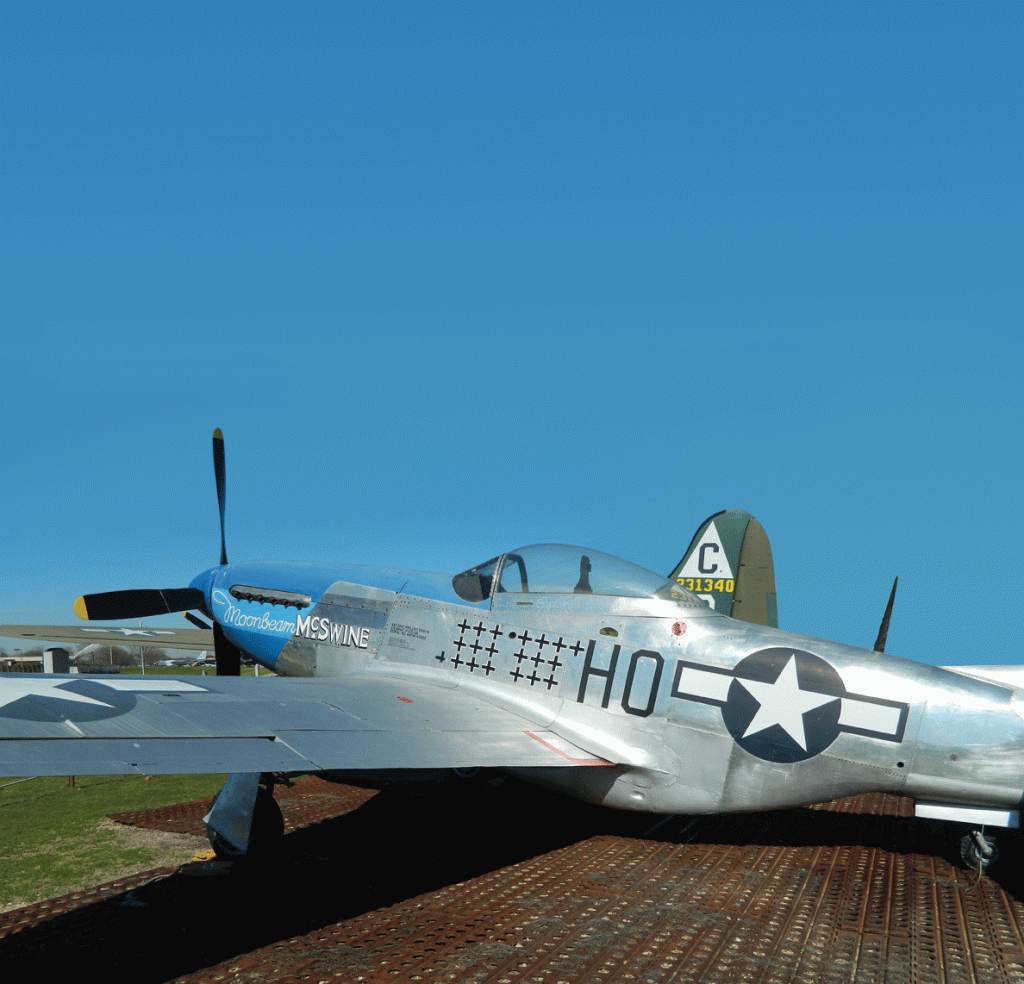 Louisiana statehood preceded by a half-century the dawn of so-called "modern warfare," defined by broadened geographic scope and impact of the Industrial Revolution. We can justly claim participation in every American war of that era and prove it by the forts, ports and airports of the 19th and 20th centuries – the oldest of the modern – that still stand alongside our military installations of the new millennium.
It's not too far-fetched to call Sabine Parish's little Fort Jesup on Highway 6 the birthplace of modern war because it was Zachary Taylor's 1846 march from Jesup that began the Mexican-American War – the war itself was decidedly un-modern, but it was the training ground for young officers who would lead armies in blue and gray through dark days ahead.
The War Between the States, by any name, was unquestionably the first modern war, with its machine guns, rifled barrels, telegraphy, submarines and railroads, not to mention Sherman's creed of total warfare. Change was coming so quickly, in fact, that bastions such as our Fort Jackson and Fort St. Philip on the Mississippi, which withstood days of shelling in 1862, would have crumbled before the artillery of 1865.
Most of our earthen defenses have vanished, but Pineville's forts Buhlow and Randolph, newly excavated, are now preserved as a State Historic Site.
Next came the Spanish-American War in 1898, and Louisiana "remembered the Maine" and fought alongside the rest of our re-United States. A bronze statue at Poydras Street and Loyola Avenue in New Orleans honors soldiers of that war, and statues of John Lejeune of Pointe Coupee (a young Marine lieutenant in the Spanish-American War) stand at Baton Rouge's Naval War Memorial and the courthouse in New Roads. In World War I, Maj. Gen. Lejeune was decorated with the Legion of Honor, Croix de Guerre, Distinguished Service Medal and Navy Distinguished Service Medal and then named to the Joint Chiefs as Commandant of Marines.
American spirit in the World War I era is captured in 168 war posters displayed at the Secretary of State office in Baton Rouge; triumphal arches mark the victory in several towns; and Camp Beauregard, northeast of Pineville, became in 1917 the center for maneuvers preceding "the war to end all wars." Two decades later, on the eve of World War II, the Army returned to Beauregard, which, joining with nearby camps Polk, Claiborne and Livingston, became the epicenter of the legendary Louisiana Maneuvers of 1940-41 that spread through seven parishes.
Those Blue Army/Red Army war games trained GIs; sharpened officers; and tested methods of directing, for the first time anywhere, such new capabilities as paratroop deployment and long-distance multi-terrain tank movement. Dwight Eisenhower, George Patton, Omar Bradley, Joe Stilwell and Mark Clark emerged from the woods of Kisatchie with heads full of techniques and strategies that would win the war.
The four camps served throughout the war as "replacement training" centers and POW camps, and, as it turned out, the military careers of Beauregard and Polk were just beginning.
Just southeast of Leesville, Camp Polk took its name from Episcopal bishop/Confederate general Leonidas Polk. After the "Big War," it served again during Korea and then permanently reopened as Fort Polk for advanced training in the Vietnam era. In 1993 it became a Joint Readiness Training Center with the task of training personnel in the context of self-sufficient tactical modules that allow greatly improved strategic responsiveness. After Sept. 11, Polk focused on forces destined for Afghanistan and Iraq, providing highly realistic training with many exercises serving as actual rehearsals for specific operations (involving the Air Force and other military services and even host-nation and civilian role players to replicate unique situations in precise locales).
Surrounded by an acre of hands-on/climb-on helicopters, tanks and large artillery, the Fort Polk Military Museum re-opens April 13 in a new exhibit hall at 7881 Mississippi Ave., with displays depicting the evolution of infantry weapons, the story of the Louisiana Maneuvers, the camp's World War II role as a POW camp and histories of military divisions that have served there. Nearby on Louisiana Avenue, Warrior Memorial Park offers picnic facilities and a collection of historic military vehicles.
A stop at the Museum of West Louisiana at 803 S. Third St. in Leesville will get you a dose of Vernon Parish history and a look at a true rarity, a collection of paintings created by German POWs during their sojourn at Camp Polk. It's then a hilly drive east through Kisatchie National Forest and across Red River to Camp Beauregard, just northeast of Pineville via U.S. 165 and Esler Field Road, where acres of hard-floor tents covered these hills in the maneuver days of both world wars. The camp served as Army induction center, training facility and POW camp for the duration of World War II, and its proud training tradition continues today in its role as primary training facility of the Louisiana National Guard. As an emergency response facility, it serves as a personnel staging base for the Guard and logistical staging area for state and federal response agencies.
Camp Beauregard's Louisiana Maneuvers & Military Museum (call (318) 641-5733 for directions) is a replica two-story barracks where visitors can use the library's books and archives or head straight for the displays. Some like browsing solo through U.S. and enemy uniforms, posters, weapons and gear from every American war; others (wisely) request a guided tour. Capt. Richard Moran of Grant Parish, with a master's degree in history and two tours in Iraq under his belt, is the curator, adept at tailoring tours to specific interests and schedules.
The National Guard has more than 70 other armories across the state, providing vital training and vast economic impact in their communities, with headquarters at old Jackson Barracks in New Orleans. Much of the post-Katrina restoration of its 15 Greek Revival residences, handsome brick turrets and old powder magazine is complete, with 20th-century barracks and administrative structures restored or replaced.
THE AIRFIELDS
Besides anti-submarine missions over the Gulf of Mexico, the Air Corps had its own training needs, ultimately operating 10 fields in Louisiana for teaching airmen to pilot, navigate and maintain fighters, bombers and transports. One of the first was Beauregard Field, which provided observation flights during the Maneuvers and then, renamed Esler Field, assumed training duties for bombardment groups and recon units. Use of Esler Regional Airport today is still 60 percent military.
Across Red River, crews of the famed B-17 "Flying Fortresses" trained at Alexandria Army Air Base, which closed after the war but reopened as a Korean War home of fighter-bomber wings. In 1955 it was renamed England Air Force Base in honor of World War II ace John Brooke England, who had commanded the 389th Squadron there.
Northwest of Alexandria via Interstate 49, Airbase Road and England Drive lead to a static display of aircraft representing the base's roles in World War II, Korea, Vietnam, Granada and Desert Storm: an F-86 Sabre, A-7D Corsair II, A-10 Thunderbolt II, F-105 Thunderchief and F84-F Thunderstreak, surrounding a huge insignia of England's 23rd "Flying Tigers" Wing – a descendant of Louisiana native Claire Chennault's famed unit of tiger shark-faced P-40s that began dogfighting Japanese Zeros even before the U.S. entered the war.
Turn right on Billy Mitchell Drive to see the old terminal building and runways of England AFB, which was closed in 1992 and transformed into the Alexandria International Airport and England Industrial Airpark.
Selman Field in Monroe, named for hometown Navy pilot Augustus J. Selman who died in the line of duty in 1921, is remembered as World War II's only start-to-finish training base for navigators. One of its old instruction buildings houses the Chennault Aviation & Military Museum, honoring the original Flying Tigers and their commander, who returned to Monroe after the war and created a cargo line for shuttling relief and military material (including top-secret Army and CIA missions) into Asia. His granddaughter Nell Calloway is director of the museum, located at 701 Kansas Lane, with its exhibits relating to the general and other servicemen of the region and with its towering bronze statue of Chennault presented to Louisiana by Free China in 1976.
DeRidder Army Air Base, wartime home of two reconnaissance and two bomb groups, is now the Beauregard Regional Airport, with one original hangar still in use. Baton Rouge's airport is also a "war baby," child of a fighter and bomber training base named Harding Army Air Field, while today's Hammond Airport was a pre-war municipal airstrip enlarged by the military for bombing and gunnery training.
Grand old Barksdale AFB is now recognized as a Historic District by the Department of the Interior, with 265 of its distinctive masonry buildings listed on the National Register of Historic Places. First manned in 1932 (after years of effort by Shreveporters to attract a military air base and months of effort by mule teams to grade its 22,000 acres), the "World's Largest Airfield" was initially used for bombing and gunnery training. More recently, as home of the 2nd Bomb Wing, it participated in operations Just Cause (Panama) in 1989 and Desert Shield in 1990, and in 1991 it launched the first combat sortie against Iraq in Operation Desert Storm – a 35-hour flight, the longest in history, by B-52G's.
The 8th Air Force Museum near the North Gate of the base is open daily and features 9 acres of bombardment aircraft and support equipment (from a B-17 "Flying Fortress" to Barksdale trademark B-52s). Indoors, a "briefing room" presents Air Force films, and dioramas and memorabilia focus on World War II, Barksdale itself, the 8th Air Force (Strategic Air Command) and the 2nd Bomb Wing (Air Combat Command). With that history as a nucleus, a movement is afoot to expand the museum's scope to present an analysis of the roles played by "tactical application of aviation and operational application of air power" in the fabric of national security.
A good time to visit would be April 21-22, during Barksdale Open House, offering close-up encounters with modern aircraft of all kinds, plus an air show headlined by the famed USAF Thunderbirds.
The Lake Charles Army Airfield trained bomber crews during the war and hosted recon, bombardment and refueling squadrons in the Korea era. Renamed Chennault AFB, it closed in 1963, but Chennault International Airport survives as a booming industrial airpark.
Army air training in New Orleans took place at the New Orleans Army Airfield (today's Lakefront Airport) and at Kenner's Moisant Field (now Louis Armstrong New Orleans International Airport). Navy fliers were trained at lakeside Alvin Callender Field (named for a local flier who died in World War I), which was relocated to Belle Chasse in 1957.
OFF-BASE INTERESTS
Be alert for war memorials erected by our cities and parishes, such as the Korean War Memorial on Veterans Boulevard in Metairie and the Vietnam War Memorial at the Superdome (by recently deceased Louisiana sculptor William Ludwig). Many towns dedicate space in local museums to military history, such as the Bienville Depot Museum in Arcadia and Lecompte Historical Museum, and four "civilian" collections pertain solely to America's wars: the National World War II Museum in New Orleans, the North Louisiana Military Museum in Ruston, the Louisiana Museum of Military History in Lafayette and the Naval War Memorial in Baton Rouge.
The National World War II Museum, first named the National D-Day Museum, opened in New Orleans in 2000, its location inspired by the legacy of local boat-builder Andrew Higgins, whose ingenious landing craft made possible the beachfront assaults of the war. The phenomenal growth of the complex (945 Magazine St.) now has visitors from the nation and world arriving daily to relive events of the entire war.
The original pavilion offers a vivid trip from 1930s global unrest to Pearl Harbor and then to the Normandy Invasion and islands of the Pacific. A project to quadruple the size of the complex by 2015 has already produced the new Solomon Victory Theater (with its 120-foot screen and world-class 4-D film presentation) and the John E. Kushner Restoration Pavilion with glass-wall views of restoration projects in progress (currently an actual Higgins-built PT boat). The new Stage Door Canteen and American Sector restaurant and soda fountain offer dining and entertainment in the spirit of the era (visit nationalww2museum.org for show times).
The North Louisiana Military Museum at 201 Memorial Drive in Ruston (open daily) features 150 years of military history with emphasis on World War II and later conflicts. Nearby, adjacent to the Ruston Developmental Center at 2776 Highway 150, stand three surviving buildings and extensive ruins of Camp Ruston, where more than 4,000 German POWs awaited the end of World War II.
The Louisiana Museum of Military History, on the I-49 Service Road north of Interstate 10 in Lafayette (open Tuesday-Saturday), is perhaps best-known for its extensive military library (including videos and vintage newsreels), and equipment and memorabilia from every modern-era war are displayed throughout the grounds.
Baton Rouge's salute to the Navy and all veterans is its riverside cluster of the Fletcher-class destroyer U.S.S. Kidd, the Louisiana Naval War Memorial and the stone walls of Memorial Plaza (with lists of Louisiana's war dead). Visitors can explore the gun turrets, cabins and corridors of the Kidd and find in the war memorial a Louisiana Veterans Hall of Honor and such surprises as a replica P-40 Flying Tiger.
The Alvin Callender Field below Belle Chasse, now the nucleus of the New Orleans Naval Air Station Joint Reserve Base, also serves as air station of the 8th Coast Guard District, shared by the Louisiana Air National Guard, Air Force Reserve and U.S. Customs. A portion of the New Orleans Westbank's old Naval Support Activity is now national headquarters of the U.S. Marine Force Reserves.
The Coast Guard also maintains Marine Safety Offices in New Orleans and Morgan City; Search and Rescue stations at Grand Isle, Lake Charles, Venice and New Orleans; Aids to Navigation stations in Colfax, Morgan City and Venice; and Cutter Stations at New Orleans, Abbeville and Grand Isle.
The old Strategic Air Command motto, "Peace is our profession," is a good one, and here's to lots of that in our third century of statehood.