Louisiana at large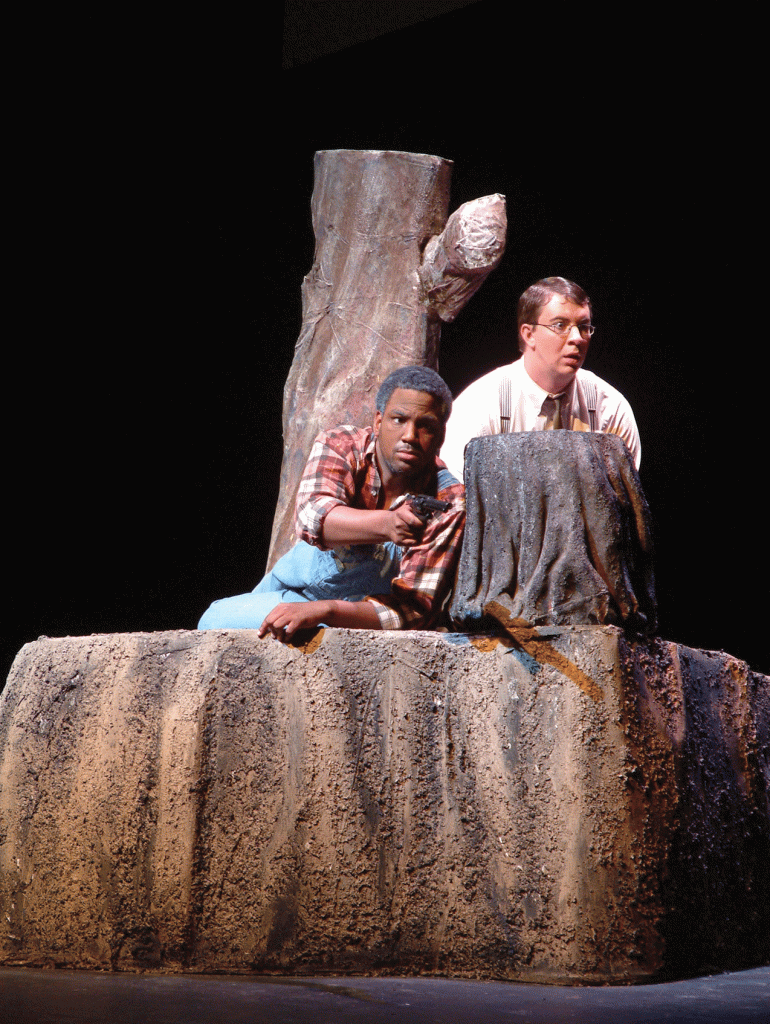 Hungering for Hungarian
ALBANY – Old World heritage takes center stage next month when descendants of Hungarian immigrants host their annual harvest dance celebration in Louisiana's Hungarian Settlement, just south of Interstate 12 in Livingston Parish.
Men and women dressed in traditional clothing in red, white and green perform dances under a ceiling strung with fresh fruit hung from grape vines.
Following the performance, visitors are invited to join in a "jump for the fruit," a long-practiced custom, symbolic of sharing the bounty of the harvest.
"It's a fun thing that has been going on since at least the 1920s," says Julia Ourso, dance celebration committee member. "The celebration is our one fundraiser, conducted as a means of preserving our cultural traditions."
Drawn to the area by the need for workers to harvest timber, settlement founders came from industrial cities in the North and eastern coal mines seeking a means of earning money to purchase land and establish farms, said Royanne Kropog, Árpádhon association historian.
Three men, Julius Bruskay, Adam Mocsary and Theodore Zboray, were the first to arrive during the 1890s, Kropog says. They were followed by their families and then by others who shared similar dreams, she says.
After clear-cutting the cypress and pine that covered this northwest corner of Lake Pontchartrain, the Brackenridge Lumber Co. closed down its operation and moved to the Pacific Northwest.
The Hungarian families, coming from an agrarian lifestyle, retuned to the land as means of making a living and, alongside their Italian and French neighbors, began Louisiana's commercial strawberry farms, some of which continue today, Kropog says.
The freedom and security of the family-owned farms provided them with a new sense of pride and accomplishment, Kropog says. "At last, they could live the way they were accustomed to living in the old country."
Contained within the Hungarian Settlement area are the two churches that served the new citizens. The schoolhouse that educated their children is currently being restored for use as a museum.
During the dance celebration, visitors can sample a variety of traditional Hungarian foods, including kolbász sandwiches, fried cabbage and noodles and cucumber salad. Homemade wines will be auctioned off.
The evening concludes with open dancing to contemporary music.
Ourso says that the event is well-known locally, but settlement members welcome others from throughout the state to come and learn about Hungarian Settlement and its contribution to Louisiana's heritage.
The Hungarian Harvest Dance celebration takes place Oct. 3 at the American Legion Post on Louisiana 43, just north of Springfield. Doors open at 5:30 p.m. Cost for the dance is $12 for adults. For information on advance ticket sales, see www.magyars.org.
Playing with control
HAMMOND – Conquistadors, a play by Tangipahoa Parish Library director Barry Bradford, is the winner of the 2009 Southern Playwrights Competition, sponsored by Jacksonville State University in Alabama.
The contest, drawing 60 to 70 entries annually from 13 states, awards a prize of $1,000 along with a first-time production of the play by the university's drama department.
Conquistadors is the story of a weak-minded middle-aged graduate student named Will, who is confronted with the loss of his wife to a millworker with a violent temper. As Will struggles to decide whether to give up his wife or fight for her, he imagines a conversation with conquistador Hernando de Soto, about whom he is completing his thesis. De Soto himself enters the picture and, citing his triumphs over the native people of South America, supports a position of action by all means.
"At the heart of the play is the issue of control," Bradford says. "Those who can't control themselves feel they must control those around them. Just as the conquistadors sought to dominate and control native people, some people today seek to dominate or control others because of inner powerlessness and fear. This is particularly true in cases of the abuse of women and children. A related question –– Is violence ever justified? –– is also raised by the play."
Bradford has been writing plays for 19 years. His writing credits include full-length plays Was, which won the 2005 Southern Playwrights Competition, and Hit and Miss, a comedy set in New Orleans and winner of the 2000 Tennessee Stage Co.'s playwriting contest. He has also written one-act plays, including Isn't It, dealing with teen dating violence; Crossing the Line, which is about acquaintance rape; and Who Am I?, examining eating disorders.
A native of Alabama, Bradford and his wife, professional actress Becki Davis, moved to Tangipahoa Parish last year. This summer they assisted with a production of The Sound of Music at the First United Methodist Church in Hammond.
Bradford says he is currently working on a new play called Dead Towns of Alabama, which is about a man whose father walked out on his family when he was 13.