Louisiana Island Adventure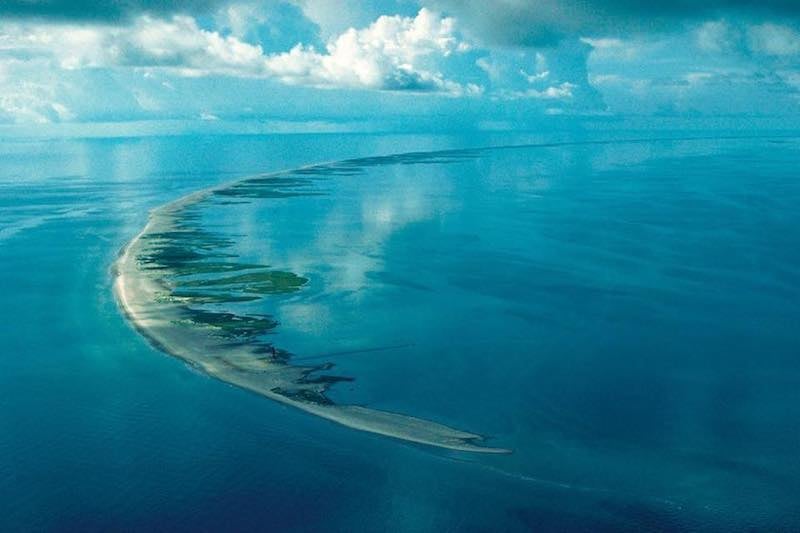 It's one of the most intriguing and a surreal experience that Mother Nature has to offer in Louisiana – plus, it's a national treasure. The Chandeleur Islands, a 50-mile long chain of uninhabited barrier islands, are part of the second oldest national wildlife refuge in the country: the Breton National Wildlife Refuge. These mostly sandy, narrow keys are located in the most eastern part of the Gulf of Mexico (that can still be called Louisiana), and can only be reached by float plane or boat (there are dozens of charters available). (Fact: French explorer Pierre Le Moyne d Iberville dropped anchor alongside the long chain of uninhabited islands, and on the eve of Feb. 1, 1700, christened them Les Iles de Chandeleur, which means the Chandeleur Islands.) (Fact: The barrier islands are the result of the Mississippi River Delta shifting westward 2,000 years ago.)
If it weren't for President Theodore Roosevelt (the "Conservation President"), this national gem and all it has to offer would not be the protected sanctuary it is today. Roosevelt himself took a boat ride with conservationists to observe the crucial nesting and protective migratory home these sandy isles still provide for colonies of nesting seabirds and turtles. (Fact: Roosevelt is said to have sat on the sand, transfixed by the natural beauty and colonial nesting birds.) (Fact: Breton Island is actually two adjacent islands and together they are only three miles in length. One is called North Breton Island and the other is called South Breton Island, and the North Island is not part of the National Wildlife Refuge.)
The Chandeleur Islands, including its Breton Island, have changed dramatically over the last century and continue to evolve by the second due to the power of Mother Nature. These ever-changing, fluid crescent shaped chain of islands have been battered over time by coastal erosion, tropical storms and hurricanes. It's hard to believe a fishing community with a school, homes and trees once stood on Breton Island, but were wiped out by the wrath of Hurricanes Rita and Katrina in 2005, hurricanes that also took a 19th century lighthouse from the north end of the Chandeleurs. (Fact: These hurricanes washed away 80 percent of the land mass.) Before 1990, these islands encompassed 11,350 acres, and today there are only a few thousand acres of the shrinking islands left, and are predominately submerged land mass. The island's dwindling topography is mostly comprised of sand with some marsh and dune grass.
One of the No. 1 things to do around these islands is fishing; after all, these keys are among the greatest fishing territories in the world. Generation after generation of anglers have caught a treasure trove of fish in the shallow waters surrounding these islands; depending on the season, trout, redfish, flounder, cobia, mackerel and even tarpon, are among the prizes anglers have caught in these waters. (Tip: The islands, which encompass the refuge, are open from sunrise to sunset.)
If you don't own a boat, you can hire a charter to bring you to the islands for wade fishing, surf casting and drift fishing. Most people will cast from their boats close to the island's shores, or get out of the boat and stand in the water to fish, or perhaps wade with their fishing gear to cast from the sandy shore. Weather and water conditions have to be just right for great catching, and those who fish these waters regularly know that better than anyone else.
In most cases, both charter and local fishermen will start casting their lines at Breton Island, and then move from island-to-island as they look for the best formula of calm waters and winds below 15 miles-per-hour. It's typical to see boat captains bounce around from one island to the next until they find hungry trout; some make it a rule to move on if they haven't caught anything after 15 minutes (it's easy to see where they're biting as schools of boaters are usually gathering in one hot spot). Once you start reeling them in, one after the other, you'll be glad you made the long haul. (Big Tip: May, June and July are the most popular months to fish on the barrier islands, but it is truly hit-or-miss since the wave action and wind in the gulf has to be very low for productive fishing.)
For a fee, charters will also travel to this sanctuary just so visitors can walk on the sandy beaches and watch the mesmerizing waterfowl, just as President Roosevelt did more than 100 years ago. (Big Tip: There's no shade on the beaches, so bring lots of sunscreen and water.)
Brown pelicans (President Roosevelt's favorite bird species), royals, sandwiches, and caspion terns are among the 23 species of seabirds and shorebirds that make this their breeding and nesting ground. The refuge is also a wintering habitation for the threatened piping plover and other endangered species. (Tip: Be sure to bring binoculars and your camera to take photographs of migrating and nesting birds from a distance; during certain times of the year, signs are posted in nesting areas that need to be avoided for the sake of preservation.)
Last but not least, you can dig your toes in the soft sand and take a walk on the sandy beach and watch the sunset; enjoying the gentle breeze and listening to the ebb and flow of the waves is indeed another great thing to do on these keys. There are so many strips of sandy beach, that you are sure to find the right one for you. (Tip: You can bring a beach umbrella and folding chair, but be sure to bring it back with you in your boat or seaplane.)
You can reach the Chandeleur Islands from both the east and west sides of the Mississippi River Gulf Outlet. Among marinas on the east side are Campo's Marina in Shell Beach and Breton Sound Marina in Hopedale, and from the west, you can launch from Venice Marina and Cypress Cove Marina in Venice, Louisiana. Depending on from which marina you are leaving, a trip to Breton Island and its neighboring chain islands could take an hour, but if the wind and calmer waters are just right, it is so worth it. It's at these marinas you will find dozens of great charters that can take you to this unmatched natural setting. A few good options for charters to Breton Island and the chain of barrier islands include: Southern Way Charters, Southern Sports Fishing, Reel Peace Charters, and Reel Tite Fishing Guide Service.
While packing a lunch is a 'must' on these day trips to the barrier islands, if you're hungry you can also stop and eat breakfast, lunch or dinner at the restaurants at the aforementioned marinas before or after your trip. In Venice the Changes Restaurant is a great place to stop for south Louisiana cuisine. (Tip: Be sure to try their stuffed seafood baked potato.)
If you're looking for lodging, try The New Chandeleur Islander Fishing Lodge, a place where you can stay right off the shores of the remote and gorgeous Chandeleur Islands (you can bring your own boat to this unique lodge or request a pickup from various marinas via boat or seaplane). The Chandeleur Lodge also offers an all-inclusive package, which includes all your meals and several other amenities, and there are fishing charters, night fishing, kayaking, crabbing, and a party barge available. Of course, there's no need to get in a boat to fish when you can just wade in three-feet of water right from the lodge to the beach. Another lodging option is to stay at the Venice Marina, which offers cabin and cottage rentals and can sleep from four to six people.
While no one knows what Mother Nature has in store for these ever-changing barrier islands, be sure not to miss this fragile, unforgettable national treasure off of Louisiana's coast. In reference to the formation of the country's refuges, President Roosevelt once said, "There are no words that can tell the hidden spirit of the wilderness that can reveal its mystery, its melancholy, and its charm." The Breton Island National Wildlife Refuge is awe-inspiring, and seeing this natural wonderland for yourself, will certainly reveal what words cannot justifiably describe what is indescribable.
For more information:
us-parks.com/fws/breton-national-wildlife-refuge
finandfield.com/organizations/reel-peace-charters-venice
facebook.com/pages/Blackie-Campos-marina-shell-beach
facebook.com/Changes-Restaurant