Louisiana Love
Renowned photographer Carol Highsmith partners with Louisiana Public Broadcasting for book to accompany TV documentary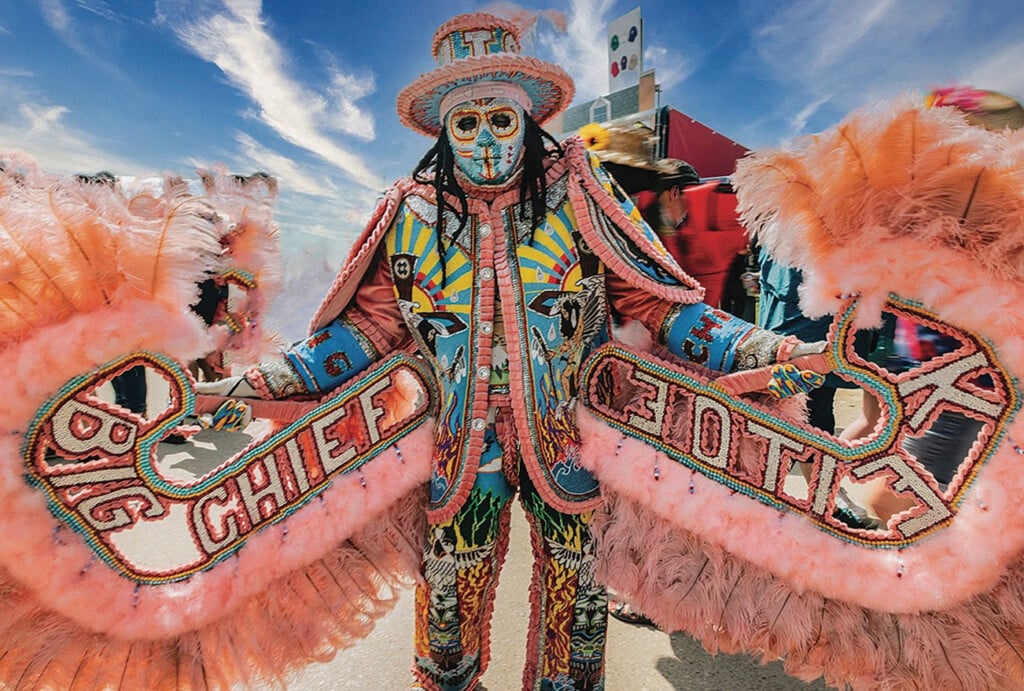 A statement by the internationally acclaimed documentary photographer Carol Highsmith sets the tone for Louisiana Public Broadcasting's recent four-hour TV documentary and Highsmith's companion book exploring the people, towns, cities, customs and landscape across Louisiana today: "There are a lot of wonderful places in this country," says Highsmith. "But you've got a state that is absolutely amazing."
She says Louisiana just stands apart. "I've traveled to Siberia, Russia, China, all of Europe many times, there's America and then there is Louisiana," says Highsmith."If someone closed your eyes and brought you into Louisiana, you'd wonder if you were in America. But it is America with American touches to it."
According to Louisiana Public Broadcasting, or LPB, executive producer Linda Midgett, the documentary project began in 2021 when former Lieutenant Governor Jay Dardenne and LPB decided to produce a TV series about Louisiana then and now, based on a popular lecture Dardenne has given widely over the last 20 years or so. The former lieutenant governor, secretary of state and state senator and now the commissioner of the Division of Administration under Governor John Bel Edwards wrote the script and narrated the lighthearted and highly entertaining TV documentary and somewhat travelogue bearing the delightful title, "Why Louisiana Ain't Mississippi … or Any Place Else!"
Early in the project, a friend contacted Midgett at LPB and told her about the documentary photographer Carol Highsmith who over the last 40-plus years has photographed all 48 lower states, from which she has published seven books with more to come. After seeing Highsmith's books, Midgett and the folks at LPB thought a photographic book about Louisiana would be a perfect companion to the documentary, not to mention a great gift for new LPB members.
Highsmith, a graduate of the Corcoran School of the Arts & Design in Washington D.C., says she welcomed the opportunity to visit Louisiana again. She had been here many times over the last 40 years. Now working with LPB, she and her husband, who also own a publishing company, flew down from their home outside Washington, D.C., in February 2022 to photograph Mardi Gras festivities in Baton Rouge, New Orleans and Mamou. They returned that summer and spent several "terribly hot" months traveling across the state, photographing places, people and events suggested by Dardenne and LPB staff.
"We went everywhere," says Highsmith. "I've crossed the United States for 43 years and I'm telling you, doing a book on Louisiana was probably the highlight of my life. With Jay's guidance I really saw Louisiana. I love it even more."
Within three months — a remarkable speed, — Highsmith produced and delivered to LPB the 256-page, full-color, hardcover book, bearing the same title as the documentary, "Why Louisiana Ain't Mississippi … or Any Place Else!" Hundreds of photographs cover everything from Clementine Hunter's cabin at Melrose Plantation in Natchitoches Parish to a shrimp boat plying Bayou Dularge and the "Soul Queen of New Orleans," Irma Thomas.
"Carol's photographs are stunning," says Midgett. "They capture the diversity of the state and all of the regions. Only Carol could come down here with no notice and pull this off."
In addition to narrating the documentary, Dardenne wrote the book's introduction and captions for the photographs. In his engaging overview of Louisiana, Dardenne puts neighboring Mississippians at ease. The title, he writes, is "not a knock on our neighbor. It's just a recognition that our unique blend of religious zeal and 'joie de vivre' exists nowhere else in America."
Visitors to Louisiana, he goes on to say, "are inherently drawn to our state for its lush scenery, its recreational medley, its food, its festivals, the Mardi Gras, Jazz Fest, and its 'laissez les bons temps rouler' (let the good times roll) attitude. Louisiana's penchant for preservation and the resilience in the face of adversity, usually wrought by Mother Nature's wrath, are well recognized. The state has made contributions to American art, literature, athletics, music and politics disproportionate to its relatively small size."
Until further notice, however, the book can only be obtained by joining LPB. It may be in bookstores next year.
Highsmith's work for LPB is the latest in a remarkable career. To date, she has photographed every state in the Union except Alaska and Hawaii, which she will do this year. She also has photographed, among other places, Washington, D.C.'s famous Willard Hotel before and after restoration, as well as the revitalization of historic buildings along Pennsylvania Avenue. So far, she has given her sponsor, the Library of Congress, about 75,000 copyright-free photographs of America with more to come, including the 3,000 images taken for the LPB project. Her collection at the library is the most extensive look at America since the Great Depression when the Farm Security Administration sent photographers, such as Dorothea Lange, out across America to document hard times.
"Carol has made a remarkable contribution to America by giving the public unfettered access to her images of our great land," says Dardenne. "Linda Midgett and I jumped at the opportunity to collaborate with her on the LPB documentary to ensure that we left a legacy in both film and print."
Describing her growing collection at the Library of Congress, Highsmith says it's not a "legacy about me, it's a legacy about us."
Regarding her travels across Louisiana, she again reminds us "there are a lot of wonderful places in this country," but Louisiana is "absolutely amazing."
For more information, visit lpb.org.