Louisiana Made: Sweet Preservation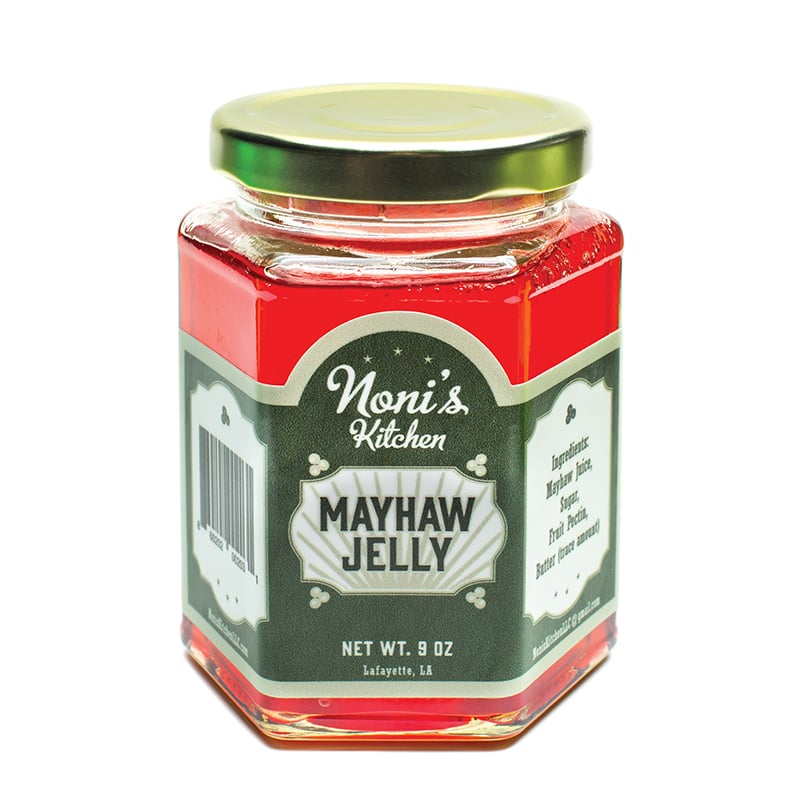 Their fingers were crimson — almost stained — and with bellies full like the certainty of a cicada song at sunset, baskets of strawberries remained, and a decision had to be made.
"There were just too many, and we didn't want them to go to waste," says Toni Duracher of their fresh berry pickings. "So I started playing around with different recipes for strawberry preserves. That became a tradition, and Ken and I would often go out again picking for berries and peppers. It was our time together."
So what began as a getaway date to a farm outside Ponchatoula with her future husband — and the overly-ambitious haul that ensued — quickly turned into a family treat and a shared hobby. Now, a generation later, it is a thriving local business.
Inspired by her mother, Tori Frith launched Noni's Kitchen in 2017 to bring those original recipes for natural jellies and preserves, without preservatives, to families just like hers across south Louisiana.
"All the years my mom had made these recipes for our family and friends, she never used anything artificial," Tori says. "So even going commercial, we wanted to keep the product the same. Even if it is a little more costly or takes more time. Her recipes were the reason I knew this would work, so we definitely didn't want to change a thing."
Tori and her husband Kyle source locally-grown blackberries, mayhaw and strawberries from farmers they've met in Crowley, Mouton Cove and Ponchatoula. Positive word-of-mouth about their fledgling company and commitment to quality has paid off when connecting with growers and buyers at markets and festivals.
"It really is so nice dealing with a community that helps each other out," Tori says.
While the Friths lean on Louisiana farmers for fruit, they grow their own organic peppers to create a unique blend for the jellies they sell in 4-ounce jars. But what kind of peppers? "Some things we have to keep secret," Tori says.
Though now a growing brand with plans to expand into more markets in 2019, Noni's Kitchen maintains the spirit of a tight-knit tradition; one that is devoted to feeding their family with the best possible food they can.
"The most time-consuming thing is that we are still processing the jelly as if we are making it just for our family, so we are taking the time to skim even the smallest bit of bubbling from the top during bottling or remove a berry that doesn't look 'just right,'" Tori says. "We really take our time and make sure each jar is something we would serve at our own table."
Toni, Tori and Kyle work simultaneously in Toni's kitchen to create every Noni's batch, usually in the evenings. Weekends are reserved for making personal deliveries and traveling to events.
Both Kyle and Tori maintain other full-time jobs during the work week.
"Even when we are exhausted, we like to keep things light and fun," Tori says.
Noni's is their growing business, a sometimes intense hobby but, just like it was for Tori's mom and dad, a light-hearted date-night activity, too.
"I wouldn't necessarily call Noni's Kitchen work," Kyle says. "If you saw us in the kitchen with our beautiful hairnets, you would understand."
Daughter Arabella is just 5 but the progenitor of her grandma's nickname "Noni"— which Tori pinched for the brand. When Toni, Tori and Kyle are all assembly-lining fresh preserves or jellies, Ken watches Arabella, who seems always eager to join in on this colorful family activity.
"She's a little young for cooking," Tori says. "But soon enough. Right now she's a heck of a taste tester!"
Noni's Kitchen is developing a new pepper jelly-flavored finishing sauce — the consistency of honey — for vegetables and proteins. Noni's Kitchen products are in select stores and can be ordered directly from noniskitchenllc.com