Louisiana Office of Tourism wins U.S. Travel Association Mercury Award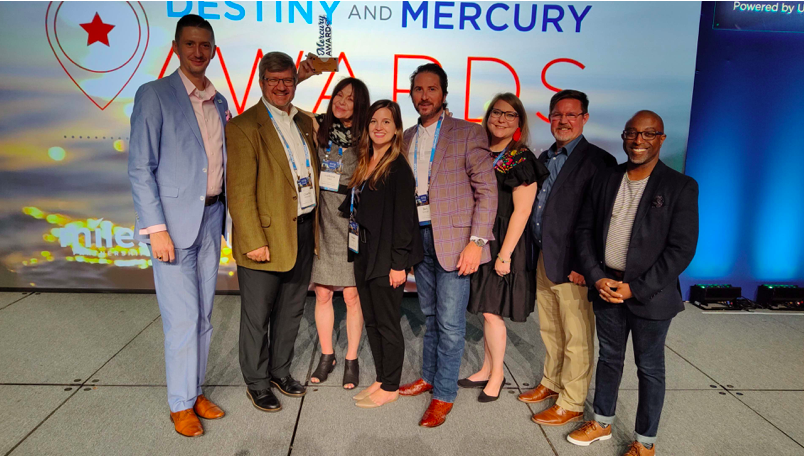 BATON ROUGE, La (press release) – The Louisiana Office of Tourism won a Mercury Award at U.S. Travel's ESTO, or Educational Seminar For Tourism Organizations, on August 9 in Grand Rapids, Michigan. The award, given in the Video, Film, or Podcast Series category, recognizes LOT's social video series "Tiny Trips." The social video series launched in 2020 during the pandemic as part of Lieutenant Governor Billy Nungesser and the Office of Tourism's Sunshine Plan to recover the travel industry in Louisiana.
"I am so proud of this award recognizing the work done during the pandemic and recovery," said Lieutenant Governor Billy Nungesser. "Our Sunshine Plan set the stage to keep Louisiana top-of-mind as a travel destination and return visitors as soon as it was safe. With amazing work like this, the future looks bright."
Launched in phases suited to the ongoing development of the pandemic, phase one of "Tiny Trips" began with quiet, tranquil scenes of Louisiana's natural beauty. Phase two incorporated individuals exploring Louisiana on their own by fishing, paddling, or biking. As restaurants began reopening across the state, phase three focused on Louisiana's culinary culture. When short road trips resumed, phase four featured regional attractions visitors and residents could find by taking a short drive. Finally, phase five incorporated the back road quirky attractions road trippers began to look for as travel picked up across the country. These "Unusual Adventures" used rich storytelling to focus on one unique piece of history in Louisiana while tying in attractions, dining and more experiences at the same time.
"Digital and social media plays a huge role in marketing Louisiana, and that was never more true than after COVID-19," said Assistant Secretary Doug Bourgeois. "This video series was a great way to share all of the treasures across Louisiana and invite visitors to explore every corner of the state."
The videos have seen over 1.2 million views across all social channels and have an 89% completion rate. The Louisiana Office of Tourism also increased their YouTube subscribers by 18%.
The Mercury Awards recognize excellence and creative accomplishment in state and territory destination marketing and promotion; and inspire, through showcasing outstanding work, the continued development of imaginative and exciting marketing and promotional programs. Winners are honored each year at ESTO.
LOT was also recognized as a finalist in the Innovation category for the Macy's Thanksgiving Day Parade and Tournament of Roses marketing and PR campaign and in Special Projects for the Louisiana Civil Rights Trail.
The entire "Tiny Trips" video series can be viewed on the Louisiana Office of Tourism's YouTube Channel.