Louisiana's Best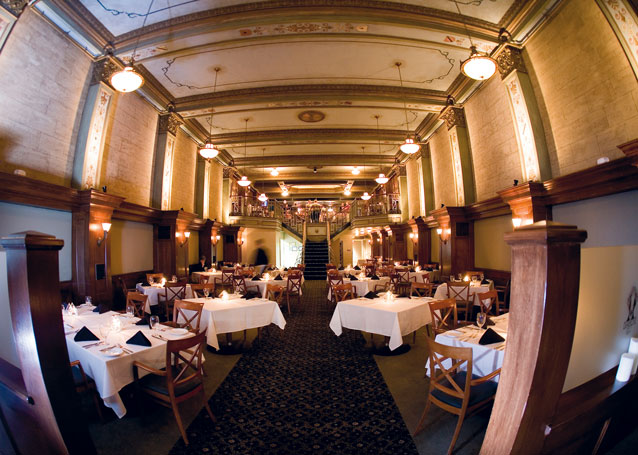 Our readers have spoken. Our Spring and Summer issues contained self-addressed postage-paid ballots with which readers were asked to pick their Louisiana favorites in many categories. In tallying the results, we only included those places for which there was a cluster of votes significant enough to show strong support. In our Autumn issue we presented our readers' picks of Louisiana's Best in two categories: Favorite Outdoor Spots and Favorite Music Clubs. In this issue, we hunker down and talk about what folks like to talk about the most –– eating! Here are our readers' picks for the state's top dining destinations.
NEW ORLEANS AREA Commander's Palace. By far the biggest vote-getter on the entire ballot. With a landslide victory that outdid even Bobby Jindal, this Uptown New Orleans classic is easily Louisiana's favorite restaurant.
Galatoire's. No place combines tradition with fine dining as does Galatoire's, where seeing and being seen is almost, though not quite, as important as the Crabmeat Maison.
K-Paul's. This is the place that brought blackened to redfish and Cajun cooking to the French Quarter, where the world would discover it. It's an important landmark in Louisiana culinary history, and we call its fare "nouveau Cajun."
LAFAYETTE/LAKE CHARLES
Prejean's. Interstate 49 is the bayou that delivers you to this classic Lafayette spot, where the gumbo and fiddling are hot and plentiful. With its blend of Louisiana cooking and Cajun music performed by a live band, Prejean's leads the pack in two categories: casual dining and Louisiana/Cajun cuisine.
Old Tyme Grocery. A landslide winner in the Best Sandwich category, this Lafayette spot has mastered a New Orleans creation — the poor boy. Choices are many, but we advise you to go with the classics: roast beef or fried shrimp.
ALEXANDRIA/CENTRAL LOUISIANA
Diamond Grill. A centerpiece of Alexandria's downtown revival effort, this fine-dining restaurant is located in a former jewelry store. In 2006 the site was awarded a Louisiana Preservation award, and the kitchen is prize-worthy, too. The menu even includes a dish named after the town: Shrimp Alexandria features jumbo shrimp sautéed with onions and a spicy sauce and garnished with a French bread crouton. A stroll along the nearby Red River is a good way to work up an appetite.
SHREVEPORT AREA Superior's Steak House. This elegant eatery specializes in Chicago-style steaks. There's a well-stocked bar, plus a selection of fine cigars. This is a perfect place to celebrate a special occasion or a good night at the casinos.
MONROE AREA Restaurant Sage. In the Monroe area, this restaurant led the pack in two categories: Best New Restaurant and Best Elegant Restaurant, all the better for experiencing its regional specialties.
Cormier's Cajun. Even folks in North Louisiana need a Cajun fix from time to time. Cormier's specializes in bayou fare, including crawfish by the pound served outdoors. A house specialty is the Pig Sandwich — pulled pork served with Cormier's special sauces.
BATON ROUGE AREA Juban's. No place does wine better than this Baton Rouge classic, which claims more than 1,200 bottles in its wine cellar. The cellar is available for private dining parties –– fur and scarves are available for the ladies. Dinners paired with wine selections are available by request.
Mansurs on the Boulevard. We crave a tub of that Cream of Brie and Crabmeat soup. Now located on Corporate Boulevard, the restaurant, which specializes in Creole cuisine, has a variety of dining rooms. The clientele is a mix of business folks and locals.
Mike Anderson's Seafood. First he was an LSU All-American, and now Mike Anderson operates several seafood restaurants under his name. Just as on the field, Anderson has excelled as a restaurateur. Specialties include seafood platters (fried and broiled) and the South Louisiana combo. Ole Miss and Alabama fans are welcomed.
LAKE PONTCHARTRAIN NORTH
The Dakota. Guess which state's cooking is featured at this elegant Covington restaurant. Fortunately, it's Louisiana's. The fare is described as contemporary Louisiana cuisine. There's an extensive selection of domestic wine, all to match, perhaps, with the fowl and meat selections. Want antelope? For that you might have to go to Dakota — the state.