Louisianian at Large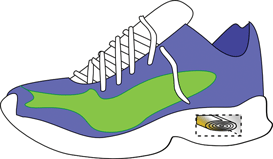 Irish in Baton Rouge
BATON ROUGE –– All that is Irish takes center stage
July 17 during the second annual Baton Rouge Irish Film Festival.
Three featured films will be shown at the Manship Theatre in downtown Baton Rouge.
The cost is $8.50 per film, and you can pick and chose or attend all three.
Preceding showings, attendees will be fed and entertained. A cash bar will be available for those who wish to imbibe.
"Our goal is to have a fun day," says Allen Kinney, festival committee member. "We want this festival to become part of the Irish folk community in the United States and help educate the public on Irish films."
In addition, the Baton Rouge Irish Club, which is the driving force behind the festival, recently reached across the Atlantic to the Irish Film Institute in Dublin and requested assistance with shaping future content of festival offerings.
"Hopefully that relationship will place us in contact with imaginative Irish filmmakers and artists," says club member Philip Mann. "The Irish Club's intent is to demonstrate a serious interest in exploring cultural value –– beyond green beer and leprechauns. Making these connections early in the operation of the program is very good news."
Irish immigrants settled in Louisiana early in its history, and New Orleans held its
first St. Patrick's Day celebration in 1809.
The greatest numbers arrived following the potato blights of the 1840s.
Kinney says the decision to host the festival in July has to do with the creation of a separate event for showcasing Irish films.
The Baton Rouge Irish Club sponsors an annual St. Patrick's Day celebration in March and a Bloomsday celebration in June.
Bloomsday celebrates the life of Irish writer James Joyce. It includes a reliving of events in his novel Ulysses, all of which take place on June 16, 1904, in Dublin.
The name derives from Leopold Bloom, the protagonist of the novel.
"We had been doing Bloomsday for several years, and one of our members, Phil Brady, who is from New York, thought in terms of things that can happen," Kinney says.
Mann, who is director of live performance for the Louisiana Economic Development
Office, says the film festival's success could act as a catalyst to attract Irish filmmakers to Louisiana, which translates into direct economic benefits for state residents.
Tickets for the Baton Rouge Irish Film Festival can be purchased through the Manship Theatre by calling (866) 451-2787 or by visiting www.manshiptheatre.org.
Louisiana Tech's shoe power generator
RUSTON – Picture a generator into which you pour fuel to feed the mechanisms that produce electricity –– and now look down at your feet.
A Louisiana Tech University assistant professor of electrical engineering has devised a means of re-creating the function of a generator –– contained within the space of a shoe heel. The revolutionary part is that the fuel is one's own motion.
"I knew Apple had a running sensor, but the battery lasted only three months, so I started thinking, 'There must be a better way to do this,'" says Ville Kaajakari.
Recently featured by Micro Electro Mechanical Systems Investor Journal, a national online industry publication, and on CNN, the device is attracting national attention.
"Ultimately, we want to bring up the power levels to a point where we could, in addition to sensors, charge or power other portable devices such as cell phones," Kaajakari says. "It could be used to go into the field with military personnel. It could be used anywhere there is need, where you can't get power."
Louisiana Tech's Institute for Micromanufacturing, or IfM, reports that the shoe-power generator uses a low-cost polymer transducer that has metalized surfaces for electrical contact.
IfM notes that unlike conventional ceramic transducers, the polymer-based generator is soft, matching the properties of shoe filling, and can replace the regular heel shock absorber with no loss in
user experience.
"Energy is generated by compression of the heel," Kaajakari says. "Every time you step, it absorbs the pressure, energizing and powering a battery."
According to IfM, in addition to running sensors, Kaajakari's shoe-power generator can also be used to power radio frequency transponders and global positioning system receivers.
Kaajakari is a native of Finland who was attending the University of Wisconsin-Madison when recruited
by IfM.
"It is the interdisciplinary nature of the facility that makes it very attractive," says Randal Null, director of IfM.
"It is a magnet that draws research because of … the work we do here."