Louisianian at Large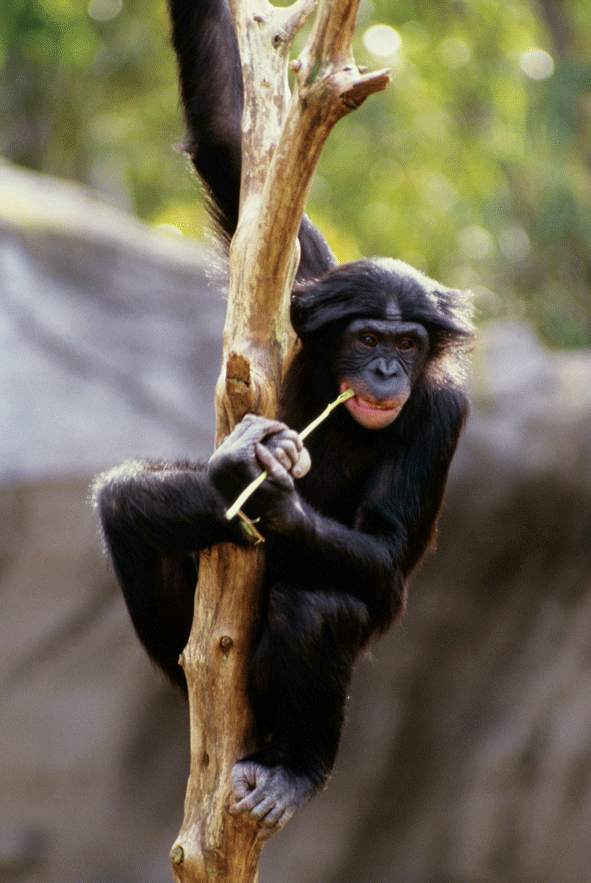 Springfield's celebration
There is a party going on in a far southeast corner of Livingston Parish, marking the arrival of visitors from 170 years ago.
They came not by cars but by goods-laden schooners from New Orleans, through Lake Pontchartrain and Lake Maurepas. Their destination was the newly incorporated town of Springfield on the Natalbany River where today celebrations honor that town's founding in 1838.
"Springfield is just a very nice community where people can come and enjoy themselves," says Denise Martin, Springfield team spirit leader. "We have a state park, a golf course and rivers that provide people with lots to do."
Visitors should know that the Tickfaw State Park offers them the opportunity to see a glimpse of the natural beauty that once encompassed the area. Boardwalks allow you to wander through cypress, tupelo, pine and hardwood forests. Here you can canoe and camp and still be within only a few minutes drive from Springfield.
Various events planned by the town include a Fourth of July fireworks display and party; a pictorial display of the town and its people through time, scheduled to premier on Aug. 17; a September business-window-painting contest and children's scarecrow contest; an "Echoes of the Past" cemetery tour in October; and the enactment of Springfield's pre-Civil War struggle to retain its parish seat after railroad lines prompted growth 7 miles east.
Shipping interests in the town successfully blocked efforts to place rail lines through the town. As a result, those communities situated along the north-to-south lines from Ponchatoula to the Mississippi border flourished, and in 1869, Tangipahoa Parish was created from parts of Livingston, St. Helena, Washington and St. Tammany parishes.
Those same lines today transport freight and passengers from New Orleans to Chicago.
It is believed that Springfield, situated along a high area of the Natalbany River, was an early trading site for trappers working along the Tickfaw and Tangipahoa rivers.
Documentation dating from the 1720s tells of a group of colonists brought to the area by the Company of the Indies, a company created by John Law, a Scottish adventurer and friend of then-regent Duke d'Orleans. The Company of the Indies grew to monopolize the French tobacco and African slave trades.
Thomas Freeman, the first black man to own property in Livingston Parish, purchased and cleared a pine forest for use as a cotton plantation in 1817. Later named Carter Plantation, after the descendants of owner George Richardson, the federal-style house Freeman built still stands as a tourist attraction.
The grounds, though, now serve as a golf destination and resort housing community.
First called Bookter's Landing after Alexander Bookter, a Spanish land grant recipient, it later became known as Springfield because of the abundance of freshwater springs.
The Livingston Parish Convention and Visitors Bureau assisted the town with obtaining a grant to help pay for its yearlong celebration.
Martin says this is the time to come discover her town and be part of this historic celebration. "Springfield is a town that is not only really rich in history but one of those nice, quaint towns that is high in hospitality and one you will want to visit again and again."
For information on events: www.visitlivingstonparish.com
Springfield is located south of Interstate 12 and west of Interstate 55
The apes of Acadiana
A first of its kind, the National Chimpanzee Observatory and Great Ape Zoological Gardens is being planned for the Acadiana region.
Envisioned as a self-sustaining 350- to 400-acre tourist attraction, the observatory and gardens is a combination zoo and sanctuary aimed at entertaining and educating humans while at the same time working to prevent the extinction of great apes through an aggressive breeding program and expanded behavioral studies program.
The animals will come from research centers, the entertainment industry and private owners. They will be contained on 15- to 20-acre island habitats for 250 animals where integrated indoor environments provide protection from Louisiana's brief winter temperatures. An elevated walkway will allow visitors to observe the apes and to observe ongoing studies.
"No biomedical testing or research will be performed here," says Daniel Povinelli, a Yale University graduate, and University of Louisiana at Lafayette professor who studies human cognitive development. "It isn't necessary. You can obtain all the medical information you need through blood and hair samples, the same as you do with humans."
A museum will provide information not only about the great apes but also will include demonstrations on comparative studies between apes and humans.
A separate education and behavioral studies campus will draw students from near and far. Dormitories will provide them with a ready place to stay.
"There is so much to be learned, but unless something is done soon, there will be no animals left for future generations of scientists," Povinelli says. "Numbers being bred are very limited."
The United States banned the importation of chimpanzees from the wild in 1977, and in December 1988 the U.S. Fish and Wildlife Service upgraded the status of the African chimpanzee from threatened to endangered, making it illegal to import any chimp from Africa, including those from captive breeding laboratories.
There are fewer than 300 chimpanzees living in accredited zoos in the United States, and the largest owner of chimpanzees, the National Institute of Health, banned all breeding programs at U.S. facilities in 1995, Povinelli said. As a result, some the NIC's 1,300 chimpanzees are a minimum of 13 years old, while many others more are much older, he says. "Chimpanzees live to about 50 years of age."
There are even fewer lowland gorillas, Povinelli says.
National and international scientists have been talking about the need for a facility for more than five years, Povinelli says. "The time is now, not later."
Denise Dufour, one of six people heading the project, says she became involved when she realized the facility could be a huge tourist draw for the state.
"Once you market it as a tourist issue, it makes the project more self-sustaining," she says. "Not only will it bring visitors to the area, but it will provide over 500 people with jobs."
There will be jobs from parking cars to working at the on-site farm where food for the apes will be grown.
Plans include a visitor center and Imax MPX Theater, botanical gardens, a bird sanctuary, walking and biking trails, campgrounds, a golf course, an outdoor amphitheater, a conference center, a hotel and various restaurants and coffee shops.
Funds to keep the facility going will come from these additional attractions, she says.
Dufour; Povinelli; Gregg Gothreaux of the Lafayette Economic Authority; Ashley Boustany, daughter of U.S. Senator Charles Boustany; Gerald Breaux of the Lafayette Convention and Visitors Commission; and Cliff Deal, state museums coordinator, serve as members of the National Great Ape Preservation Foundation, the nonprofit corporation formed to establish the observatory and gardens.
The foundation has already received phone calls from the mayors of Sunset and Rayne, each seeking consideration for their communities as a site location, Dufour says.
Similar-type tourist destinations generate $80 to $120 million in annual revenues, she says. "Can you imagine the impact something like this will have, and not only on a local economy but on the state as a whole?"
The $10 million startup money the foundation is seeking from the state is for land purchase, design costs and infrastructure work. Additional money will come from donations and grants.
Randy Rivera, the project architect, says plans are still too unformed to comment on location though they are looking anywhere along the Interstate 10 corridor from 2 miles south of it to 20 miles north.
"One thing we do know is a lot of water is going to be demanded," he says. It will be necessary to have access to a waterway for maintenance of the island habitats.
The project, designed in phases, should take four years to complete, Rivera says.
He adds: "This will be the first of its kind in the entire world. It's up to Lafayette and Louisiana not to lose it."
The project will bring to two the number of chimp-based facilities in Louisiana. Chimp Haven, located in Keithville southwest of Shreveport, provides a sanctuary for chimps who have been retired from research or entertainment.
For information: www.ngapf.org