Lucy The Cow: A Sequel
From the executive editor's desk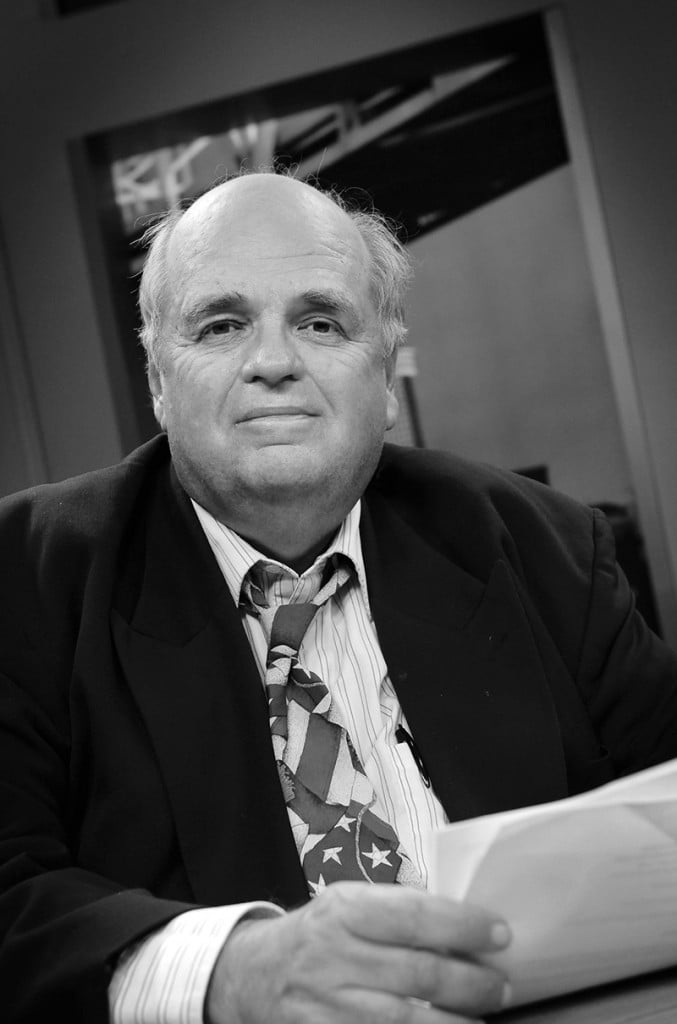 In the last issue of this magazine (May/June) I wrote this column about Lucy the Cow. When I was a kid, a neighbor had a farm (and yes, he was actually named McDonald) and, with the agreement of my parents, gave a calf to me.
That cow was transported from New Orleans to Avoyelles Parish (with her head sticking out of a sack on the back floorboard of the car and me sitting on the back seat to provide company and solace.)
An uncle in Bordelonville, who raised cattle among other farm chores, took on the upkeep of Lucy. Occasionally I would visit her though cows really don't come panting for joy like dogs do. Nevertheless, she was mine. I never found out how Lucy's time came to an end. My parents never told me, so I just assumed she lived a happy life in bovine bliss before being herded to cow heaven.
In response to that column, I received a letter from a nice lady in Lafayette whose husband also had been given a calf. Amazingly that calf too was named Lucy. The end of the story, however, had a heavy splash of reality. Every evening her husband would go in the yard and talk to Lucy, the lady reported. "I figured Lucy would continue living to a ripe old age," the lady remembered, because her husband was very soft-hearted. Things changed, however, when his mother moved to Lafayette and told him that the calf needed to be slaughtered otherwise, she would be too old to be marketed as tender baby beef. "Needless to say, when the day came to get the calf to bring it to the slaughterhouse, I had no plans of going in the back yard," the lady remembered.
But Lucy must have sensed that something was amiss. "They spooked her, and I had to go calm Lucy down to be led away to be slaughtered," the lady wrote. "I'm pretty soft-hearted too and I went inside and cried.
"Dinnertime would be different," the lady recalled. "No one wanted to eat the meat from Lucy and I ended up giving most of it away."
Here then the lady from Lafayette left us with two life lessons:
• Never have a pet cow.
• And for goodness sake don't name the cow Lucy.
Errol Laborde
Executive Editor
Louisiana Life Wins National Awards
Louisiana Life magazine was recently named a finalist for Magazine of the Year in national competition by the International and Regional Magazine Association. The trade organization's members include state publications. Entries were in the competitive 35,000 or less circulation category. Louisiana Life also won a Gold for best Cover as well as Silver in the Nature and Environment Feature category and a photography Award of Merit for "Gator Hunt." It was the cover of the "Gator Hunt" feature which appeared on the November/December 2021 issue that won the Best Cover award. Louisiana Life's sister publication, Acadiana Profile, won the prestigious Magazine of the Year award. In 2019, in an unprecedented result, Louisiana Life and Acadiana Profile tied for the Magazine of the Year award. Congratulations for the success of both magazines go to Managing Editor Melanie Warner Spencer, Art Director Sarah George (who also won the Art Director of the Year award) and Sales Manager Rebecca Taylor. May next year bring two in a row. See related display; pg. 10.
Louisiana Insider
Catch up on the latest podcast episodes
Episode 88
Jim Brown – Stories To Tell
Jim Brown, former Louisiana Secretary of State, Insurance Commissioner and State Senator, makes a return visit to the podcast and for good reason. He always has a lot of stories to tell. Brown joins Louisiana Insider to tell tales from his latest book, "My Louisiana Odyssey: A Memoir," including a late night phone call from Bill Clinton and flying with Edwin Edwards. Guest: Jim Brown
Episode 87
Cajun Through the Lens
There are many stories to be told about Louisiana's Cajun culture; most joyous, a few heartbreaking, all part of a lifestyle that has flourished in southern Louisiana. Conni Castille, a ULL documentarian who has specialized in chronicling Acadiana, joins Louisiana Insider to discuss the virtue of rice and gravy, properly ironed shirt collars, even a disease that has afflicted some Cajun families. Guest: Conni Castille
Episode 86
Magazine of the Year! Hey, That's Us!
Acadiana Profile, Louisiana Life's sister publication, was recently named Magazine of the Year by the International and Regional Magazine Association. Louisiana Life was also named as one of the finalists. Guest: Melanie Warner Spencer, managing editor of Louisiana Life and Acadiana Profile