Monroe's Marvels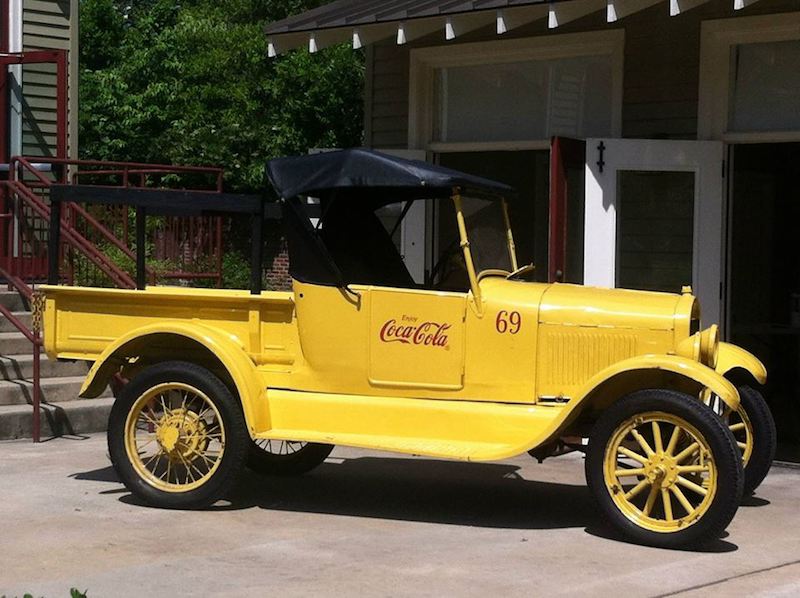 Where else in the world can you drink a five-cent, ice-cold, old-fashioned bottled Coke while you ogle one-of-a-kind Coca-Cola artifacts; and oodles of rare bibles, and then take a stroll through a stunning botanical garden?
Well, you can do just that at the Biedenharn Museum and Gardens alongside the Ouachita River in Monroe, Louisiana. Joseph A. Biedenharn was the first bottler of Coca-Cola in the United States, and his original home has been turned into a Coca-Cola and Bible Museum, along with its award-winning Elsong Gardens. In addition to being able to drink from a coke bottle for only a nickel, you can see Biedenharn's Coke memorabilia that includes the first Coke delivery truck, which was a stark contrast to the horses and wagons they had used before. There's even rare 1894 Coca-Cola bottles, plus a replica of a vintage soda fountain, and a demonstration of the original bottling process. (Fact: For 70 straight years, from the first Coca-Cola sold at Jacob's Pharmacy in Atlanta on May 8, 1886 until the year 1959, the cost of a bottle of Coke remained a nickel!)
The fascinating story behind this pioneer and his family is on display at the museum. (Tip: Don't miss the documentary film, which uncovers the life of Biedenharn and his family, their moves across states and the evolution of Coke in Louisiana.) It was in 1894 that Joseph Biedenharn, owner of Biedenharn Candy Company in downtown Vicksburg, wanted his out-of-town customers to enjoy Coca-Cola, too. He, along with his brother Herman, put Coca-Cola into Biedenharn bottles, making the Biedenharn Candy Company the first to ever bottle Coca-Cola. (Fact: Originally, Coca-Cola was a fountain drink, and the sought-after syrup was sold to soda fountain owners to make Coke.)
After having your fill of refreshing Coca-Cola (again, for just a nickel) and getting an eye-full of rare memorabilia, head to the uncommon and captivating, nondenominational Bible Museum in the next building. This gallery holds some of the rarest and most perplexing bibles in existence. Biedenharn's daughter Emy-Lou's coveted bible collection is on display and what a fascinating assemblage it is! This one-of-a-kind Bible museum has everything from the tiniest Bible in print, to a very rare copy of a Bible the Puritans gave to the Algonquian Native Americans. There's even a 1560 Geneva Bible and a 1611 King James Bible. There's a lot more to see inside this museum than a plethora of "holy books;" there's religious artwork, Louisiana treasures, and much more.
Following the Bible Museum tour, you can enter the historic 1914 Biedenharn home, which he built when he moved to Louisiana from Mississippi. The house is full of antiques, including china, crystal and soft drink memorabilia. (Tip: Visitors are encouraged to play the grand piano inside the home during the tour, and are encouraged to bring sheet music so they can tinker with the keys.) While walking through this home, you can almost imagine the charismatic Biedenharn and his family creating memories. (Fact: Biedenharn was much more than America's first Coke bottler. He was also the City Commissioner of Monroe and played an intricate role in the success of the city. He not only paved the first streets of Monroe, but is responsible for converting the former fairground to the Forsythe Park, which is still enjoyed today.)
It is behind the historic home that you will discover the impressive and breathtaking Elsong Gardens, which is named after Bidenharn's inspiring daughter Emy-Lou. This English-walled Louisiana garden is where Emy-Lou spent much of her free time cultivating this wonderland and enjoying its natural beauty. There are thousands of eye-popping, colorful flowers and exotic, native and tropical plants; plus there are also beautiful water features and fountains throughout the garden as well as ornamental statues and a remarkable conservatory. (Tip: The Elsong Gardens' tour is self-guided, and you can stay as long as you need in order to soak in all this splendor. It is a hotspot for photography because of its gorgeous setting, so be sure to take several photos.)
Guided tours are available for both museums and the house Tuesday through Saturday from 10 a.m. to 5 p.m. You can also take part in several annual events like Snapshot Saturday in Elsong Gardens on March 31, where guests can take photos with the Easter Bunny (a wide variety of Easter props will also be strewn throughout the gardens and available for photos). The Biedenharn Museum & Gardens is also hosting the 28th Annual Biedenharn Garden Symposium and Plant Sale, with the symposium set for Friday, April 6, and the annual plant sale on Saturday, April 7.
For more information on Monroe and West Monroe's attractions