Pears Poached in Red Wine
December 2022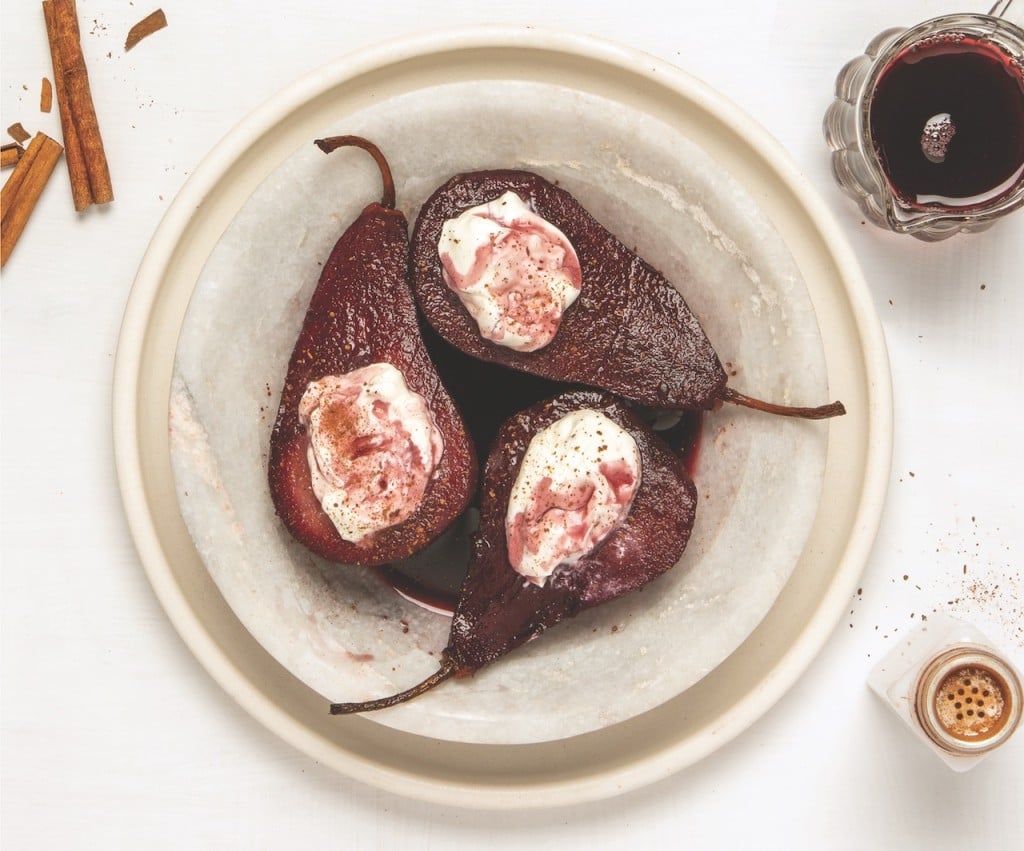 Makes 4 servings
2 cups red wine
1/2 cup sugar
1/4 teaspoon cinnamon
2 large Bosc pears
4 ounces sour cream
COMBINE wine, sugar and cinnamon in a nonreactive pan.
HALVE, core and peel pears. Add pears to pan, cut side down. Bring wine to a simmer and cook until pears are soft, about 15 minutes. Using a slotted spoon, remove pears to a serving dish.
INCREASE heat under the pan and boil until wine is reduced by half. Pour over pears. When cooled to room temperature, cover and refrigerate.
SERVE pears and sauce in large, flat bowls with a dollop of sour cream in each bowl.